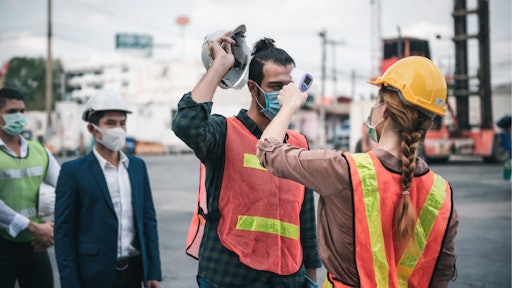 By Michael Pink, CEO of SmartPM Technologies
Never in our lifetime has the global economy simply halted. Yet, during the pandemic, it did — delaying a significant number of construction projects and leading many stakeholders to seek financial relief. A recent survey by the Associated General Contractors of America found that 75% of contractors had projects canceled or postponed due to COVID-19.
Despite the challenges, construction stakeholders can minimize risk and financial losses during the crisis. Here are the components of an effective action plan.
Identify risky projects, understand contracts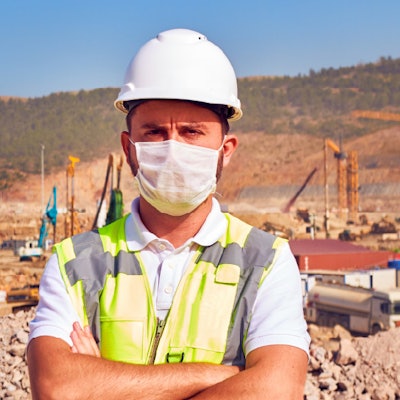 Many projects will be impacted in different ways, with some not being affected at all. That's why sorting them by risk level, based on available data, is time well spent. Once identified, to reduce financial losses, both owners and contractors must determine which entities are responsible for covering which delay costs on the projects. They will want to take a good look at contracts for high- and medium-risk projects, paying particular attention to clauses that deal with force majeure (an event or circumstance beyond the control of either party), suspension and termination, and time extensions and delays.
Understanding the rights and responsibilities of the respective parties, and getting everyone on the same page, can help minimize project delays, financial impacts and other disruptions.
'Status' projects at onset of impact
It's vital to get an accurate understanding of a job's status at the time COVID-19 started, because this serves as the baseline of all delay and disruption analyses going forward. Forming a task force comprising schedulers and project analysts who can determine job status at the time is highly recommended for both owners and contractors.
Members of the status task force should engage in these three steps:
Check for accuracy of progress data: The schedule's status and its associated activities are checked to ensure they align with the amount of work in place. This can be verified by visiting the site, or by studying photos and checking them against payments made.
Study earned value at the time of the impact period: An accurate estimate of progress is conducted using earned value methodologies. It's also important for the task force to determine if the schedule was delayed or compressed prior to the impact period. These factors need to be considered in the impact analysis, especially if the schedule was compressed — and arguably infeasible — as a result.
Perform a forensic delay analysis up to the beginning of the impact period: Delays should always be discussed and agreed to in real time, not settled at the end of a job. Unfortunately, this is not how the construction industry has traditionally worked. By determining which delays started before the impact period, owners and contractors can minimize disagreements down the road.
Develop a 'real-time' delay monitoring plan
This is the most important component of an effective action plan. How well delays for medium- and high-risk projects are documented, analyzed and understood throughout the impact period will be highly correlated to both the strength of stakeholder relationships and the level of success achieved on each project. Here are four best-practice recommendations for creating an effective schedule delay and impact analysis:
Develop a protocol for tracking delays: Delay tracking differs greatly based on company and type, so it's important to establish up front how delays in each risk category will be tracked. Sending notifications is critical, as are tracking the delays and updating stakeholders.
Format schedules to analyze delays to substantial completion date, interim milestones and subcontractors: To minimize the impact to subcontractors, schedules should be developed to analyze delays to every milestone that ties to liquidated damages and each major subcontractor category.
Quantify critical path delay at each update period: As part of the scheduling updating process, teams should forensically analyze critical path delay for the previous update period. The recommended approach is to perform a "half-step" delay analysis.
Conduct real-time delay and impact meetings: Given the nature of a pandemic, delay and disruption discussions should happen early and often. At a minimum, they should be held monthly, and more frequently if necessary.
The construction industry will feel bumps and bruises as it navigates the changing nature of the pandemic. Along the way, the name of the game is staying out of court, minimizing risks and financial losses, and building better relationships for the long term.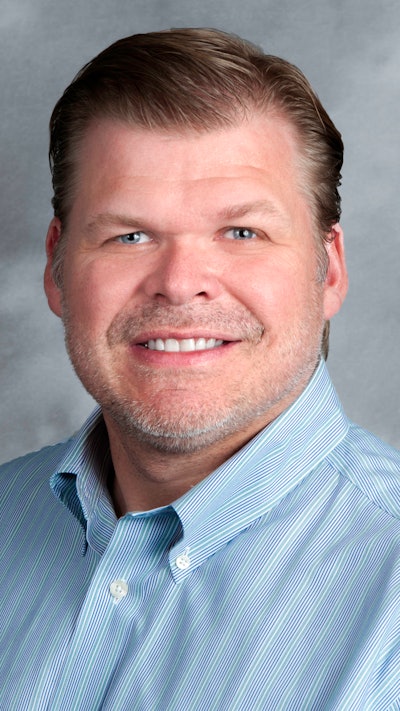 Michael Pink, PSP, CCE, MBA, is the founder and CEO of SmartPM Technologies, a project analytics company for the construction industry founded in 2016. SmartPM is a cloud based, full-service project analytics system designed with one mission: to provide stakeholders with the tools necessary to control costs and schedules effectively, and to help avoid disputes. For more information, visit https://smartpmtech.com.