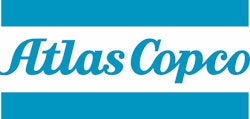 The Atlas Copco Cobra PROi is the industry's first gas breaker with electronic fuel injection (EFI) and delivers up to 10% more power than its predecessor the PROe, while reducing fuel consumption up to 10%.
Integrated mechanical fuel pump with unique system to maintain constant pressure to regulator without electricity
Custom electronic fuel injection system uses 3 psi - 40 psi less than standard EFI systems
EFI system minimizes pressure variations and voice in fuel for smooth running
2-stroke, 90cc engine delivers up to 44 ft.-lb. breaking force
Hand-arm vibration level on 3 axes is below 4 m/s2 to minimize operator fatigue
High-capacity air filter
Weighs just 53 lb. 
Request More Information
Fill out the form below to request more information about
Fuel-Injected Cobra PROi Breaker Delivers 10% More Power on 10% Less Gasoline