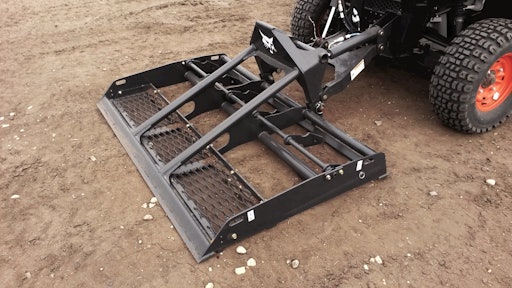 The 62-in. landplane bi-directional, site preparation and landscaping attachment is available on 2015 Model Year 3650 utility vehicles. It allows operators to work in both forward or reverse to easily break up hard ground or level high points.
Bi-directional cutting edge
Optional bolt-on screen helps break up soil clods, aerate and remove debris
Optional fold-down scarifier can be lowered to break up hard soil or vegetation and retracted when not in use
2.5-in. working depth with scarifier
Easily attaches and detaches with the Multi-Attachment X-Change (M.A.X.) system
Weighs 191 lbs.