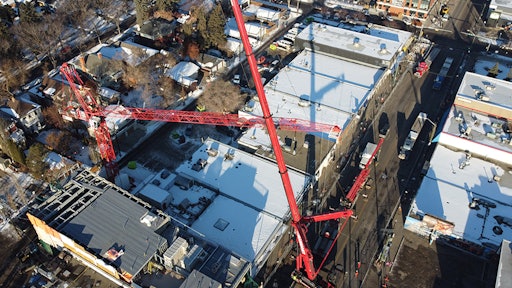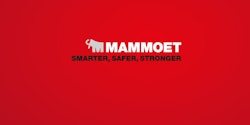 Mammoet received the opportunity to dismantle a tower crane at an iconic Edmonton Landmark — the Roxy Theatre located in Alberta. The original building was consumed by fire in 2015, causing the need for reconstruction.
Long ago, in 1938, the Roxy Theatre opened its doors and invited the community inside. At that time, the building was the only theatre on the West side of the city.
It was originally designed by a local architect named William G. Blakey, and implemented the modern-style at the time — consisting of white stucco, black polished stone cladding, rounded corners, stepped marquee and long narrow coping.
"Smartly modern in design, with eye catching neon sign, white stucco with black trim and gleaming, well-lighted foyer, fully air-conditioned, seats arranged to assure positive screen vision and built for comfort upholstery and adequate rest room facilities, the Roxy is truly the up-to-the-minute expression of customer service in theatre construction," wrote the Edmontin Bulletin at the time.
However, in the 1970s, the theatre went through its first major renovation, which included the integration of an expanded lobby and concession area, and the relocation of the entrance. In addition, this renovation removed or altered the originally stated modern elements.
In 1989, the theatre changed gears and was transformed into a live performance space, adding dressing rooms and extending the stage and lobby — a role the theatre thrived in until Jan. 13, 2015 when the theatre was destroyed by fire.
In 2019, the restoration finally began to bring the Roxy Theatre back to life. The construction project was commenced by Chandos Construction, which utilized a tower crane on site to lift more than 1,000 cubic meters of concrete.
During the build, the tower crane needed to be dismantled and the responsibility fell upon Mammoet, which was awarded the opportunity based on its relationship with the crane provider.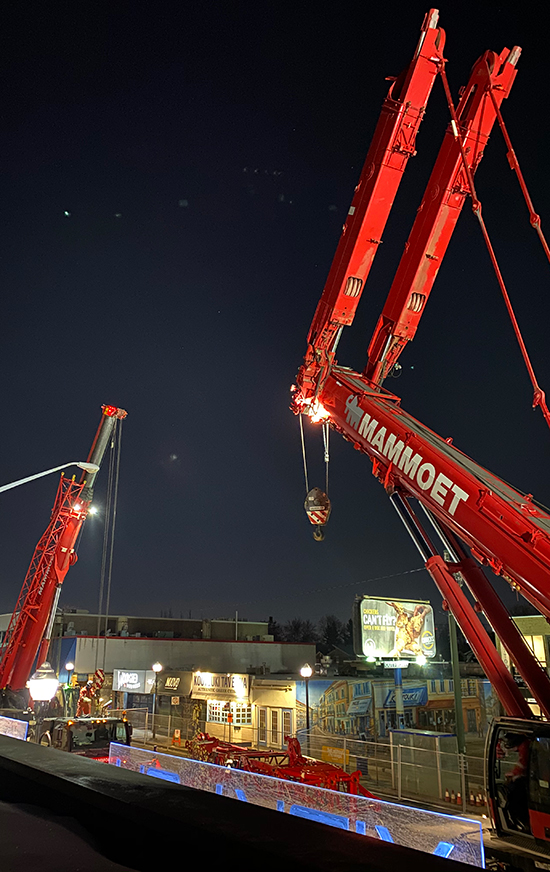 Mammoet's crew was able to remove the crane in a short, three-day span. This process was completed over the weekend to reduce traffic disruptions in the surrounding downtown area.
In order to complete the dismantling process, the crew erected the LTM1400 and the LTM1055, which helped to dismantle, as well as disassemble pieces and load them into transportation vehicles.
David Barnes, general foreman for Chandos Construction, said, "This project has some big challenges and some great rewards. Being a very tight site has made preplanning very important. Also, of course, bringing the Roxy back to the city is very rewarding. Mammoet is a great company to work with — very professional, with great service. For big lifts and when things must be done on schedule, Mammoet is always my choice."  
The new Roxy is scheduled to open in November of 2021, featuring two venues — a 200-seat theater called the Nancy Power Theater, and a downstairs black box theatre with up to 90 seats known as the Lorne Cardinal.