The list of features available in today's earthmoving equipment is quite extensive given advancements being made in operator comforts and cutting-edge technology that boost productivity and increase efficiency. However, those innovations do come with a price, ultimately increasing the initial capital investment in a machine.
Fortunately, contractors who may prefer less feature-rich models have a growing number of choices. Premium manufacturers are offering more basic versions of popular models, and more suppliers — largely from China — are entering the market with equipment that allows a lower cost of entry.
Joe Krider, vice president, IronDirect, notes value-priced, foreign-branded machines first became available in the U.S. as recently as 10 years ago. "But there were very clear quality and reliability issues that explained the price differences," he states. "Those quality gaps have been largely closed. Recognizing this trend, virtually all the premium OEMs have acquired Chinese manufacturers and are even marketing those Chinese brands in North America."
The result is broader availability of value-priced products. For example, Chinese manufacturer Shandong Lingong Construction Machinery Company (SDLG), a division of Volvo Construction Equipment, began offering its line of value-priced wheel loaders in North America in 2013. And last fall, Liquidity Services launched IronDirect, an online marketplace where contractors can purchase value-priced Chinese earthmovers, including Shantui and Lonking brands, alongside premium-brand products.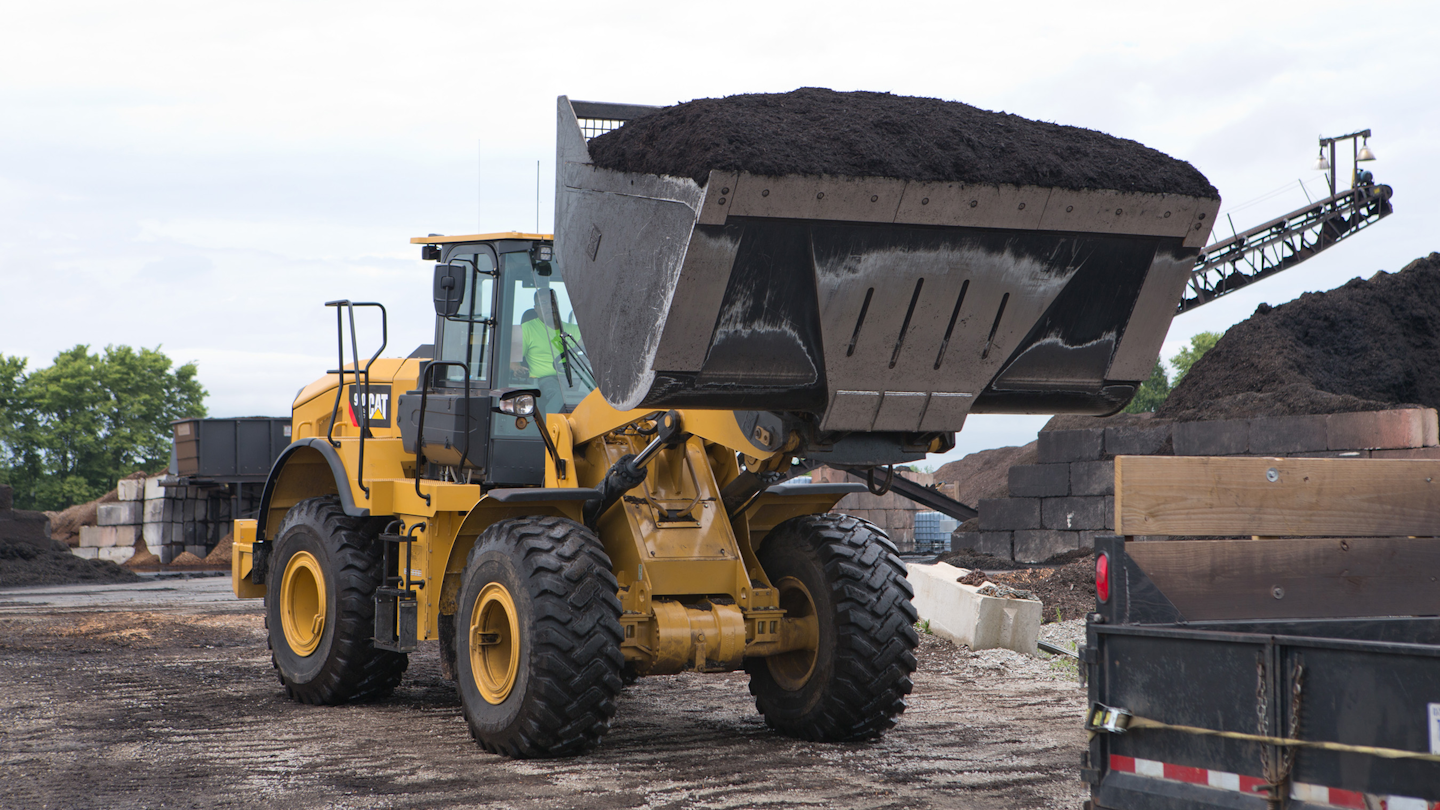 Manufacturers are offering less feature-rich versions of equipment because they realize there are customers out there who don't want or need these features to complete the required tasks for the machine.These companies join well-established manufacturers such as Caterpillar and JCB, which now offer more basic models to complement their premium lines. In fact, at CONEXPO-CON/AGG, Caterpillar announced the debut of its 950GC wheel loader, which will be available in North America this year.
"Manufacturers are offering less feature-rich versions of machines because they realize many customers do not want to pay for additional features, bells and whistles or styling that does not affect the end performance of the machines," says Kevin Tanner, engineering manager, IronDirect. "Having a machine with fewer features allows the customer to be more competitive and efficient."
However, he emphasizes, "Being a value-priced machine doesn't mean the machine lacks technology that has proven to be essential to many fleet owners." For example, all IronDirect machines are equipped with DirectTrac telematics, and Shantui hydrostatic dozers are factory ready to accept 3D grade control systems.
Al Quinn, director, SDLG North America, adds that while premium machines can be more productive, they can also be more complicated. "That might not be what everybody needs," he says. He compares what's currently happening in earthmovers to what occurred in the auto industry. "It's quite normal that as an industry develops, everyone follows the high end, leaving an opening for growth in an unserved market of customers who want something basic."
Target Market
Caterpillar helps customers maximize production and revenue potential by offering three distinct lines, each distinguished by customer application and economic profile, says Jason Bowers, product and application manager, Caterpillar. "We made a strategic business decision to expand product across customer applications," he says. "Each is different by design, with our GC, standard and XE models built to match productivity and performance to job requirements."
The GC models are targeted to customers in light to medium applications where the focus is on low cost per hour. "It's a balance of owning and operating costs with the emphasis on initial price and fuel expense," says Bowers. "Overall productivity is balanced to meet job requirements."
These models complement Caterpillar's standard and XE offerings for medium to heavy applications, which focus on completing a job at the lowest cost per unit of production. In this scenario, the emphasis is on speed, efficiency and high production, and technology that improves profit is valued.
According to Bowers, the 950GC is well suited for stockpiling, load-and-carry work, hopper charging and truck loading, as well as site prep, backfilling, general cleanup, medium-duty pipe handling and material handling with pallet forks or a material-handling arm. It is also useful for governmental applications, offering agencies a well-designed, durable machine that fits the budget.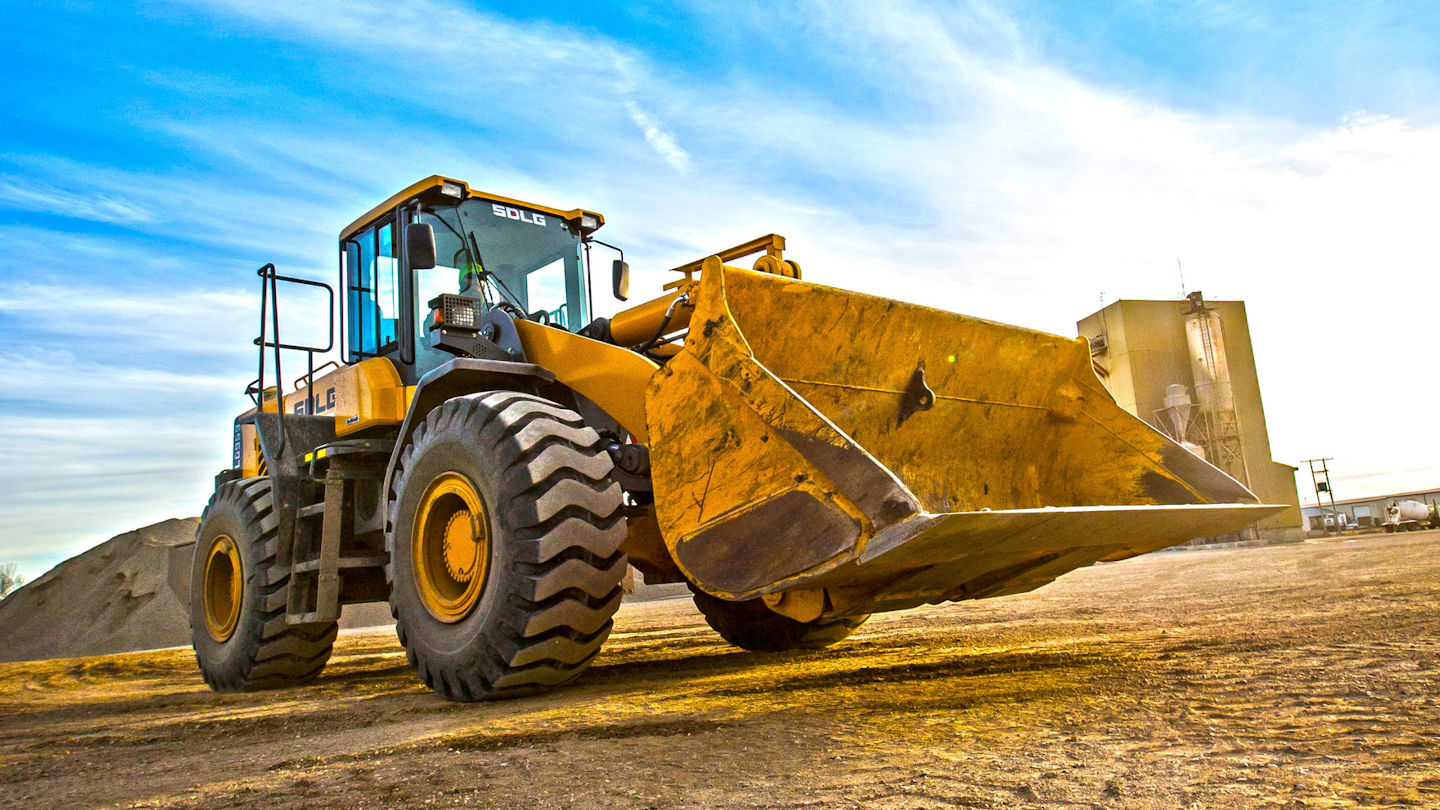 Value-priced models are popular as support equipment for moving materials and supplies, as well as for applications involving corrosive or abusive environments.Quinn sees buyers of SDLG earthmovers generally falling into two categories. The first group typically runs a machine fewer than 1,000 hours a year, needing it more as support as opposed to pure production. "This person many need it to do his or her business, but the business is not dependent on the machine running all the time," he explains.
Bridge and road building are perfect examples where a machine may be needed to move supplies such as barriers, rebar, etc., Quinn notes. Small gravel pits and waste management companies are other businesses that can benefit from a value-priced machine. "A small gravel company may need a loader at a pit, but the operator drives his dump truck to the pit, loads it, then leaves," he says. "There are also a lot of small waste management companies that can utilize our equipment."
Quinn characterizes the second group of value-priced buyers as customers who work in highly corrosive environments where fewer computer components and less wiring mean less potential damage, or abusive/challenging industries, such as waste and recycling, where machines tend to depreciate quickly because of the application. "For these buyers, getting a lower capital piece of equipment can be attractive," he points out.
Value-priced earthmovers can also allow contractors to procure a new machine with a warranty vs. a used machine at auction with an unknown work history. "The way people used to obtain lower cost machines was to buy used," Quinn comments. "They'd buy a three-, four- or five-year-old piece of premium equipment. But with the greater availability of value-priced equipment, they can now buy a new machine with a warranty that protects them."
Ben Coleman, general manager – product and commercial operations, JCB North America, identifies other market sectors that have a demand for machines with fewer features, as well as certain factors that can influence buying decisions. "An owner-operator or small contractor who is likely to use the machine will typically opt for features that enhance convenience and efficiency, such as auto stabilizers, smooth ride, etc.," he notes. "Large fleet owners and rental fleet owners, however, typically prefer to avoid options that they perceive to increase complexity, or can be prone to misuse, which could lead to increased costs of ownership."
A machine with fewer optional features will also typically require less operator training than a similar machine with multiple options fitted. "This benefit is particularly desired by rental fleet operators whose customers demand the ability to quickly put a machine to work, without having to spend time (and rental dollars) learning how to operate a suite of optional features," Coleman says. "Also, rental customers tend to use machines for short-term projects and/or specific tasks, so they may be willing to accept fewer operator comforts, for example, choosing a cheaper to rent canopy model in preference to a climate-controlled cab."
The nature of the work it will perform is a major factor in selecting machine features, as well. "For example, for work on firm ground such as concrete or asphalt, a wheeled skid-steer loader may be a better choice over a higher cost compact track loader, which could suffer excessive track wear and consequently higher maintenance costs," says Coleman. "Similarly, a compact excavator that will be used only for conventional excavating may not require optional high-flow hydraulics if high-flow attachments are not required to complete the job."
Design Differences
While value-priced models won't typically feature a lot of bells and whistles, they are great general-purpose machines, says Krider. "They are built to do the fundamental machine functions efficiently and cost-effectively," he says.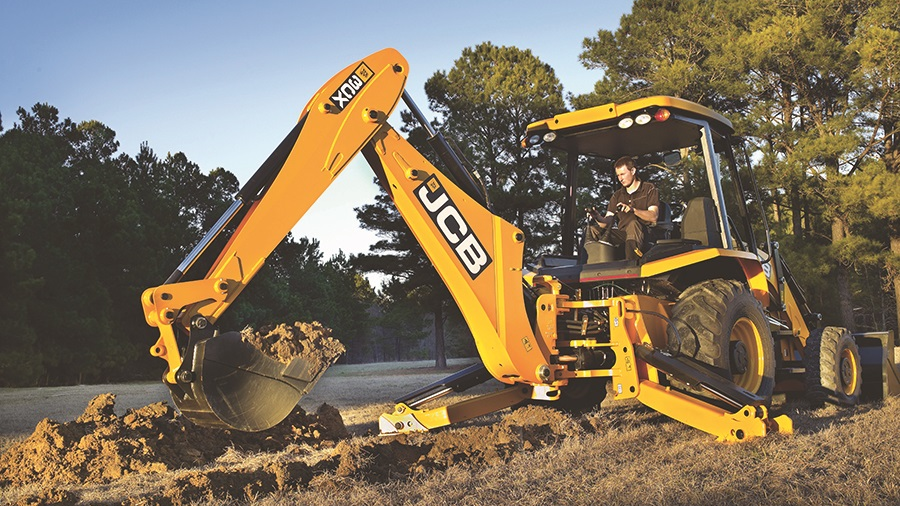 Value isn't in the price alone. Consider the total cost of ownership and the likely impact a machine will have on your business operations over its life in your fleet."Excavators, for example, dig the same hole or grade the same ground as higher-priced traditional machines," he continues. "What the value-priced machines lack is the expensive add-ons that don't influence the performance of the machine, such as touch screen monitors, expensive machine styling, air conditioned seats, etc. Traditional machines usually have many different switches, buttons and functions that are only used by 1% to 2% of the operators, but everyone has to pay for them."
Quinn agrees, noting, "Functionally, SDLG earthmovers perform the same tasks as premium machines. It's similar to cars, where a Kia and a Mercedes both get you to where you're going, but there are comfort and performance differences."
As such, SDLG loaders utilize technologies such as open-center hydraulics and dry disc brakes. "Open-center hydraulics is older, lower cost technology," Quinn acknowledges. "It's still very reliable, but it doesn't give the same level of performance compared to closed-center hydraulics, which are under pressure all the time, making them very responsive for the operator. It also uses more fuel, but if you're only running the machine for 500 hours a year, fuel costs aren't as great and the capital cost of the machine is more attractive."
Bowers notes that Caterpillar's 950GC is designed to be simple and easy to operate. Although more basic than the standard and XE models, it does feature low-effort pilot-operated controls with joystick control as an option. An intuitive control system offers simple monitoring of machine systems and lends to quick learning of loader operation, "even for the operator with only a few hours in the seat."
To further enhance operating efficiency and assist with preventive maintenance and servicing, the loader can be equipped with Cat Product Link telematics. "Deeply integrated into machine systems, Product Link allows remote monitoring using VisonLink," Bowers explains. "The 950GC combines ease of use with reliability and exceptional value that is easy to operate, maintain and service, while being supported by the global Caterpillar network."
Coleman notes that while some features are optional on certain JCB machines, performance is not an optional extra. "Regardless of the options selected by a customer at the time of purchase, those qualities for which JCB has become known are built into every machine," he says. "JCB leverages economies of scale to manage its costs, and ultimately offers high-quality products that represent outstanding value for the money."
Beyond Purchase Price
Quinn indicates that while customers can potentially save as much as 30% to 35% on the initial capital cost of a value-priced earthmover compared to a more feature-rich model, there is more to consider than purchase price alone. "There are lots of different ways to calculate cost," he says. "There is the initial capital cost, then there are owning and operating costs. If you run less than 1,000 hours a year, a value-priced machine can save 20%. But features of a lower cost machine can cost more to operate, so if you run more than 1,000 hours a year, a lower operating cost machine will start to pay you back."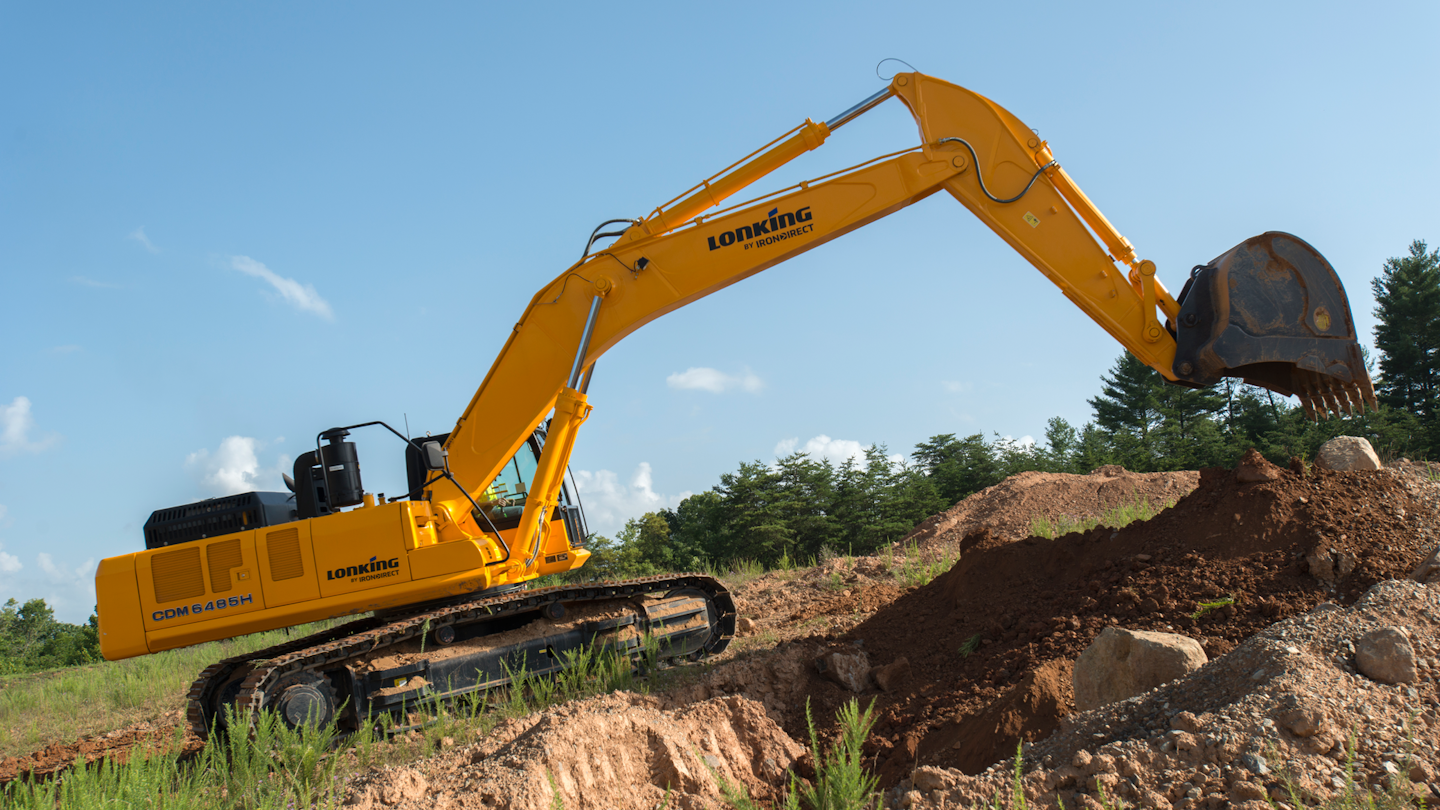 Value-priced earthmovers can allow you purchase a new machine with a warranty vs. a used machine at auction with an unknown work and service history.Coleman agrees, recommending that any potential buyer look not only at the purchase price, but consider the total cost of ownership and the likely impact the machine will have on business operations over its lifetime. "A short-sighted procurement decision based on one factor alone can have long-term financial and operational consequences," he says. "Purchase price is not the determinant of a truly 'value-priced' machine. For any machine to offer real value, it must be well matched to the work at hand, available for use when needed and able to be serviced, maintained, operated and resold with relative cost efficiency.
"Consequently, a potential buyer of any piece of serious construction machinery should consider such factors as build quality, reliability and reputation, service and parts support, available options and attachments, uptime, warranty and residual value," he states.
Also consider the ability of a new machine to improve the efficiency of the business operations. "If a new, well-optioned machine can reduce the total number of machines needed at a site, or can do tasks more efficiently than a bare-bones alternative, then the optioned machine is likely a better value proposition," says Coleman.
Bowers indicates buying criteria for value product offerings is often focused on: a reliable product with minimal downtime; low hourly fuel consumption; "all-I-need" operator comfort features; and a strong belief in the dealer value proposition that it provides "exceptional" parts availability and technician support levels to minimize product downtime and the associated costs.
Krider agrees, adding that it's all about uptime. "Contractors generally know the requirements they need as far as options and performance," he says. "But they need to be assured that the machine is supported throughout its life. They have shown interest in what is very attractive pricing, but they are quick to dismiss value brands — any brand — if they have questions about parts availability and service support.
"In the end, the customer is buying a tool," he states. "What they need is reliability and uptime. Everything we do is designed to mitigate those perceived risks regarding quality, reliability and aftermarket service support to maximize uptime."