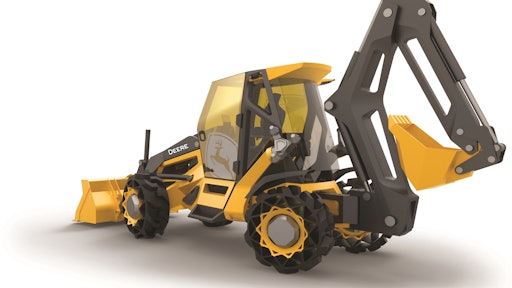 On the surface, it might appear that construction equipment design hasn't undergone major change in some time. "The physical steel structure of most construction equipment has stayed largely the same for the past 10 or 20 years," Ed Brenton, brand marketing manager, Case Construction Equipment, acknowledges. But looks are deceiving. "It's really the internal components that are making the significant changes."
This becomes more visible as you pop open the engine hood. Take the backhoe-loader, for example. "Some of the biggest advances in backhoe-loader design have related to engine technology, especially with the emissions standards we had to face," says Brenton. "The industry nowadays is almost completely reliant on computers and other processors to control the engine, the drivetrain and even the hydraulic parameters to make the machines as fast, powerful and efficient as possible.
"Computers are allowing us more options for the operator," he adds. "As far as owning and operating costs, that's going to really save [customers] in their monthly fuel bills by having some of these controls computerized."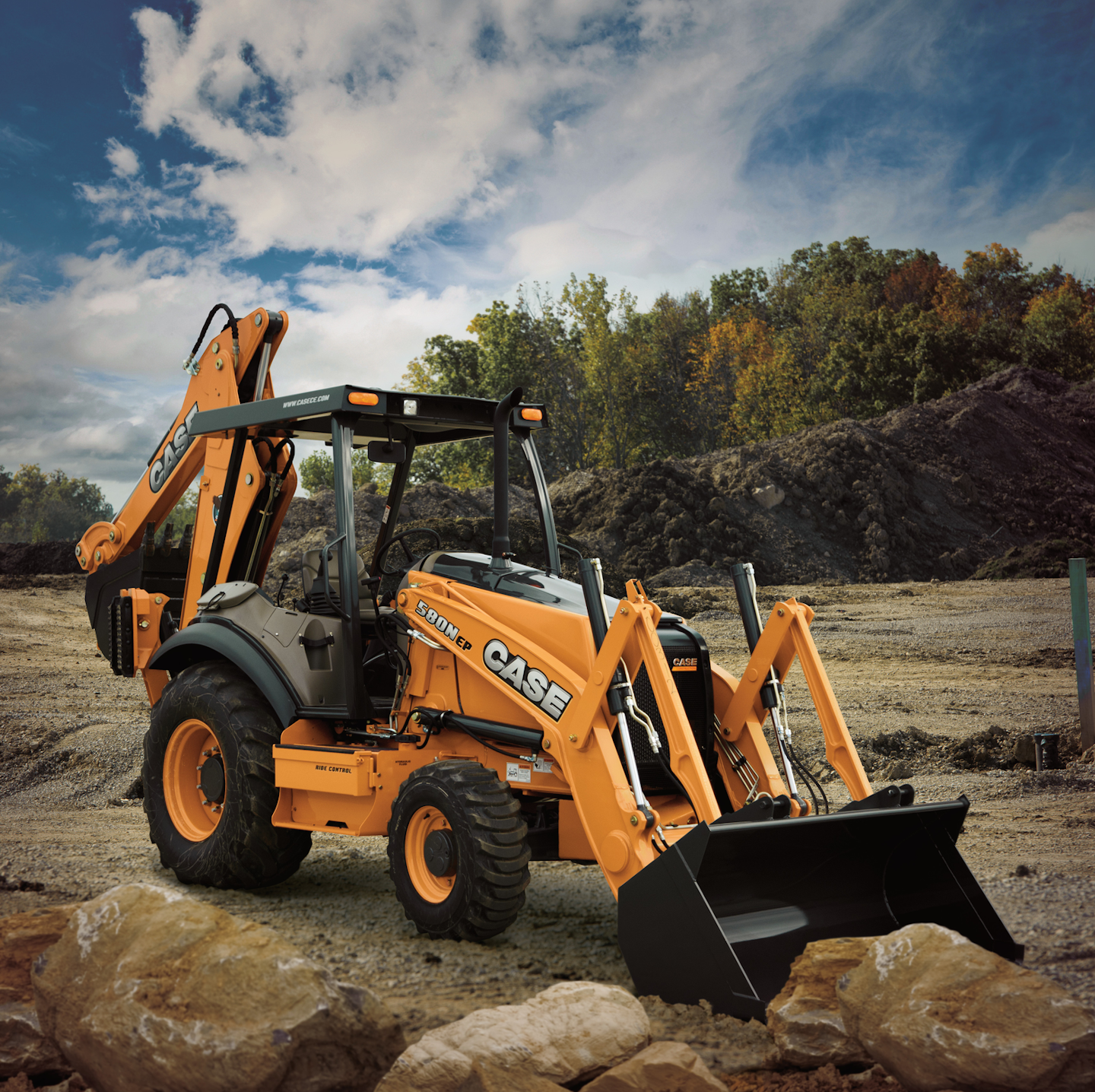 Computer control supplies the ability to make almost infinite adjustments to specific settings. "For example, on the Case backhoe-loader, we can adjust the speed at which the automatic ride control activates," Brenton notes. "We can also adjust the amount of time you want the machine to idle before it shuts itself off."
It also enables automation of specific functions. "On most of our backhoes today, you can automate features because we have the electronics on board to do that," says Diego Butzke, product manager, JCB. "For example, we have auto idle that helps reduce fuel consumption, and Auto Drive that will help you drive at a constant engine rev that will determine the speed when you're traveling the machine."
Other automated functions include auto stabilizers and auto boomlock. "Those are all things that speed up the process or operation on a daily basis, and customers have been seeing many savings from that both in time and money," Butzke asserts.
Hydraulic system components have improved, as well, many of which are monitored via the onboard computers and sensors positioned around the machine. This allows for enhanced control of settings, which can yield further cost savings.
For example, Caterpillar utilized electronically controlled variable-displacement piston pumps to introduce ECO Mode on specific backhoe-loader models. "ECO Mode allows the operator to run machines at a lower engine rpm without losing hydraulic power or hydraulic speed, resulting in significant fuel savings without compromising performance," says Dustin Adams, product application specialist. "Several other benefits include, but are not limited to, less wear and tear on the engine, less heat being generated wearing on hydraulic components and a significantly quieter and safer jobsite."
John Deere's 310SL HL, 410L and 710L models also include a precision mode, which allows reduced-speed hydraulic functions while operating the backhoe end of the machine for precise work around underground utilities or obstacles; and a Lift Mode for increased craning ability. "We've redesigned the hydraulic valve to enhance rear backhoe performance and controllability," says Brian Hennings, product marketing manager. "Along with it, we have included a Lift Mode, which provides an additional 15% backhoe lift capacity at a push of a button."
Enhanced Monitoring
Machine control and technology integration have helped drive even bigger advances in the marketplace, and will continue to do so in future, predicts Hennings. He specifically cites the strides made in telematics systems like John Deere's JDLink.
JDLink is able to provide real-time data and alerts. "Not just the location of the machine, but it provides runtime and idle time of each machine in the fleet to help [contractors] better utilize that fleet and organize where they need the machines within their jobsites," says Hennings.
Other telematics solutions are offering or exploring similar fleet applications. And with telematics still largely in its infancy, there is far more opportunity ahead. "I think we'll see a lot more moving forward [in telematics]," says Butzke. "It's not only in backhoes; but backhoes can generate a whole lot of data that can be used by our customers to make decisions.
"Most people think it's about location or health alerts on the machine, and all that is true," he continues. "But also, it's how much your machine is working. What's the utilization of your machine? That data may help you make decisions like when is the right time to buy your next backhoe, or when is it best to rent instead of owning."
How Telematics Data Can Be Analyzed to Improve Construction Profit
Over the next several years, Butzke believes we'll see improved utilization of the data generated by equipment and its related influencers (manufacturers, dealers, etc.) within the jobsite "ecosystem." "The data generated can be better used to manage your fleet of machines and... can help you make decisions about them," he says. 
Hennings agrees, forecasting added enhancements in the near term to more effectively leverage the data generated. "I think there are some unique opportunities that are coming out in the marketplace today," he comments. "It's always an interesting avenue to see how we can leverage that technology."
Get More From Telematics By Letting Dealers Assist with Data Analysis
Automating Entire Operations
There is potential for further automation, as well. "Currently, automation will help on operator comfort, and saving time and money in terms of fuel. What we are inclined to see in the future is not only the feature automation but application or operation automation," says Butzke.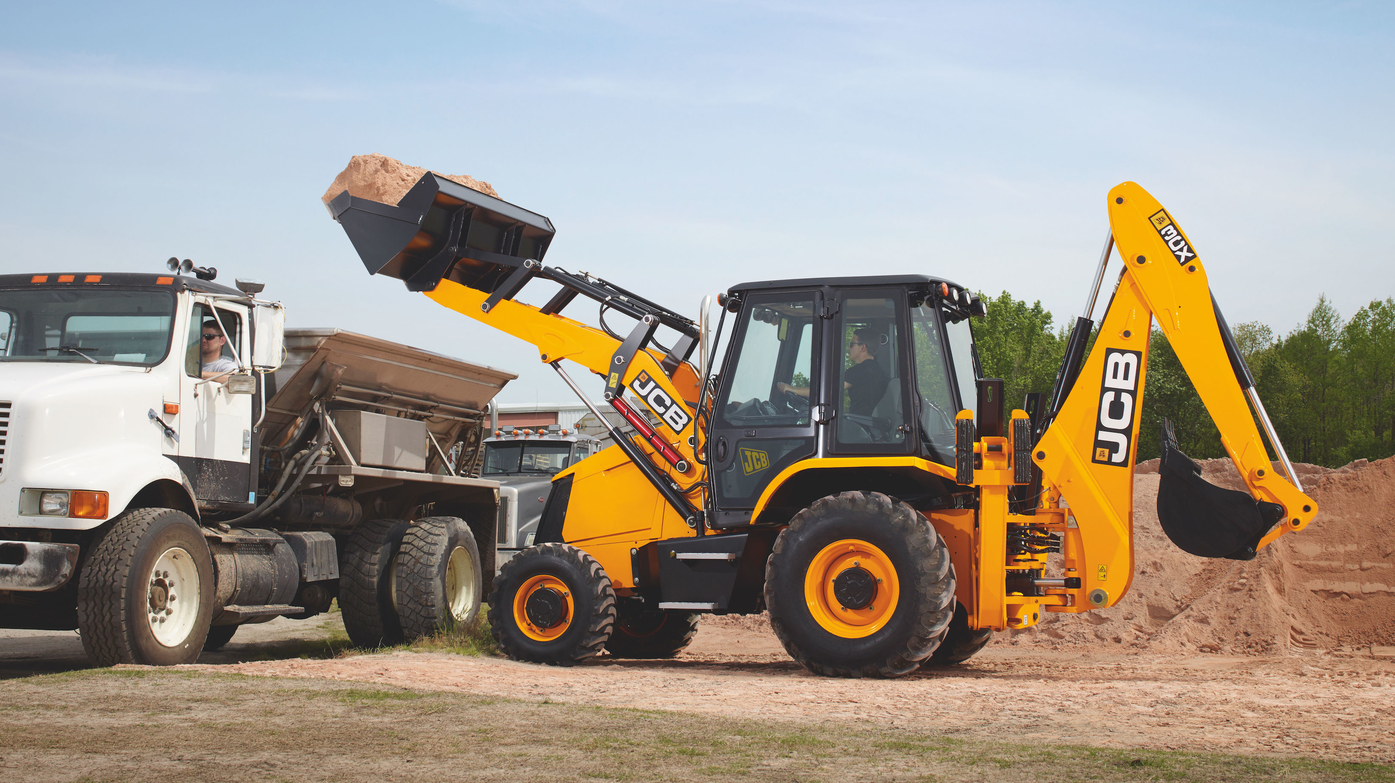 For example, automation could be applied to operations with a high level of repeatability, such as truck loading. JCB currently offers a return-to-dig function that will automatically lower the bucket as the operator approaches the pile. "But there are still components in that application that you can automate — for example, raising the arms close to the truck, dumping the bucket, returning the bucket to a position where the return-to-dig can engage," Butzke indicates. "Or even driving the machine for you, because there is a certain pattern that the machine works in going from forward to reverse."
Trenching is another potential prospect. "Trenching is basically just digging and dumping the material on the side," says Butzke. "Anything like that where you keep repeating the same movements with the machine is something we can look into automating. And that again will save time and fuel, and help with operators who are not as skilled for the job."
Brenton envisions an operator being able to simply type in the desired trench depth and length and let the machine take over. "If you wanted a 200-ft.-long trench that's 10 ft. deep, the machine would just dig that for you, without an operator," he muses. "You have that computer controlled, or maybe even remote controlled.
"That is something I think is possible," he adds, but there are obstacles in getting there. "I'm not sure with the safety regulations we have in force today if that's something that would be approved. But I definitely think that's something that could happen."
While such advances are further on the horizon, other forms of automation could emerge more quickly through use of existing technology. A case in point is grade control.
"There are technologies available today that can be equipped on a backhoe for a 2D grade system," says Brenton. Such systems can help eliminate the need for a grade checker in the trench. "I do see that becoming more and more popular."
More advanced grade control systems with a higher level of precision and automation may also emerge on these machines. "Implementation of electrohydraulic controls can significantly improve the efficiency, preciseness and reliability of many features offered today," Adams notes. "It will pave the way to introduce new features such as geofencing, grade control and improved operator integration and control."
"We're continuing to always monitor what is that 'next thing' that can help customers be more productive or promote uptime. Grade control is... probably a top one that comes to mind," Hennings says. "Of course, leakage of this type of technology into backhoes may take a little more time than, say, crawler [dozers] or excavators... But I think it's clearly on our radar for backhoes to help customers that value precision of grade and the ability to get that job completed efficiently with a broader range of operator experience.
"There are some great operators that have years or decades of experience that can efficiently get that material moved," he adds. "But it's for those that may not have that breadth of experience — to help those operators to be even more efficient than they are today."
Durability and Serviceability
Substantial focus has been placed on maintainability and durability of construction equipment, and the backhoe-loader is no exception.
"For the past five years, John Deere has been really driven to improve machine reliability," says Hennings. "Overall, the L Series that we introduced two and a half years ago is designed to be the most durable and reliable backhoes that we've produced."
At the heart of the machines is the John Deere Power Systems 4.5L engine. With the exception of the 710L, models with this engine do not require a diesel particulate filter (DPF) to meet Tier 4 Final requirements. "[This] eliminates the need for an additional service point for customers and further promotes uptime," says Hennings. Other features, such as replaceable sleeve liners and cylinder liners for improved internal cooling, further enhance durability.
JCB has had a similar focus. "We have designed our backhoes to last for a long time," says Butzke, citing the robust design and extended service intervals. "The machines can take a lot more of the environment of the work site today."
The company also developed its own non-DPF engine solution. "All of our backhoes, from the full-size to the 3CX Compact, do not have a DPF. That greatly reduces cost of ownership," says Butzke. There is also no aftertreatment required on engines up to 74 hp. "That aligns with our strategy of offering a product to the customer that can survive the harsh [work] environments of today, and can have longer service intervals and components that last longer."
How Equipment Makers are Cutting Machine Power Without Sacrificing Productivity
Ongoing improvements in engines and other system components are sure to come. "Within the next three to five years, I think you're going to see more efficiencies in the engine designs, transmissions and the hydraulic components," says Brenton. "Customers really want their equipment to run as efficiently as possible. They want their machines to be faster. They want to be able to lift more and do more with the machines. And that's where you're going to see most of the changes happen in the near term."
"Engine technology [is] always continuing to improve to help maximize performance, minimize fuel consumption and minimize the impact of emissions regulations," says Hennings. "But there are other service areas that we can fine tune or just completely remove to help minimize the impact of regulations for customers, and further enhance reliability and promote uptime. We'll continue to look at that."
Long-term Opportunities
Manufacturers continue to explore new opportunities to utilize advanced technologies to enhance machine design — whether it's 3D printing to develop more complex components, or alternative materials to reduce weight without sacrificing longevity and performance.
[VIDEO] World's First 3D Printed Excavator Unveiled at CONEXPO-CON/AGG 2017
"Steel means weight and costs. Are there opportunities where we can integrate other materials into the design to still maintain durability and reliability of that machine and the performance... but take some of the weight out?" Hennings ponders. "Overall, the industry is always taking a look at what can be leveraged from other advancements in technology."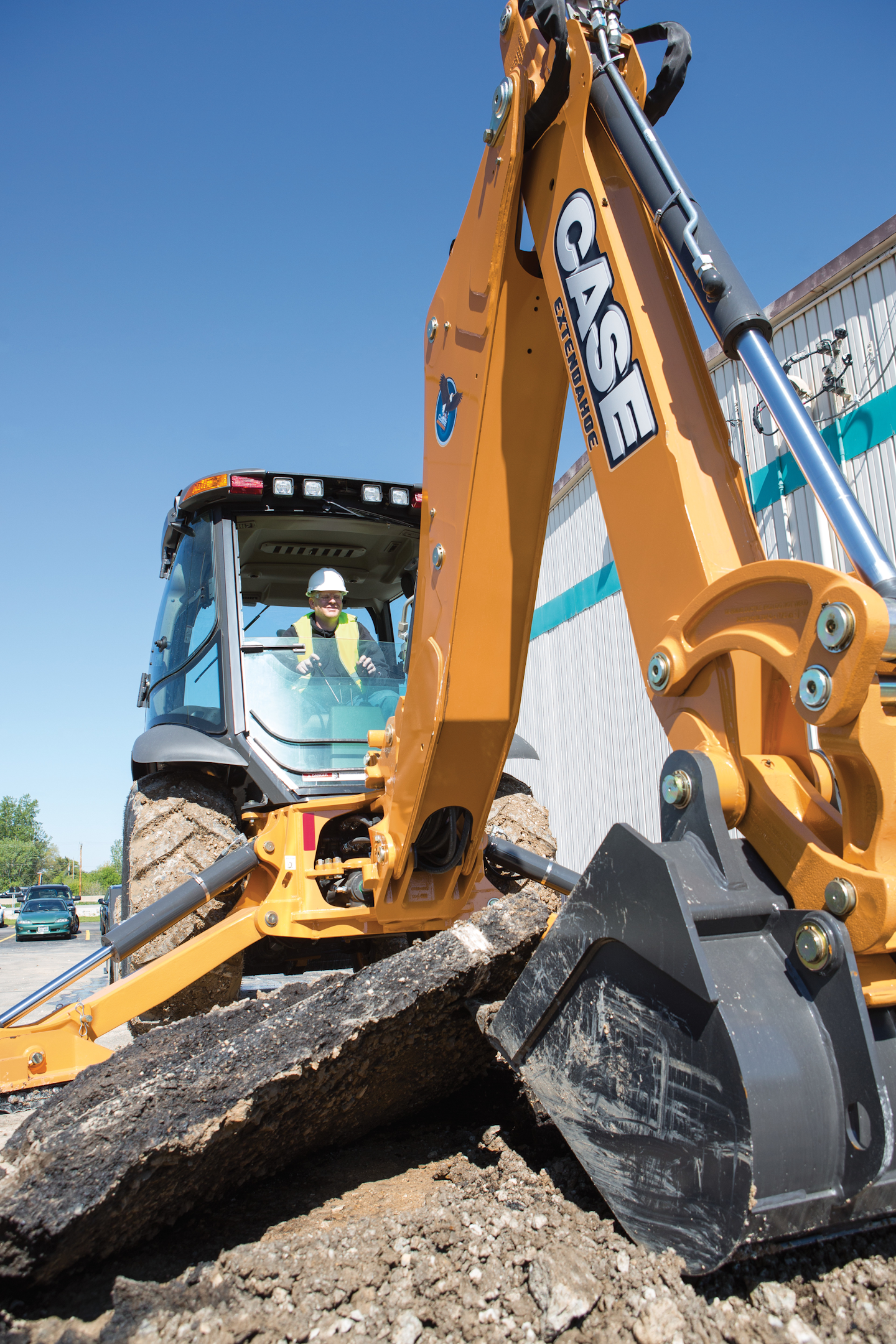 Manufacturers will evaluate opportunities to use alternatives to steel in components such as the boom and dipper to reduce weight while maintaining the required performance.Take carbon fiber, a strong yet lightweight material commonly used in the aerospace and aviation industries. Could it be applied to loader arms and the backhoe boom and dipper?
"Having those components created out of carbon fiber in place of steel would allow the hydraulic power of the machine to lift specifically the weight of the bucket and material vs. the heavy weight of the thick steel structure," Brenton points out. "Just by reducing the physical weight of the machine, it would allow it to move faster and lift more. And it would put less wear and tear on the machine."
Butzke agrees different materials may be used in components in future. "The machine will be tougher and have more built-in strength," he says, "not only on the machine itself, but also in what you can do with the machine." He foresees further expansion of its applications. "The backhoe itself today, we see as a two-in-one machine — an excavator and a loader — but it can do more than that. Exploring that versatility by bringing different attachments to it will be something that will be heavily invested in for the future."
The powertrain is also likely to continue to evolve. "We might see engines reducing in size so they can fit in a smaller machine," says Butzke. "It doesn't necessarily mean the power and torque will be less than what it is today. But engines are reducing in size; that's a trend we have seen in cars and trucks. That might happen with construction equipment —  including backhoes."
There are also prospects for alternative power systems such as those recently introduced in other earthmovers. Consider that John Deere's Fixstern concept backhoe-loader, showcased in virtual reality format at CONEXPO-CON/AGG 2017, featured a diesel-electric drive. "Part of what the Fixstern was looking into is what hybrid powertrain technology means for the customer in overall ownership and operating costs," says Hennings. "We're trying [to assess] what some of those technologies can offer — making that work to provide an attractive value proposition to customers."
Customer value will prove instrumental in whether such technology materializes in the backhoe of the future. "I have seen wheel loader and excavator versions that are hybrid that, for the right customer, might suit them well," says Brenton. "For a wheel loader or excavator that's doing one function, it does make more sense."
But a backhoe-loader is a multi-function machine. "There's a lot going on with the machine already," Brenton comments. "To add a hybrid system to it may add complexity that may not be reasonable."
The Customer is In the Driver's Seat
Customer demand will ultimately determine which technologies make it onto tomorrow's machines. "Things that we might see in the future will be intimately connected to customer needs in future," says Butzke. "Customer needs evolve in terms of what they have to have in their hands to run their business and be more efficient."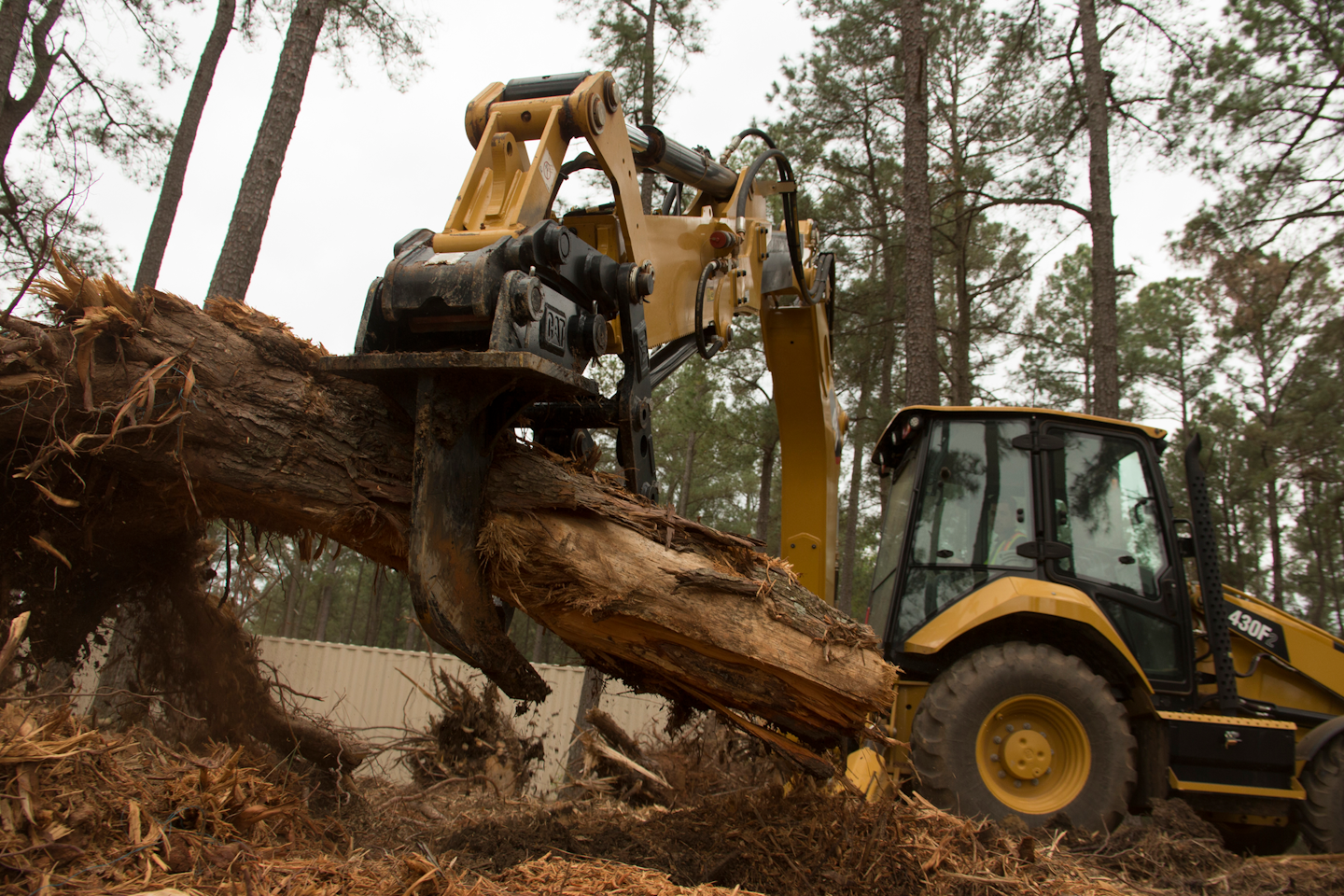 Part of the future of the backhoe-loader may include expanding its applications through the use of an even broader range of attachments.In some cases, it won't be a matter of if certain advancements will be added but whether they should be. Not every customer will need, or want, certain technology.
"Some customers want things the way they are; they don't want them to change," Brenton states. "Not to say the backhoe is going to stay the way it is forever, but some customers do want the most basic machine they can get.
"We've been talking a lot about technology, but some of the customers I've talked to want the exact opposite of that," he continues. "You definitely have to find the balance, or you have to offer multiple configurations of the machine."
The real challenge will be how to embrace "the right technology without overburdening operators with too many or non-value-added features," says Adams. "At the end of the day, a majority of backhoe-loader customers want a reliable, strong and mobile machine to dig trenches, load trucks and lift heavy objects. The biggest benefit that can be offered is providing them with a versatile machine that provides value in a variety of different applications."
That said, technology is not going away, says Brenton, and will continue to gain acceptance as a more tech-savvy workforce emerges. "The industry will continue to grow, and companies are going to continue to invest in research and development," he states. "We're probably going to see some of the things we talked about come to the marketplace in the next five or 10 years. I just don't see anything slowing down anytime soon."
Hennings agrees, adding, "As technology continues to evolve, you're going to see different areas where some of the [technologies discussed] could be advanced and promoted a little earlier than others. Overall, I think we're on a good path — particularly to promote great value for our customers."