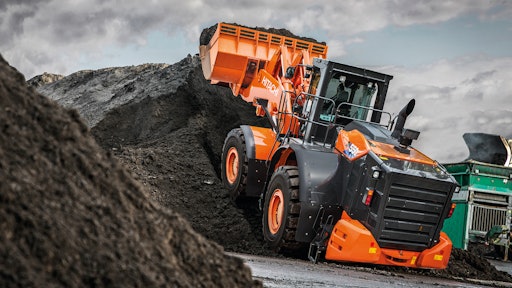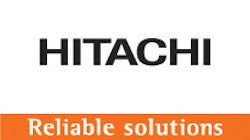 The ZW550-6 leads off the new Dash-6 series of Hitachi wheel loaders. Weighing in at 104,000 lbs. and equipped with an 8.2- or 9-yd. bucket, the robust, 512-hp production machine is built for the heaviest applications. With its standard dual Z-bar linkage, high tipping load and high breakout force (83,460 lbs.), it is well-suited for tough rock handling as well as loading high volumes of soil and fill.
512-hp Isuzu Tier 4 Final, turbocharged, direct injection, six-cylinder diesel engine
Torque converter, planetary gear-type powershift transmission
Includes four-wheel drive, full-floating front and rear axles, 24° total oscillation angle and articulated frame steering (37° each direction)
Heavy-duty planetary, mounted outboard final drives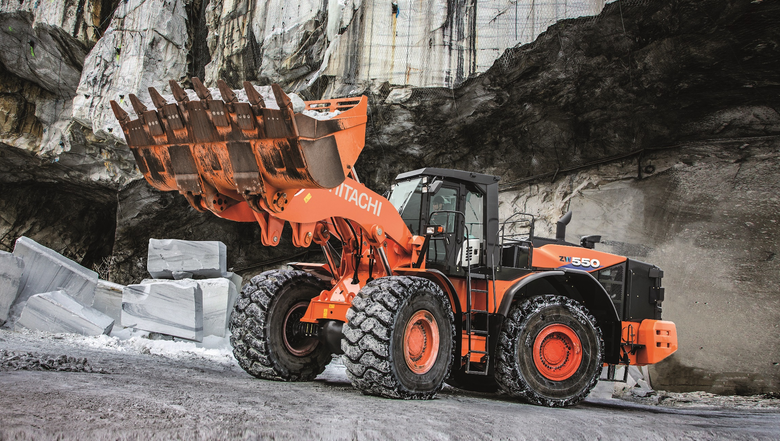 The ZW550-6 incorporates a suite of premium features, including joystick steering as standard along with smart technology such as traction control, ride control, auto power-up and an operator-friendly LCD color monitor. The "Global e-Service" telematics and ConSite reporting provides 24/7 remote monitoring, daily maintenance and operational data plus monthly performance reports. Dash-6 machines also take the lead in Tier 4 Final power, replacing DPF filters with clean SCR technology using a simple DEF system.
[VIDEO] Hitachi ZW550-6 Wheel Loader Walkaround
The heavy-duty box frame is matched with a low-mount lift arm that minimizes twisting on the front frame, especially with uneven loading. The cooling package is suited for long duty cycles in hot, dusty applications. A standard reversible cooling fan offers automatic or manual activation. Aluminum cooling cores ensure high cooling efficiency as well as longer, corrosion-free service life. A protective rear grille also helps to prevent dust and raw material from entering the radiator compartment.
A new Power Mode feature provides simple access to extra power on demand for higher productivity and efficient duty cycles. The quick power switch, mounted on the steering joystick, lets operators boost power instantly with a 10% higher engine rpm. The power boost means added rimpull and breakout force for digging into heavy piles or for climbing grades with a full load on board. Power Mode also provides faster hydraulic speed for quicker bucket lifts. While Power Mode allows faster acceleration on flat stretches, it does not limit the loader's top speed, meaning faster duty cycles with more payload each time.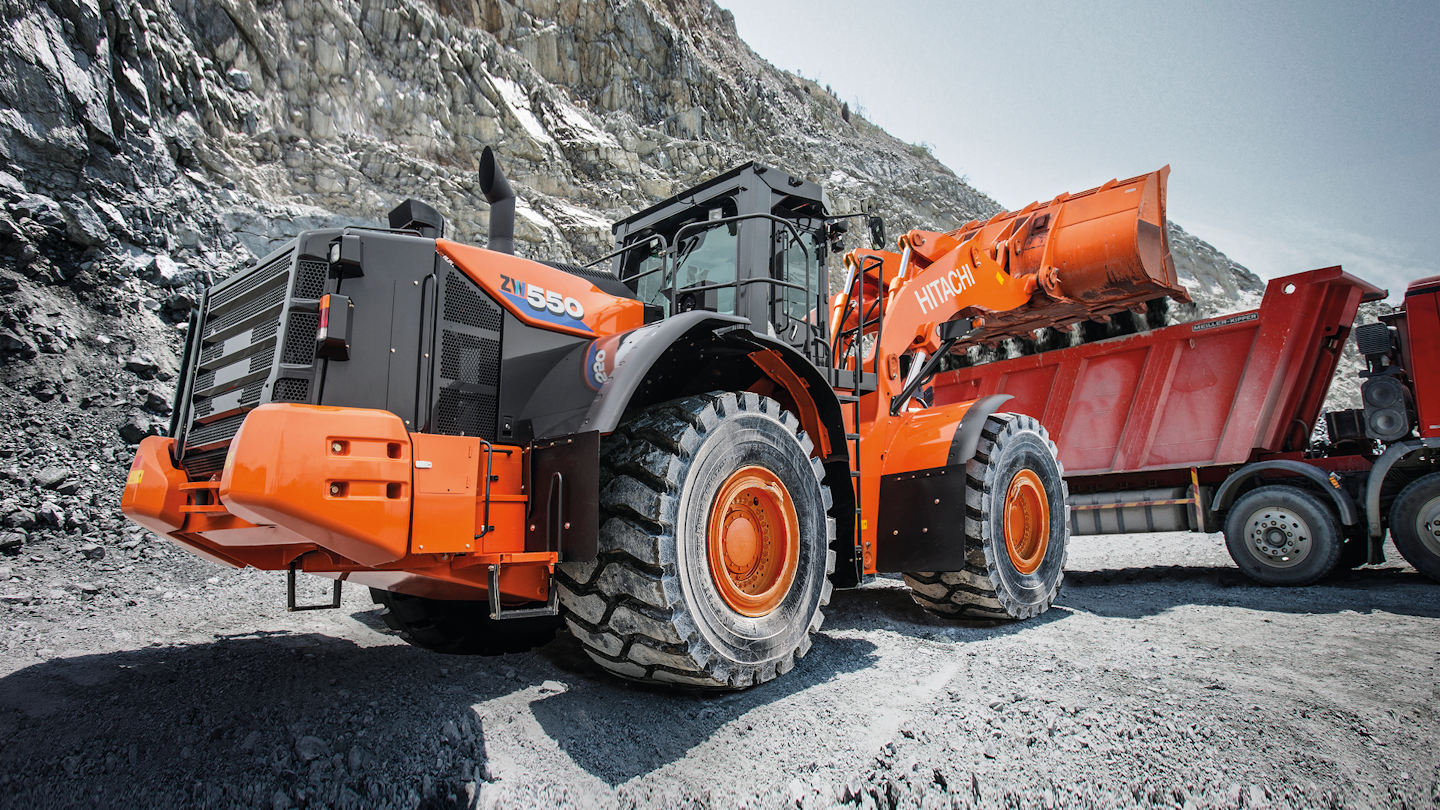 Loading tasks are further simplified with responsive lift/bucket prioritization. Parallel Tilt & Lift movement smooths out digging operations, while the tandem function prioritizes the bucket when dumping. The automatic return-to-dig function resets the bucket for the next load.
Clean lines of sight in all directions ensures enhanced cab visibility. With standard joystick steering, there's no steering wheel to obstruct the operator's view of the work zone. The view to the rear is also opened up by relocating the exhaust stack to the far end of the rear cowling. Sight lines are further enhanced by the ROPS design, with frame struts forward and away from the corners of the cab. A rear safety camera is standard equipment. Proximity detection provides audible and visual alerts for stationary and moving objects out to 20 ft. from the loader.
[VIDEO] Equipment Operator Shares Impressions of Hitachi's New Dash-6 Wheel Loaders
Request More Information
Fill out the form below to request more information about
Hitachi ZW550-6 Wheel Loader Leads Off New Dash-6 Series Lineup