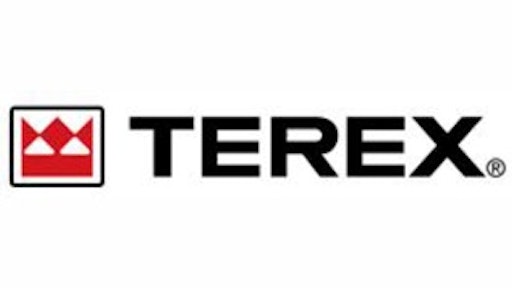 Terex Corporation (NYSE:TEX), a global manufacturer of aerial work platforms and materials processing equipment, has provided a business update regarding health and safety, liquidity, and cost reduction actions in response to the COVID-19 pandemic.
"We are focused on successfully navigating through this unprecedented period and are implementing substantial cost saving and operational actions to enhance liquidity and maintain financial flexibility," says Terex Corporation Chairman, President and CEO, John L. Garrison, Jr. "We continue to monitor our end market demand and supply chains and have developed contingency plans should future developments warrant further action."
Health and Safety Actions
Safety is and will remain the top priority of the company. Terex has taken significant measures to protect the health and safety of its team members. These include the following actions:
The company has preparedness and response plans that follow guidelines from the U.S. Centers for Disease Control and Prevention (CDC), World Health Organization (WHO) and governmental authorities.
Its systems that enable team members to work remotely are operating well.
The company enhanced protocols to further safeguard team members who perform jobs that must be done in our facilities or at customer sites. At Terex facilities, these include, among other things, additional cleaning measures, suspension of all non-essential visitors, and directions to achieve social distancing.
Liquidity Actions
After safety, its top priority is liquidity.
"We are pleased with the support demonstrated by our bank group regarding the amendment to our revolving credit facility (revolver). The amendment provides the liquidity and flexibility to manage the company during these challenging times," says Terex Corporation Senior Vice President and Chief Financial Officer, John D. Sheehan.
As of March 31, 2020, the company had available liquidity of about $945 million, including over $500 million of cash and cash equivalents and about $430 million of available capacity under the company's revolver.
On April 23, 2020, the company amended its revolver, extending the expiration term to January 31, 2023. The amendment also waived financial covenants through December 31, 2020, temporarily replacing them with a sliding scale minimum liquidity requirement during the waiver period, among other changes.
As a result of the revolver amendment, Terex believes it will have increased access to the revolver, allowing it to maintain strong liquidity levels during 2020 and 2021.
The company has no meaningful corporate debt maturities until 2023.
The board of directors has suspended any quarterly dividend payments for the remainder of the year. The company also previously announced the suspension of purchases under the share repurchase program.
Cost Reduction Actions
The company has begun a comprehensive cost reduction program to help support its financial position during this time of uncertainty. These actions include:
Temporarily lowering the salaries of the CEO by 50%, the executive leadership team by 20%, and other team members between 5% to 10%.
Temporarily furloughing and permanently reducing our team member population, where necessary, to maintain a right-sized skilled workforce for the commercial demand of our products.
Adjusting production in our businesses to align with reduced levels of commercial demand.
Partnering with suppliers to limit incoming supply of materials, receiving only what is needed to support current production schedules. Also, we are working with our suppliers to ensure continuity when the market improves.
Reducing plans for capital expenditures by 35% for the remainder of 2020.
Utilizing tax and other government opportunities to preserve liquidity.
Deferring or reducing other cash outlays.
"I want to thank all our team members for their commitment and resilience and recognize the support of their families as we continue to navigate through this challenging environment. We also want to thank our customers and suppliers for their support during these unprecedented times. We are confident that as a result of the actions taken and the support received from our team members, customers and suppliers, we will be well positioned to capitalize on the recovery," says Garrison.