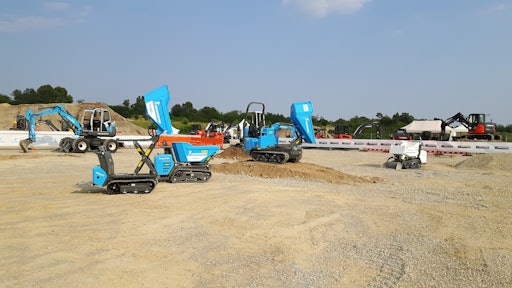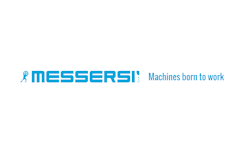 Messersì exhibited new products at bauma 2019  including the tracked dumper TC350d and the range of battery-powered trackdumpers "Zero Emissions" with the new TC50-e and the TC120-e in the "remote control" version.
The new TC350d, with its 3.5 ton payload, is positioned in a category of tracked transporters higher in weight and size than the Messersì production, and is the model that looks to Messersì's next challenges to further expand more the range of dumpers. The Stage V engine, the hydrostatic transmission, the driving comfort, the large load capacity and the performance are the most important aspects of this machine.
Bauma 2019 also meant the evolution in the range of electric battery-powered machines with the presentation of the new TC50-e which, together with the already appreciated TC120-e, completes the range of the "Zero Emissions" tracked dumpers. This second battery-powered model stems from market demands since the compact dimensions combined with the ease of general management make this battery-powered tracked dumper very interesting for interior renovations, where the possibilities of access in buildings with narrow spaces (domestic doors, corridors, stairs etc.) place limits on the use of larger machines and with internal combustion engines.
The M-75W wheeled excavator in orange livery is at the same time an arrival and a starting point. Arrival because it is the evolution with the Stage V engine of the M-70W model, already on the market for some time and appreciated for top performance in the market segment to which it belongs and for the high
possibility of configurations at hydraulic boom level , which allow you to set it up with different accessories making it a useful multitasking machine in all possible work sites. Starting point because it will soon be accompanied by a 10 TON model.


Request More Information
Fill out the form below to request more information about
Messersi Highlights New Earthmoving Equipment at bauma 2019