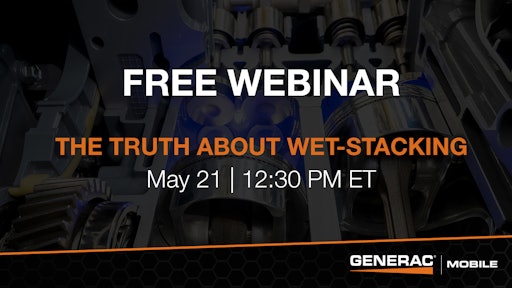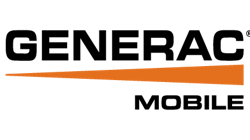 Generac Mobile is offering an interactive webinar to help address industry concerns and provide information about diesel engine wet stacking. Many who use diesel generators have concerns about this condition, which can cause the engine to stop functioning and require costly service repairs.
During the free 30-minute webinar, technical experts from Generac Mobile and John Deere together will discuss and take questions from participants on wet stacking and new Final Tier 4 engine technologies that help minimize or even eliminate wet stacking. The event is scheduled for Tuesday, May 21 at 12:30 PM EST.
Discussion topics include:
Causes and issues of wet stacking

EPA Tier transitions

Final Tier 4 technologies

Tips for optimizing generator performance
"There are a lot of misconceptions out there around wet stacking and the perceived need for a supplemental load and/or heat device," said Donna McGinnis, Sr. Marketing Manager, Generac Mobile. "We hope this webinar will help inform and explain the technologies in use in today's Final Tier 4 engines."
You can register for the free webinar HERE.