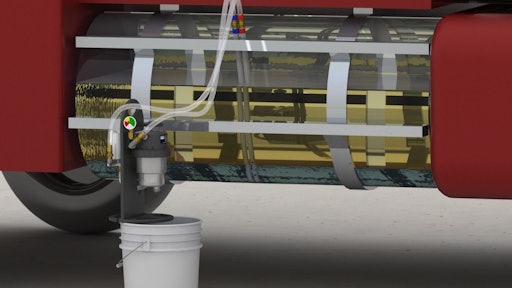 Covid-related shutdowns have resulted in a harmful buildup of water and sediment in fuel tanks. Separ and Reverso offer solutions to water-related problems that will keep your equipment running while preventing costly shutdowns.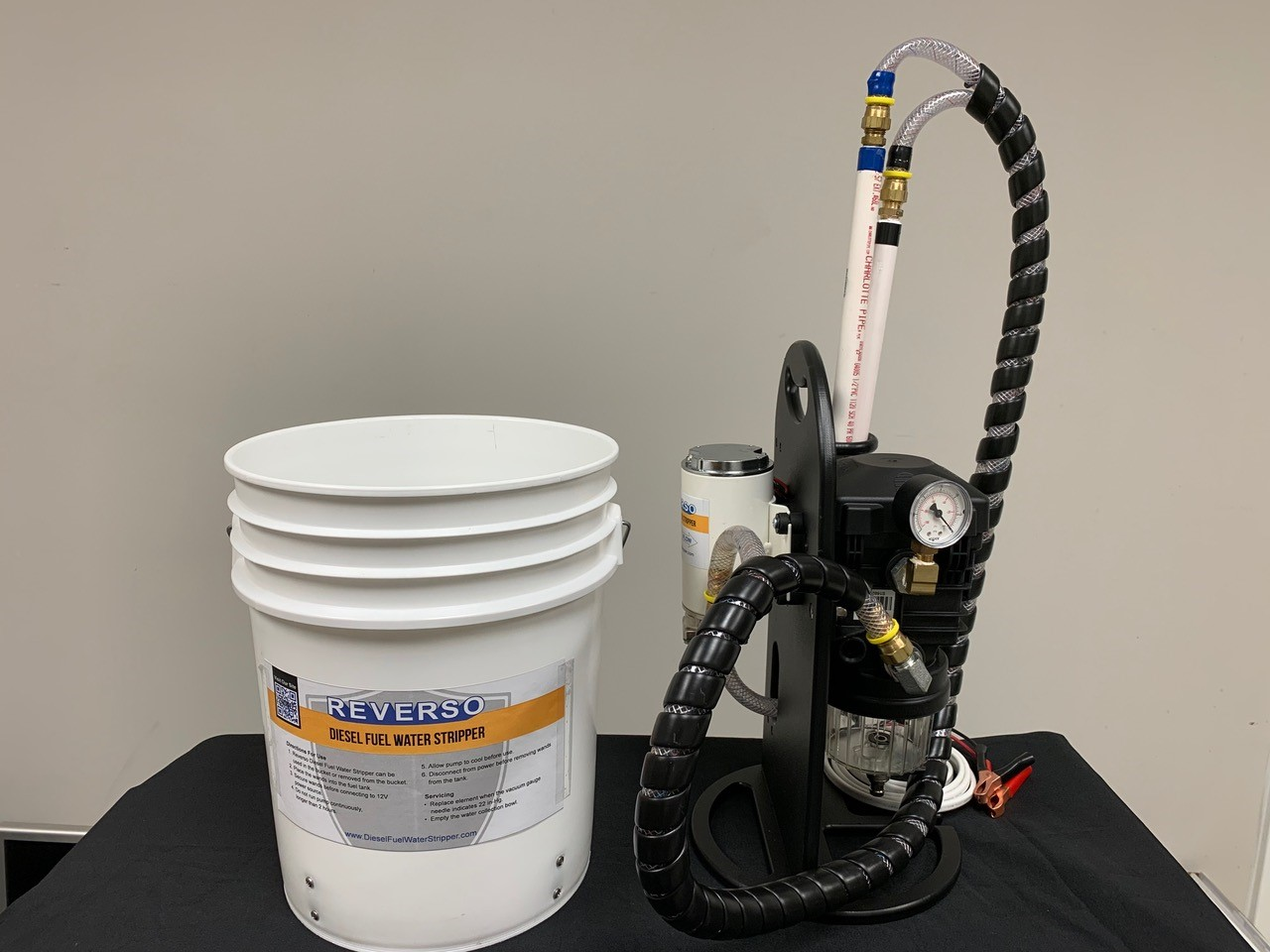 Reverso's portable Diesel Fuel Water Stripper (DWS) utilizes the Separ LKF Industrial filter for maximum efficiency. Housed in a bucket for easy transport or storage, the 12V-powered system removes free water from equipment fuel tanks and storage tanks in minutes. To use, simply insert the intake and return "wands" into the fuel tank and connect the DWS to 12V power.
Premium-grade, high-speed pump and robust construction ensure reliable use in the field or in the shop
LKF Industrial filter installs between the engine and fuel tank to provide staged filtration of fuel, removing free water and particulates before fuel gets to the engine fuel filters
Can be used on all diesel-powered vehicles, vessels and equipment
Filter can be easily installed and serviced
Optional heater and water sensor can be added to provide more protection for the fuel
Request More Information
Fill out the form below to request more information about
Reverso Diesel Fuel Water Stripper Solves Problem of "Dirty Fuel"