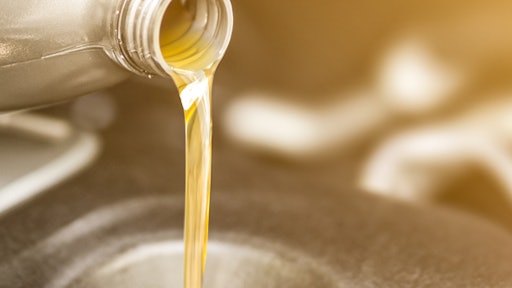 Chevron Lube Matters
Originally published on Chevron Lube Matters blog
Many fleet operators are interested in minimizing the number of engine oils they need to carry for their fleets, ideally seeking one solution that works across a mix of heavy, medium and light-duty vehicle types.
Lately, however, operators have had to rethink their approach in light of the phenomenon called Low-Speed Pre-Ignition, or LSPI, which could affect the lighter, gasoline-powered vehicles in their fleets.
A little background is helpful in understanding this issue. Over the last decade, auto manufacturers have been under pressure to meet more stringent fuel economy and greenhouse gas emission standards. While these efforts have focused primarily on passenger cars, they also extend to light-duty trucks often used in fleet operations.
OEMs responded to this challenge by introducing a new generation of smaller gasoline direct injection (GDI) and turbocharged engines, which are designed to deliver greater fuel economy and emission control than conventional gas engines without compromising on power and performance. However, an unforeseen consequence of generating more power from downsized engines is an increase in instances of LSPI, which refers to premature engine combustion prior to spark ignition that occurs at low speeds under heavy loads. At a minimum, LSPI can cause severe knocking and, at worst, catastrophic damage to critical engine components.
In response, the American Petroleum Institute introduced a specification, API SN Plus, and called upon lubricant producers like Chevron to come up with solutions to this problem. This has been described as a "supplemental standard" to the existing API SN specification specifically addressing LSPI mitigation. May 1, 2018 was the first license date for the new spec.
On the automotive side of our business, our Havoline® ProDS® Full Synthetic Motor Oils (0W-20, 5W-20, 5W-30 and 10W-30) already addresses LSPI, exceeding the requirements of the API SN Plus specification. In North America, Chevron is upgrading its entire Havoline passenger car motor oil (PCMO) line to offer additional engine protection against LSPI. If you are looking for a solution just for the gas-powered light-duty trucks in your fleet, Havoline is the way to go.
However, if you are looking for a single oil for a mixed fleet of light-to-heavy duty vehicles, including diesel, we have a viable solution for you as well. Our Delo® 400 XLE SAE 10W-30, Delo® 400 XSP SAE 5W-40 and Delo® 400 XSP SAE 5W-30 are now recommended for use in API SN Plus applications. The Delo brand is well established for light-duty and mixed fleet applications. In fact, the Delo 400 product line is the only one in the industry that meets the existing API SN specification across the entire line. Building on that strength, we are pursuing a product strategy of delivering API SN Plus performance for syn-blend and synthetic products with viscosity grades of greatest interest to the light-duty market.
This is another instance when the choice of an oil can make a clear-cut difference in protecting engines against severe consequences, particularly in GDI engines. We are actively working to help our fleet customers take advantage of today's fuel-efficient engine technologies while reducing the risk of engine damage from LSPI. As always, we welcome your questions.
James Booth graduated from the University of Southampton (UK) with an undergraduate degree in Mechanical Engineering and Ph.D. in Tribology. James began his career with Chevron 10 years ago in Chevron Oronite Technology, The Netherlands, and later moved to Richmond (Ca, USA), as a formulator within Automotive Engine Oil (AEO) Product Development team. He previously held the position of Americas region AEO Product Qualification Team Leader, and vice-Chair of the American Chemistry Council Product Approval Protocol Task Group. James is curently the Commercial Sector Manager supporting Chevron's Delo brand and other related lubricants brands.