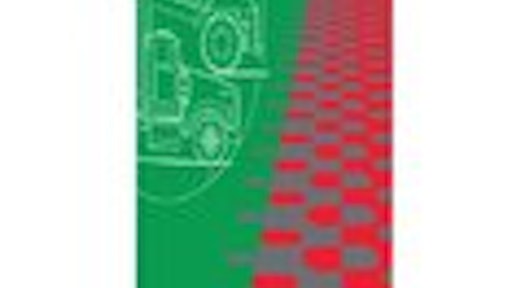 Castrol Pyroplex Gold
This high-performance, semi-synthetic, aluminum complex grease excels in heavily loaded equipment used in extreme operating conditions.
Contains a high level of synthetic solids, including 6% molybdenum disulfide, hydro-activated polymers coupled with an aluminum complex thickener and semi-synthetic base fluids
Provides optimum "stay-in-place" ability in wet or humid environments
BP Lubricants
Delo 400 LE SAE 10W-30
The Delo 400 LE multigrade diesel oil is specifically formulated for low-emission engines running on Ultra Low Sulfur Diesel (ULSD) fuel.
Fully backwards compatible with previous API categories
Available in gallon jugs, 5-gal. pails, 55-gal. drums and in bulk
Exceeds all the requirements for API CJ-4, CI-4 PLUS, CI-4, CH-4, CG-4, CF-4 SM, SL, Caterpillar ECF-2, ECF-3, Cummins CES 20081 and Volvo VDS-4
Chevron Texaco Corp
Engine Oil Drain Valve
Fumotos Engine Oil Drain Valve is a brass ball valve that replaces the standard drain plug for quick, easy oil changes and sampling.
Allows operators to avoid contact with hot oil
Can be connected to a hose for remote draining
Fumoto Engineering of America
Fleetguard ES Compleat Glycerin
Fleetguard ES Compleat Glycerin heavy-duty engine antifreeze/coolant uses non-toxic glycerin in lieu of traditional ethylene glycol or propylene glycol.
Provides anti-freeze, anti-boil, heat transfer and corrosion protection
Meets or exceeds performance specifications of all heavy-duty engine OEMs
Freeze protection to -32

° F

Compatible with gaskets, elastomers and other non-metallics in the engine

Suitable for all diesel, gas and natural gas engines

Prediluted formula eliminates the need for mixing concentrated product with water
Cummins Filtration
Lube Trailers
Sage Oil Vac lube trailers utilize a vacuum and pressure process to perform fluid exchanges.
Up to two times faster than pumping methods or gravity drains
Gets equipment up and running sooner and enables maintenance techs to service more equipment per day
Quick-connect fittings enable the entire process to be 100% enclosed to prevent spills and contamination
Sage Oil Vac
Professional DiFM Cooling System Treatment
The Professional DiFM Cooling System Treatment protects vehicle cooling systems and seals internal, external and coolant-to-oil leaks.
Inhibits formation of rust and scale, keeps cooling system clean, neutralizes pH imbalances, controls electrolysis and lubricates the water pump seal
Can be used in any vehicle, as well as stationary equipment
Compatible with all types and brands of antifreeze
Also works in systems containing only water
Bars Products
PureONE Oil Filter
PureONE oil filters offer a 99.9% efficiency to filter out even the smallest particles of dirt.
Traps up to 13 grams of microscopic contaminants
100% grip control feature for trouble-free installation at any angle
PTFE-treated sealing gasket
Purolator Filters
SiliKroil
SiliKroil is engineered to loosen frozen metal parts and provide silicone-enhanced lubrication to keep parts moving.
High-solvency oils penetrate to one-millionth inch spaces to break the bond of rust and provide lubrication at the first molecular level
Dimethyl silicones for longer lasting lubrication
Designed for use on frozen bearings, slides, gate valves, hinges, chains, etc.
Silicone enhances water displacement qualities and improves performance as a cutting oil
Kano Laboratories, Inc.
Spirax ASX R Axle Fluid
Shell Spirax ASX R SAE 75W-90 long-life axle fluid offers improved fuel economy and is designed for heavily loaded axles.
Synthetic base oils
Approved by several OEMs for extended drain specifications
Meets requirements of Dana SHAES 256 Rev C
Oxidation resistance to prevent seal damage and minimize leaks
Can be used with Spirax GSX 50 transmission fluid
Shell Lubricants
Tec-Shield
Tec-Shield anti-stick lubricant can more than double the life of bar and chain assembly components.
Provides corrosion proofing to all mobile equipment
Molecularly bonds to metal, exhibiting major anti-wear properties on components
Reduces downtime due to asphalt buildup-related problems
Supplies cold startup protection to the flight and chain assembly
Reduces gear torque, motor stress and fuel consumption
TEC-Team Industries
Triton ECT 5W40 Synthetic Oil
Triton ECT 5W40 full synthetic CJ-4 heavy-duty engine oil is designed for lubrication of modern low-emission diesel engines with aftertreatment devices, and is back serviceable for use in older engines specifying the previous categories of engine oils.
Potential to improve fuel economy relative to a 15W40 oil
Provides soot control, wear protection and low temperature oil pumpability for engines operating in extreme service conditions
Meets lubrication requirements of engines compliant with 2007 emissions regulations and meets heavy-duty engine oil specifications for Caterpillar, Cummins, Detroit Diesel, Mack and Volvo
Conoco, Inc.
Companies in this article