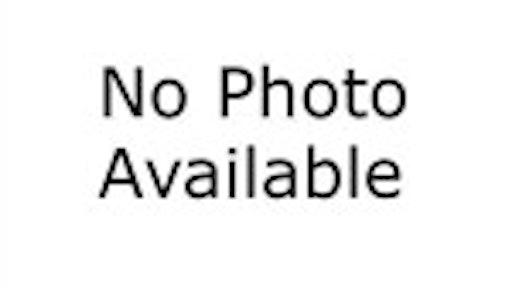 QSL9 Engine
The QSL9 8.9-liter engine platform is a fully integrated air-intake to exhaust aftertreatment system that is ready to meet EPA Tier 4 Interim and EU Stage IIIB off-highway emissions.
90% lower Particulate Matter (PM) and 45% lower NOx emissions
240 to 400 hp with maximum torque of 1,200 lb.-ft.
XPI Extra-High Pressure Injection fuel system
Variable Geometry Turbocharger with a sliding-nozzle design
Cooled Exhaust Gas Recirculation system
Cummins Engine Co., Inc.
Tier IV Interim Engines
The Cat C3.4B, C4.4 ACERT and C6.6 ACERT Tier IV Interim/Stage IIIB industrial engines offer ratings from 60 to 174 hp with maximum torque ratings from 310 to 609 lb.-ft.
Produce fuel consumption improvements across the entire horsepower band
ACERT Technologies achieve a 90% reduction of particulate matter and a 45% reduction of oxides of Nitrogen (NOx)
C4.4 ACERT 4.4-liter, four-cylinder platform features a 22% power increase and comes with a single (intercooled) or series turbocharger
Available with a range of options suited for compact and mid-range equipment
CATERPILLAR
Interim Tier IV Engines
To meet Interim Tier IV emissions, John Deere Power System engines above 75 hp will couple the Tier III PowerTech Plus engine platform with cooled exhaust gas recirculation (EGR) and exhaust filter technology.
4.5L, 6.8L, 9.0L and 13.5L in-line, four- and six-cylinder models with a four-valve cylinder head, high-pressure fuel system, turbocharging and air-to-air aftercooling system
Exhaust filter consists of a diesel oxidation catalyst and diesel particulate filter
Optimized package size similar to their Tier III counterparts
John Deere Power Systems
854 Series Tier IV Interim Engines
Perkins Engines completes its Tier IV Interim product range with its 60- to 115-hp 854 Series four-cylinder, 3.4-liter engine.
Offer more power and torque from a smaller package
Incorporate a common rail fuel injection system, smart waste-gated turbocharger and aftercooler, which are regulated by full authority electronic controls
Develop a peak torque of up to 420Nm
Available in the 2,200- to 2,500-rpm speed range
Perkins Engines, Inc.
GX and iGX Engines
The GX and iGX series commercial-grade engines offer improvements in power, fuel efficiency, emissions performance and quiet operation.
GX240, GX270, GX340 and GX390 overhead valve (OHV) horizontal shaft models
iGX340 and iGX390 OHV models with electronic self-tuning regulator (STR) governor
6% power increase via an advanced combustion chamber design, Digital Capacitive Discharge Ignition and increased compression ratio
American Honda Motor Co.
Tier III/Tier IV Interim Engines
DEUTZ offers a full line of engines rated from 30 to 700 hp and designed to meet stringent EPA Tier III/Tier IV emission standards.
67- to 114-hp TCD 2010 L4 four-cylinder models offer a 3.6-liter displacement
TCD 2011 series available with integrated cooling system or conventional external cooling system
TCD 2012 series liquid-cooled, in-line four- and six-cylinder models range from 91 to 252 hp at 2,300 to 2,400 rpm and include turbocharging with charge air cooler, externally cooled EGR and Diesel Particulate Filtration
Deutz Corporation
Vanguard Single-Cylinder Engines
Four Vanguard single-cylinder engines offer gross power ratings from 5.5 to 10.0 hp.
Incorporate the TransportGuard System, an integrated switch that simultaneously shuts off the ignition and fuel for transport
Feature a high-mounted canister-style air cleaner, all-metal fuel tank mounted directly to the engine block, heat-treated PTO bearing races and commercial-style carburetor
Forged crankshaft with dual ball bearings minimizes friction and heat buildup
Briggs & Stratton Corporation
LCT Engines and Parts for Small Construction Equipment
LCT air cooled, single-cylinder, horizontal shaft engines are available in 6 (208cc), 10 (291cc) and 12 hp (414cc) with manual and electric start options.
Applications include concrete trowels, floor saws, pressure sprayers, vibratory plate compactors, water pumps and other small construction equipment
LCT replacement engine parts include internal engine parts, air filters, carburetors, fuel and ignition parts, mufflers, starter parts and more
Stens Corporation
EX40 OHC Engine
The EX40 air-cooled, four-cycle engine delivers a maximum output of 14 hp and utilizes chain-driven overhead cam (OHC) technology.
Meets CARB and EPA Tier III emission standards
Automatic decompression timing system reduces pulling force 30% to 40%
Applications include general construction equipment, power generators, compressors and more
Subaru Robin
V-ACT Tier IV Interim Engines
The V-ACT (Volvo-Advanced Combustion Technology) Tier IV Interim engine systems will adopt a combination of in-cylinder and external solutions to meet the emissions reductions targets.
Feature ultra-high-pressure, variable fuel injection systems, cooled exhaust gas recirculation (EGR) and precise control of the turbochargers
EMS engine management systems provide enhanced engine monitoring and control
Integrated exhaust aftertreatment system reduces particulate matter by 90%
Volvo Construction Equipment