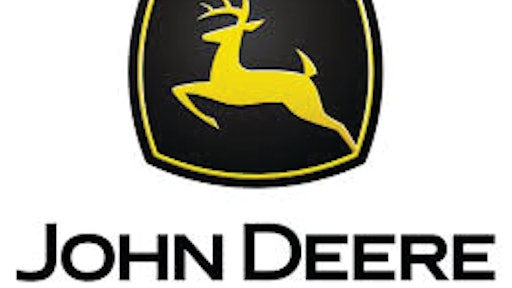 To help support the use of John Deere equipment around the world, the Construction & Forestry Division is bringing to market a retrofit kit that will enable John Deere Interim Tier 4 (IT4) machines to be sold in countries where ultra-low sulfur diesel (ULSD) fuel is not available. ULSD is diesel fuel with 15 parts per million (ppm) or lower sulfur content. The John Deere retrofit kit maintains engine reliability and durability by disabling or removing sulfur sensitive components and systems. It maintains engine performance utilizing software recalibration in addition to minimal hardware updates.
"We anticipate many of our customers will operate used IT4 equipment in regions where high-sulfur fuel is still used," said Andrew Kahler, product marketing manager, engine and driveline, John Deere Construction & Forestry. "The kit, which will enable these engines to use higher sulfur diesel fuel, is designed to meet strict John Deere standards and reinforces John Deere's commitment to serving our customers' equipment needs domestically and abroad."
The conversion kit will be available in 2015. The kit can be used on John Deere-powered crawler dozers, wheel loaders, articulated dump trucks, motor graders, excavators, and backhoes. New John Deere equipment for export to non-ULSD countries will continue to offer lower tiered engines that meet regional emissions standards and will reliably operate with the local available fuel.