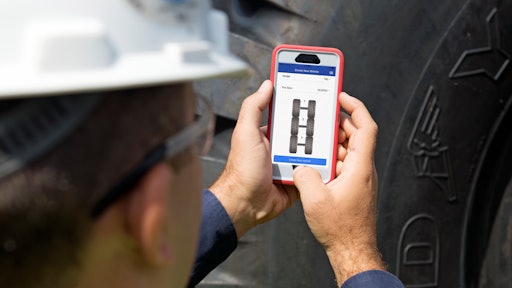 Off-road (OTR) tires that can cost thousands of dollars each represent a significant business expense for contractors.
"OTR tires are incredibly complex, highly engineered products that are critical contributors to equipment productivity," says Eric Matson, global field engineering manager, Goodyear. "They also represent a substantial investment."
To make the most of that expenditure, it makes sense to be proactive and implement a comprehensive tire management program to reduce ownership/operating costs and eliminate unnecessary downtime. The program should include everything from jobsite assessment and tire selection assistance, to management during use and even evaluation after removal..
"As the top wear part expense on the fleet, tires offer one of the greatest opportunities to reduce costs, but only if properly managed," says Johni Francis, global OTR product manager, Titan International. "Establishing a strategic tire management plan will ultimately yield a positive return as an effective way to control costs, help forecast the expected tire lifespan and reduce common tire problems like uneven wear, damage to the sidewall, separations in the tire and damage to the beads or lining.
"With a well-informed and well-defined tire maintenance and replacement strategy in place," he continues, "a fleet manager can proactively manage these valuable equipment assets while reducing the hassle and stress associated with unplanned downtime."        
Tracking Aids Tire Selection
Tire manufacturers offer a range of application-specific compounds and tread designs in both radial and bias construction to provide the optimum combination for traction, load carrying capacity, cut protection and heat resistance.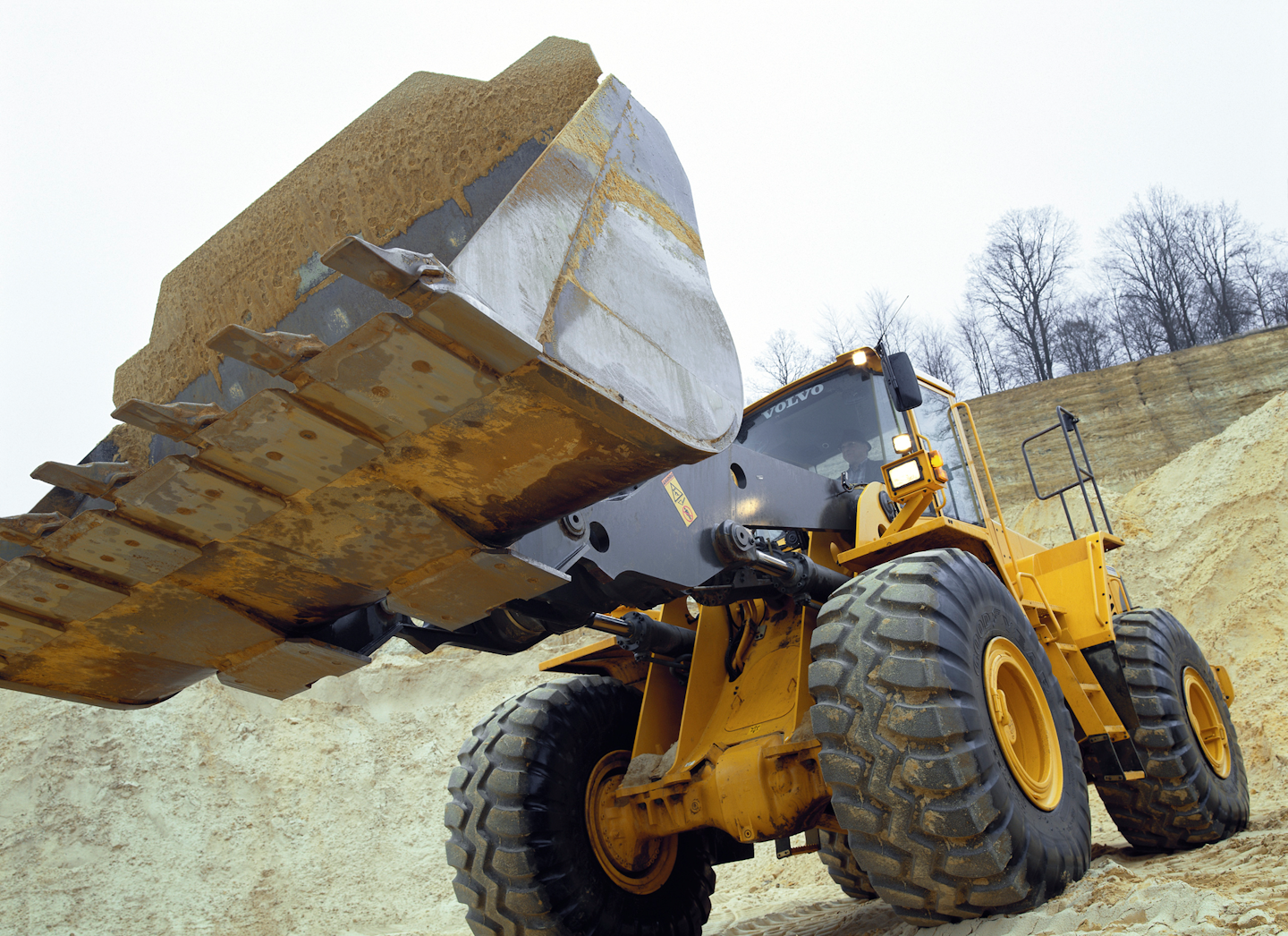 To gain a better understanding of jobsite conditions, and tire requirements, many dealers offer site evaluations via tracking units mounted to the machine.
"In this sector, tires are subjected to high wear and tear so they need to be up to resistance and durability requirements," says Lucia Salmaso, managing director, BKT Europe. "At the same time, tires give stability to the vehicle, which results in a higher level of safety and comfort for those who spend a long time driving."
BKT recently introduced the SPOTech (Satellite Performance Optimization Technology) monitoring system that collects data via GPS systems, GoPro cameras and accelerometers. "Thanks to SPOTech technology, we can map the customer's haul roads, measuring average/maximum speed, cycle times, lateral/vertical/longitudinal forces, percent grade and other useful data," says Salmaso. "This is an important value-added service that helps optimize haul road construction and troubleshoot tire operation issues such as irregular wear, belt edge separations and heat buildup."
Matson agrees, noting, "The benefits of careful tire selection can be negated by poor tire maintenance. Because tires are 'mission critical' items, it pays for end users to do everything within their power to optimize tire performance and longevity." 
"Selecting the right tire for the job is critical to maintaining the lowest possible cost per hour," Francis agrees. "Not only can the correct tire choice help reduce costs, but the choice can drastically improve productivity. It's important to look at how a tire choice impacts the bottom line, not just replacement costs."        
"Most of the time an effective tire program isn't about saving a few cents per 32nd," says Rob Seibert, director, marketing, commercial off-the-road tires, Bridgestone Americas Tire Operations. "Instead, it's more about getting the right product to ensure equipment is working properly and can handle the required loads, as well as implementing a good inspection process to eliminate unplanned downtime."
To gain a better understanding of jobsite conditions, and thus tire requirements, many dealers offer site evaluations via tracking units mounted to the machine. "This helps end users develop a 'site map'," says Matson. "Perhaps the biggest mistake end users make when spec'ing tires is not understanding the conditions under which a tire will be required to operate."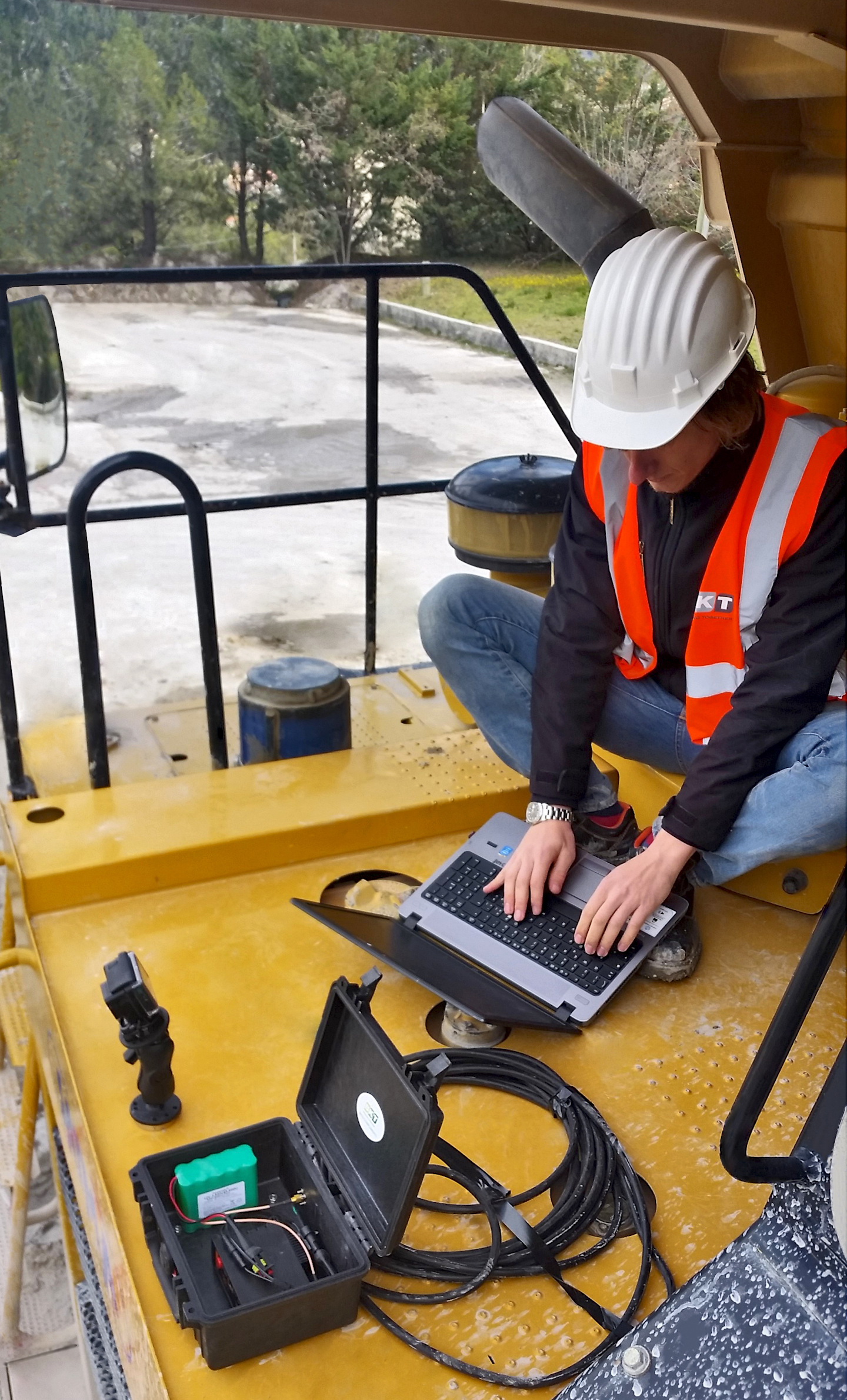 BKT's SPOTech monitoring system collects data via GPS systems, GoPro cameras and accelerometers to optimize haul road construction and troubleshoot tire operation issues.
Continental utilizes a similar system. "Our system, called C-Logger, collects information such as load, average speed, braking, acceleration, etc.," Christian Luther, product manager, earthmoving tires, indicates. "That data is then analyzed by our field engineers, who can make recommendations about load, speed, tire pressure and even the optimal route including loading/unloading areas. It's an overall approach to evaluate what's going on. We see this as extremely important in the OTR earthmoving business because there are still alot of possibilities to make improvements and to reduce costs."
To develop a site map, Goodyear suggests mounting a location tracking unit on a machine and letting it run for a designated period. (Goodyear recommends 24 to 48 hours, according to Matson.)
Matson suggests that in combination with the tracking units, end users should also track the distance their machines travel, plus their speed and the loads they are carrying. Multiplying a machine's average load by its average speed will provide the site's ton-miles/kilometer-per hour (TM/KPH) rating.
Each jobsite, regardless of application, has a specific TMPH rating, which indicates the maximum amount a tire can carry at a certain speed. "In all cases, end users will want to select a tire whose TMPH rating is higher than the jobsite's TMPH rating," Matson states. "This will help ensure that the right tire has been chosen."
In addition to evaluating jobsite conditions and assessing operational behaviors, Francis recommends that fleet managers work with their dealer to develop a tire performance record. "Engage your local tire dealer to begin the process of identifying current and past trends in tire wear, many of which are telltale signs that the tire maintenance regimen could be better managed," he advises.
Establishing a routine maintenance schedule should also be included. "A submitted report with current tire conditions will outline any tires that need to be capped, repaired, matched, rotated or replaced," says Francis. "This information can provide the fleet manager with projected tire needs. Just as important, however, is establishing a long-term, well-defined maintenance plan."
Real-time Maintenance Monitoring
A major component within the maintenance realm is monitoring air pressure to ensure the tire is not underinflated, which can increase fuel consumption, or overinflated, which can cause uneven wear. Proper tire air pressure and temperature, both critically important to maintaining a tire's structural integrity, can now be effectively and efficiently monitored via technology. Some companies also add tread depth analysis and monitoring to their systems.
Many manufacturers make the information readily available via multiple avenues including on-site and remote viewing. "With today's in-cab monitors, it's getting easier for operators to spot problems before they escalate," says Francis. "If an operator realizes that a tire is even just 10 psi below where it should be, that should be cause for concern. Catching a problem early on could mean the difference between replacing a $40 valve and replacing the whole tire."
With a tire pressure monitoring system, a remote sensor is attached magnetically to the wheel hub or to the valve stem, allowing fleet managers to monitor internal cavity temperature as well as cold and hot inflation pressures in real time. "These sensors can alert the operator and/or fleet manager if internal temperatures have reached dangerous levels," Francis explains. "It also logs this data throughout the life of the tire so the tire dealer and fleet manager can make informed tire management decisions in the future. Many also choose to utilize these systems in coordination with OEM telematics systems."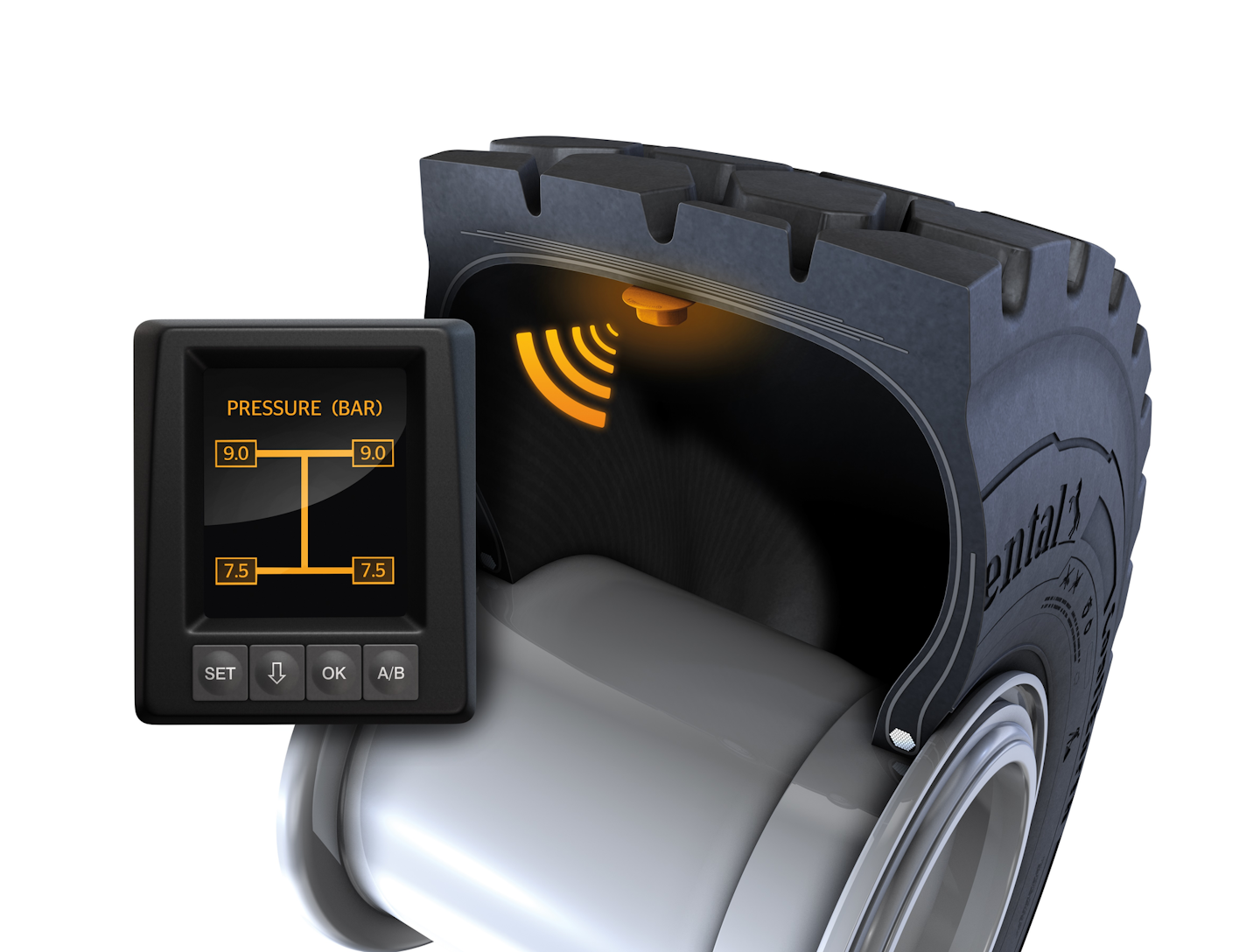 Continental's ContiPressureCheck and ContiConnect use factory-mounted sensors on the inner liner of the tire to analyze and report data about tire pressure and temperature.Continental offers its digital ContiPressureCheck and ContiConnect. Both use factory-mounted sensors on the inner liner of the tire to analyze and report data about tire pressure and temperature that can then be displayed inside the cab, on a handheld device or on a web portal, says Luther. "We are focused on providing technology within the tire to support a software tire management system," he says, noting that tire pressure and temperature sensors are mounted within the tire before it leaves the factory.
ContiPressureCheck is a driver-focused solution for single vehicles that can also be integrated into third-party solutions for 24/7 multiple vehicle monitoring. ContiConnect is designed for monitoring multiple vehicles remotely so that both owners and drivers can access the information. In both cases, the technology helps eliminate underinflation, which can structurally damage the tire and potentially negate the ability to retread the carcass.
"If retreading is part of your tire management program, you want to be assured that the tire's first life was run at the right pressure and temperature so its integrity isn't reduced," Luther points out.
Goodyear recently introduced its enhanced EMTrack OTR tire performance monitoring system, which is available to Goodyear customers worldwide. "Our completely updated EMTrack system enables faster, more accurate data collection of critical tire data like tread depth and inflation levels," Matson states.
End users can review customizable reports in real-time, regardless of their geographic location, through the combination of a special Goodyear EMTrack scanning tool; automatic uploading of captured tire data via Bluetooth to a secure, cloud-based platform for password-protected storage and easy access; and immediate downloading of data into reports.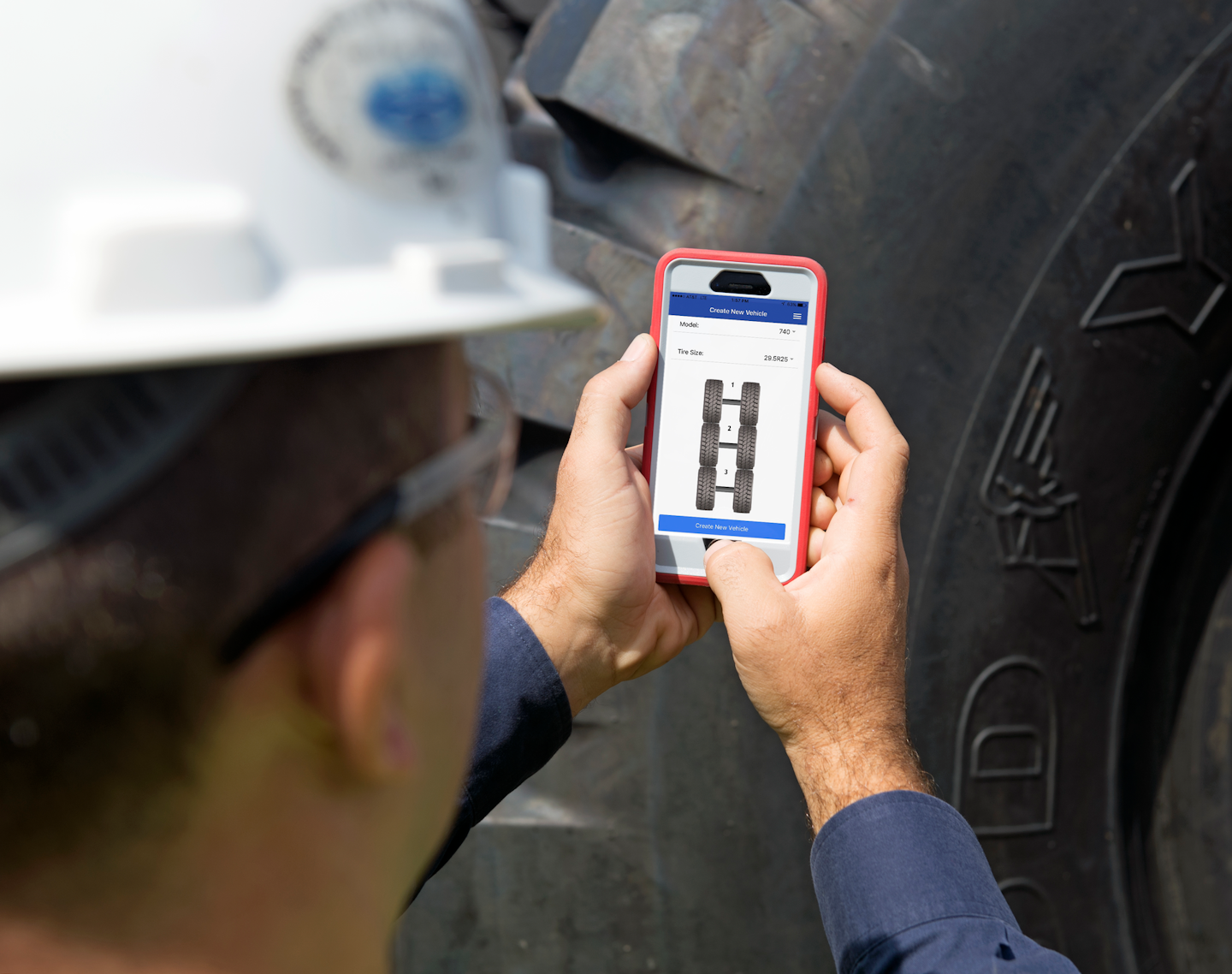 The EMTrack OTR tire performance monitoring system allows the user to review customizable reports in real time regardless of their geographic location."EMTrack allows end users to view tire performance data across the entire operation, and also gives them the ability to zero in on specific tires, calculating cost per hour, cost per ton and other key metrics," says Matson. "They also can identify, if applicable, maintenance opportunities to help ensure optimal tire performance. And the information collected through EMTrack can help end users forecast future tire requirements for more efficient ordering and tire procurement budgeting."
Bridgestone offers its TreadStat cloud-based tire and rim tracking software platform. "TreadStat gives end users the ability to forecast tire needs based on inputs in regards to tire condition, such as tread depth and air pressure," Seibert says. "This information can help end users better understand tread utilization and leverage data insights to improve operational performance, tire maintenance and long-term planning."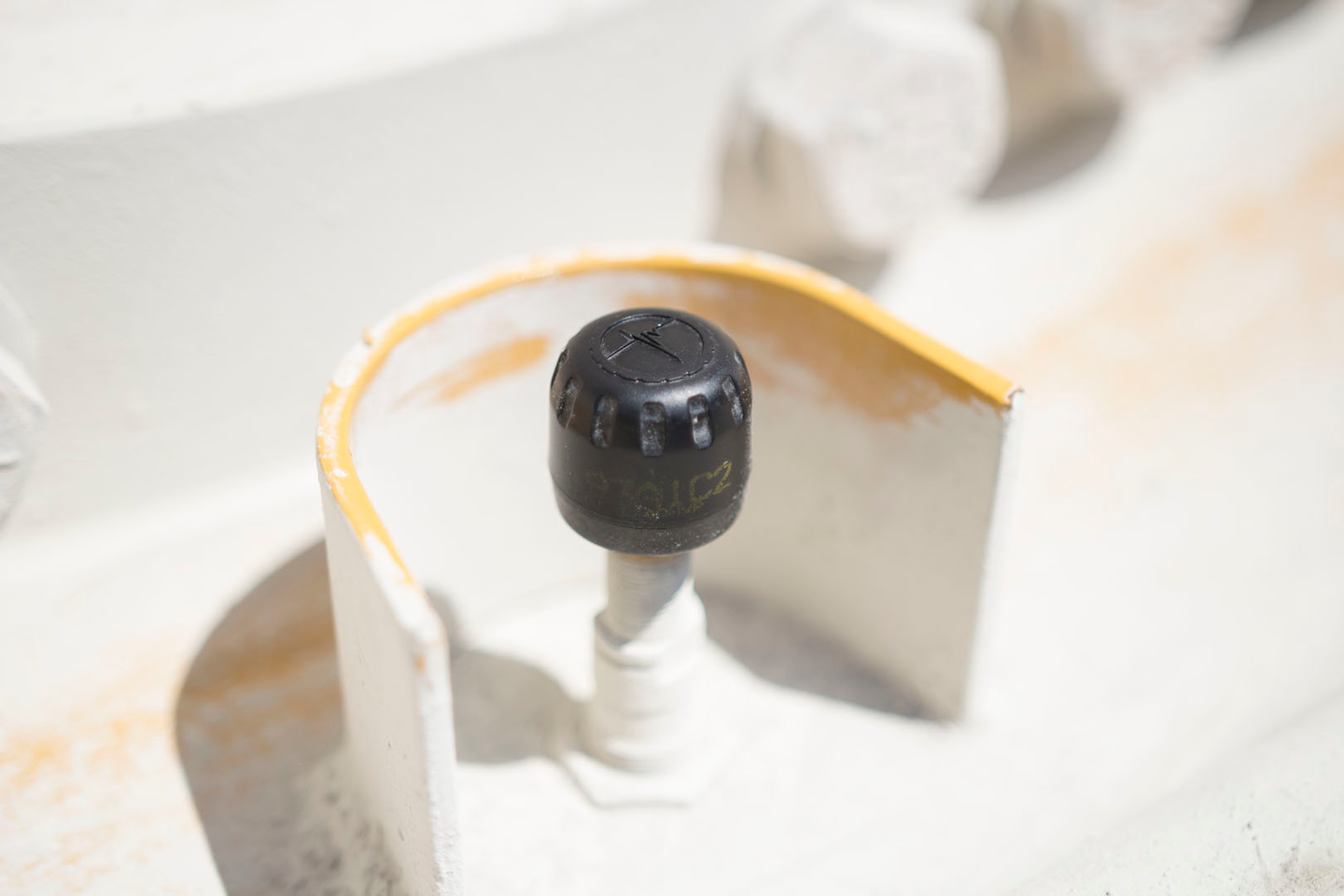 Features of the PressureStat system include valve stem sensors, onboard alerts, Bluetooth connectivity, instant inspection reports and streamlined forecasting and analysis.The company recently introduced the PressureStat system, a solution-driven technology designed for OTR tires. "Tire pressure is critical in OTR applications to ensure a vehicle's weight is evenly distributed, preventing uneven wear and increasing tire performance," says Seibert. "The ability to have tire pressure information available in real time and in the cab [via PressureStat] gives the operator the ability to make a decision that can prevent unplanned downtime related to the tires."
Features of the PressureStat system include valve stem sensors, onboard alerts, Bluetooth connectivity, instant inspection reports and streamlined forecasting and analysis when combined with TreadStat.
Allowing technology to take over what used to be done manually, or not at all, is changing the way end users do business. "As technology evolves, it is becoming an increasingly critical component for driving operational efficiencies as people look for ways to reduce costs and improve efficiencies across all aspects of their businesses, especially those they might not have placed an emphasis on previously," Seibert comments. "Technology now makes it easier to track and monitor tires and allow end users to make quicker, more informed decisions, enabling the ability to go after operational efficiencies in a tire program that doesn't take extensive resources or a fleet's own internal systems."
Salmaso agrees, adding, "Nowadays, digital technology is fundamental in calculating a tire's expected life and final performance at the end of its lifetime. BKT is now fully engaged in research work toward its first smart tire. As soon as the basic equipment industry develops its 'smart' technology, BKT will be ready for this new challenge."
View Scrapyards As a Data Resource
According to Salmaso, even tires no longer in service can be a beneficial part of a successful tire management program by providing fleet managers with a wealth of information related to installation, maintenance, inspection, cleaning, handling and storage.
"Evaluating scrap tires offers great knowledge about how to make improvements in tire management," Luther agrees. "We have engineers in the field who can check the tire scrapyard to determine reasons for removal, then make recommendations for solutions."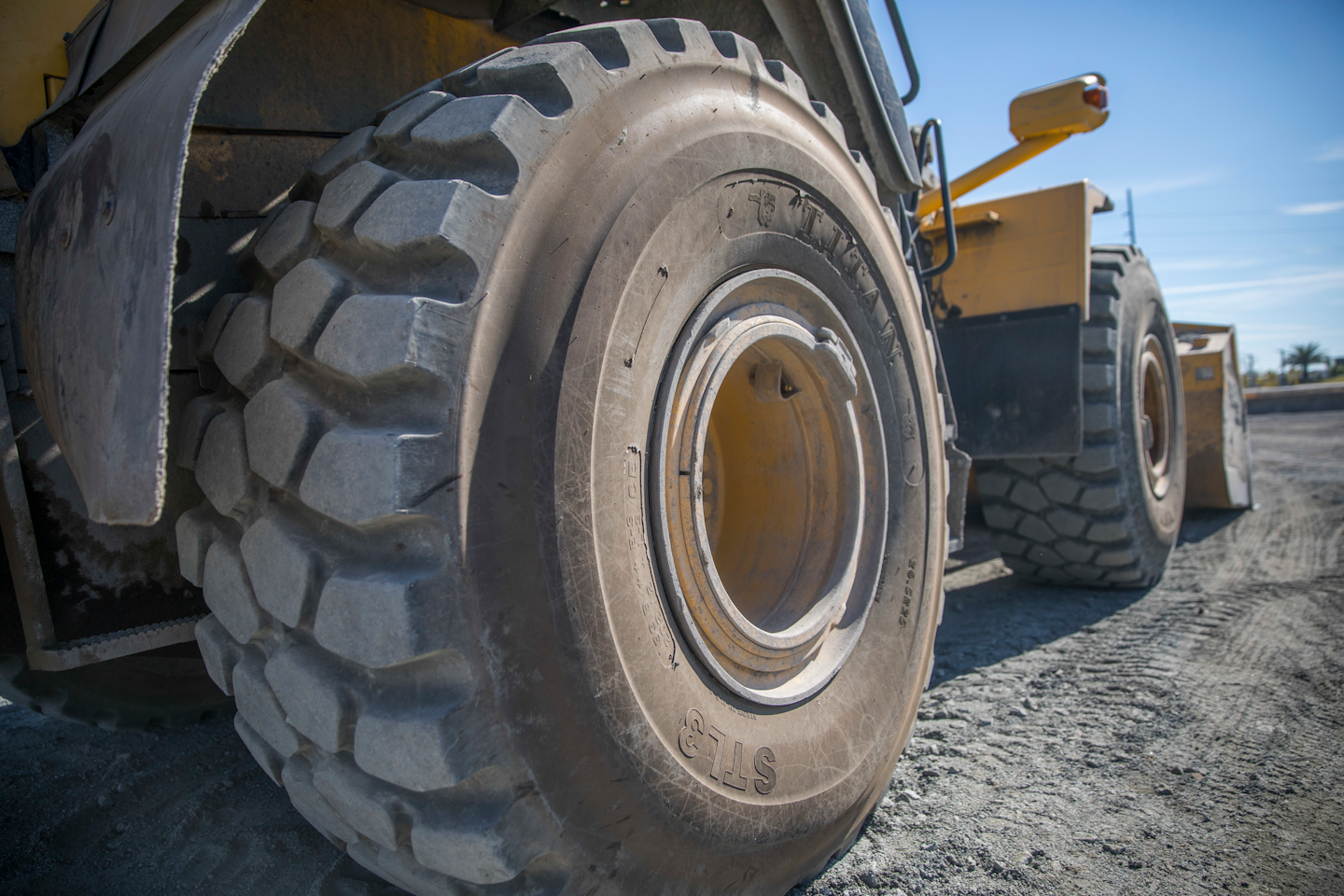 "Information gathered through careful scrap tire analysis can help end users find maintenance opportunities that could have been overlooked," says Matson. "For example, an out-of-service tire that exhibits unusual wear patterns could have been run underinflated for an extended period, which could prompt end users to re-examine their company's tire management practices.
"We strongly encourage that end users work with their local Goodyear OTR tire dealer to inspect tires that have been taken out of circulation," he adds. "Information is power, and good information can help end users make better decisions about tire management."
The overall goal is to look at tire asset performance. "It allows customers to identify trends and develop a more efficient maintenance or operational plan," Seibert explains. "The big picture can facilitate cost savings, but a major benefit is understanding the main causes for removal and determining if tires are achieving wear-out or if they are coming out of service prematurely."
Managing old and new tire assets can be accomplished in one of two ways. "While service logs can provide a basic history of a tire's performance over time, to gain a complete understanding of the root causes behind a tire's cost per hour, tire management software is the most comprehensive and effective solution," Francis asserts. "From original installation to scrap pile, software can help reduce cost per hour through better inventory management, both on the site and through the tire dealer."
The software can document the condition of any removed tires with remaining life to ensure they can be matched with others, reinstalled and used to their full capacity rather than go to waste. "The ability to document more in-depth descriptions of tire condition at the time of service allows for better cause-and-effect analysis of tire problems," Francis points out. "Similarly, the software can be synced to have complete transparency between tire dealer and site to ensure new inventory is delivered on a just-in-time basis." 
Companies in this article