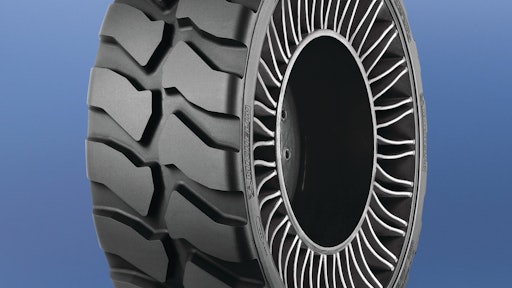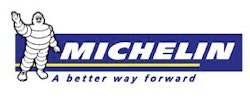 UPDATED APRIL 26, 2013
Michelin North America received the Silver Award in the Transportation category at the 2013 Edison Awards for the X-Tweel SSL.  
Michelin North America, Inc. has been named a 2013 Award Finalist by the internationally renowned Edison Awards. The Michelin X-TWEEL SSL is a finalist in the Transportation category, one of 12 categories honored by the Edison Awards.
Video: Michelin X-Tweel SSL Durability Test
Video: Tweel Carries Skid Steers Better Than Tires
The awards symbolize the persistence and excellence personified by Thomas Alva Edison, inspiring creative minds to remain in the forefront of innovation, creativity and ingenuity in the global economy.
Michelin X-Tweel SSL Datasheet
The ballot of nominees for the Edison Awards is judged by more than 3,000 senior business executives and academics from across the nation whose votes acknowledge the finalists' success in meeting the award criteria of Concept, Value, Delivery and Impact. The Panel includes members of the Marketing Executives Networking Group (MENG), the American Association of Advertising Agencies (4As) the Chief Marketing Officer Council (CMO), the Design Management Institute (DMI), the American Productivity & Quality Center (APQC), the American Society of Mechanical Engineers (ASME) and the Association of Technology Management & Applied Engineering (ATMAE). Also on the Panel are hundreds of past Edison Award winners, marketing professionals, scientists, designers, engineers and academics.

Award winners will be announced April 25, 2013, at the Edison Awards Annual Gala in Chicago, Ill.

The Edison Awards is a program conducted by Edison Universe, a 501(c)(3) charitable organization dedicated to fostering future innovators. The 2013 Edison Awards are sponsored by Nielsen, Discovery Communications, Science Channel and USA Today. For more information about the Edison Awards, Edison Universe and a list of past winners, visit www.edisonawards.com