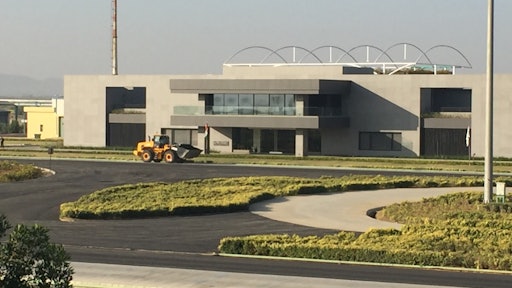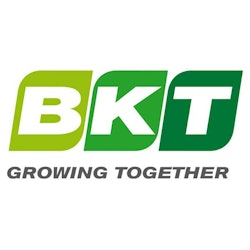 Balkrishna Industries Limited (BKT), a family-operated, multinational, off-highway tire manufacturer headquartered in India, is positioning itself to be a leader in tire design and development. To that end, it opened its own state-of-the-art Research & Development Center on the site of its newest tire production facility in Bhuj, India.
The 25-hectare R&D Center was officially inaugurated in December 2017. At the same time, the company announced a series of ambitious projects related to sustainable materials, including research into alternatives to natural and synthetic rubber, as well as the development of high-performance compounds with nanomaterials and nanocomposites.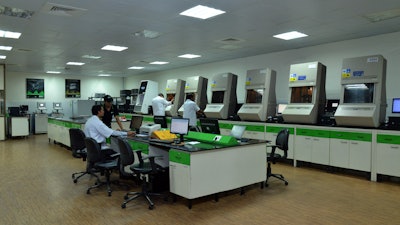 The Center incorporates state-of-the-art equipment and software managed by a team of engineers, chemists and technicians dealing with all aspects of the technological development of BKT tires -- from designing a new tire and creating compounds to improve product performance, to implementing processes for an efficient and customized production of cutting-edge tires. Adjacent to the Center is a modern testing track, which allows for in-depth tire performance tests simulating real application conditions in order to obtain updated and detailed data and analyses.
[VIDEO] BKT R&D Center Enables Development of High-performance Tire Products
Sustainable Research
Recently, BKT entered into a Research and Development Agreement with Kultevat, Inc., a leading U.S. biotechnology company based in St. Louis, MO. Kultevat specializes in green technology, and in particular, the extraction of high-quality dandelion rubber from Taraxacum kok-saghyz (Russian Dandelion), or TKS for short, by means of an environmentally friendly process. The company has also developed methods of stabilizing TKS rubber.
Like other tire manufacturers, BKT has been working on substitute raw material solutions to replace natural rubber -- mainly Guayule and Dandelion. BKT has opted for Dandelion because of its higher latex content. This plant grows annually even in moderate climates. Its roots contain about 15% of latex, which can be used as raw material for making rubber.
BKT aims at developing compounding methods involving TKS rubber to be integrated as a new, renewable and sustainable raw material for use in manufacturing off-Highway tires.
"One of the megatrends, and a major issue concerning all of us, is sustainability," commented Dilip Vaidya, president and director Technology, BKT, during a press conference with international media in Mumbai, where the company's headquarters is located. "While improving our products and enhancing our technologies, it is our responsibility, and also a great opportunity and challenge, to make our contribution to a more sustainable future for everyone living on this planet. BKT is at the forefront for sustainable tire manufacturing.
"The agreement with Kultevat for TKS rubber is a great step forward in our R&D activities in terms of both sustainability and innovation," he continued. "This project is fully in line with the goals expressed in our R&D Mission: To research and develop cutting-edge materials technologies to support future BKT business challenges in terms of innovative product technology."
The agreement involves a first project stage with several sample deliveries in 2018; stage two of the project includes the supply of 1 metric ton of stabilized TKS rubber to BKT by October 2019. All studies, analyses, experimentation and testing will be carried out at BKT´s Bhuj Research and Development Center.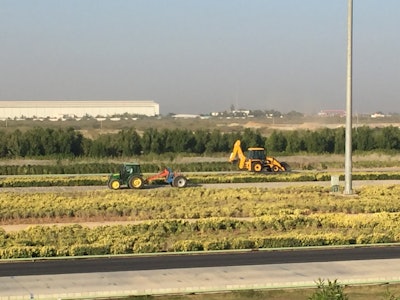 "Kultevat's commercialization strategy calls for the company to sell into specialty rubber markets at the outset while the company continues working with BKT to develop products for their purposes," said Daniel R. Swiger, CEO of Kultevat. "We have engaged a number of customers and are currently growing TKS for processing and rubber for prototype and testing purposes. We expect commercial sales of rubber beginning 2019.
"BKT is an ideal global partner for Kultevat, because they are the leaders in off-highway tire research, production and sales," he noted. "This will improve on our ability to rapidly scale and commercialize."