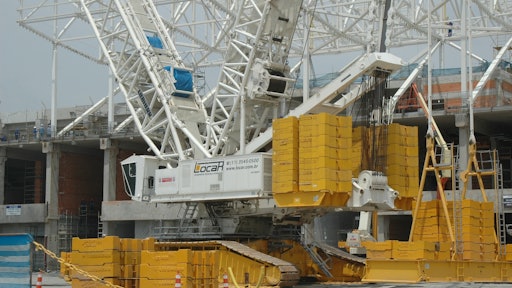 Crawler cranes are a versatile class of multipurpose lifting equipment that facilitate the movement of extremely heavy loads safely and economically. With construction projects worldwide becoming bigger and more complex, these cranes are anticipated to gain enormous traction.
An increasing number of large-scale undertakings such as power plants, refineries and other industrial projects will generate robust demand for crawler cranes in the upcoming years. In addition, prominent use in oil & gas, energy, mining and rental applications will propel the equipment deployment.
Global Market Insights, Inc. forecasts that the global crawler crane market size will be worth more than US$3 billion by 2025. Here are some of the major factors driving the industry forecast over the next few years.
Growth of Clean Energy Projects in Developed Regions
Switching to cleaner tech for power generation could be the key to meeting surging global demand for energy. The International Energy Agency predicts that renewable power generation will increase by about 50% between 2019 and 2024.
The deployment of major sustainable power projects across developed regions is providing favorable opportunities to heavy construction machinery and equipment suppliers, including crawler crane service providers.
The majority of renewable energy projects are expected to be deployed across developed regions such as North America and Europe. In September 2019, American tech giant Google disclosed plans to make a global investment in clean tech and announced a series of new renewable energy deals across the U.S. and Europe.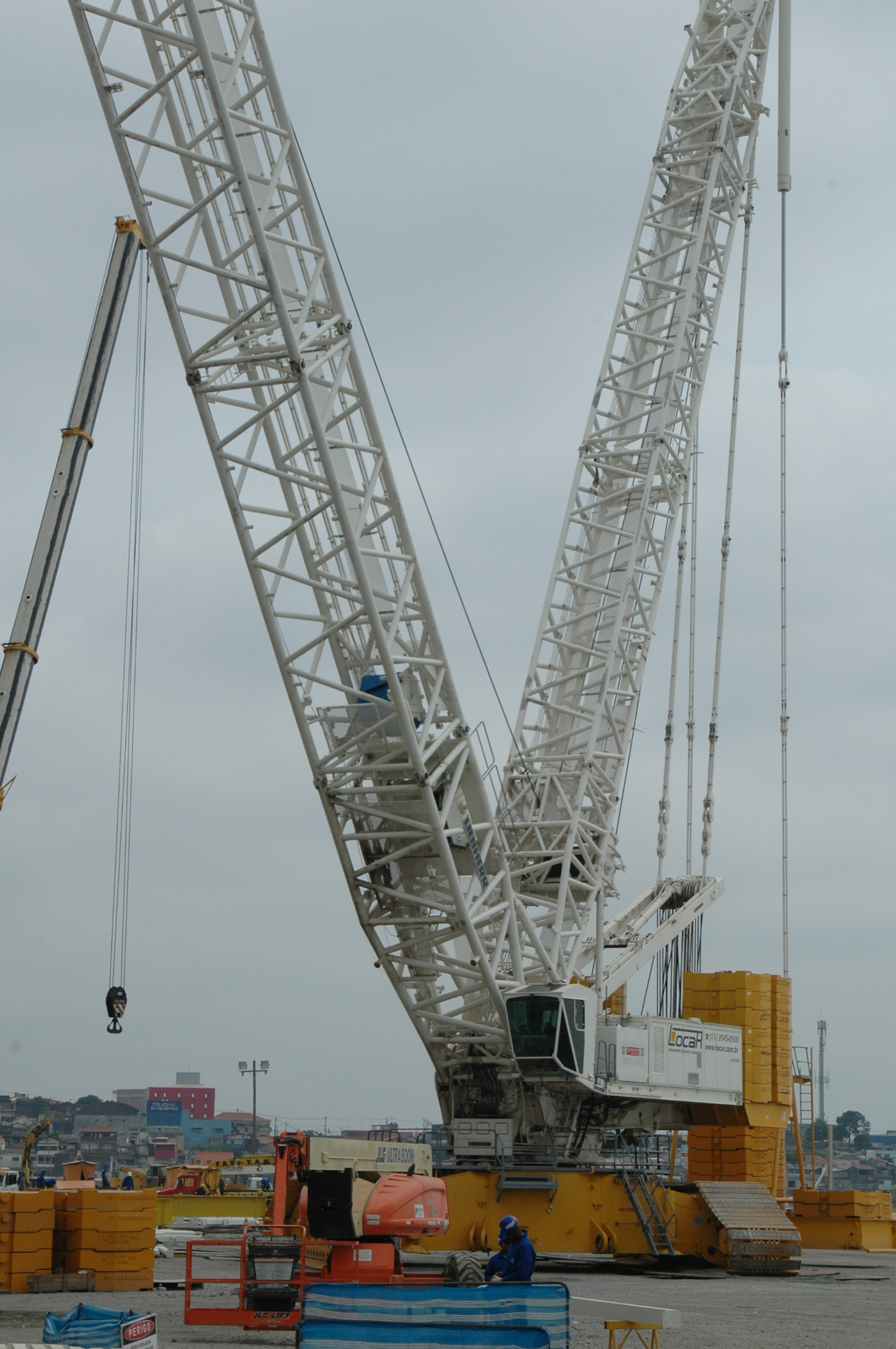 Shortly after Google's announcement, ecommerce giant Amazon unveiled in October 2019 three major upcoming sustainable energy project across the U.S. and the UK. Statistical records suggest that renewable energy has been the fastest-growing energy source in the U.S. and accounted for more than 17% of net electricity generation during 2018.
In the EU, renewable energy constituted around 17.5% of total energy consumed during 2017. The region aims to accomplish its target of reaching 20% by the end of 2020. Wind power also became the most prominent renewable source of electricity in the region in 2017, surpassing solar and hydropower. Crawler cranes are poised to witness continuous deployment in the erection of wind turbines with increasing investments into wind energy.
Very recently, two Liebherr LR 11350 crawlers were used to erect the prototype of the General Electric 12-MW Haliade-X 12 MW, the most powerful offshore wind turbine in the world, in the Dutch port of Rotterdam.
Rising Infrastructure Expenditure in Asia Pacific Countries
Crane manufacturing, distribution and rental is largely fueled by upward economic movement impacting the national construction and energy sector. Asia Pacific has witnessed remarkable improvements in its power generation capacity, transportation network, water infrastructure and telecommunications, among others. However, the majority of the region's economic growth can be credited to a strong focus and heavy investments in infrastructure development.
According to the Asian Development Bank (ADB), developing Asia Pacific will require a massive $26 trillion investment between 2016 and 2030 to maintain its growth momentum. Rapidly evolving trends in urbanization driven by a booming APAC population have propelled the demand for residential, commercial and industrial infrastructure.
Moreover, consistent expansion of the industrial sector will result in the construction of new and renovation of existing industrial infrastructure properties. Such developments are crucial in driving associate businesses such as crane rental services, particularly for crawler cranes with more than 250-metric ton capacity.
The majority of Asia Pacific countries are expected to spend primarily on the development of schools, hospitals, as well as commercial spaces such as shopping centers and supermarkets. With evolving living standards and a significant rise in purchasing power, more and more consumers now prefer large shopping centers and malls to smaller stores. This in turn will lead to the development of public spaces and other commercial infrastructure.
In addition, the Japanese government is expected to invest heavily in the upgrading of existing infrastructures to prepare for the upcoming 2020 Summer Olympics to be held in Tokyo. This will certainly bolster the demand for heavy construction machinery including mobile cranes including crawlers.
Expansion in Heavy Lifting Operations in the Middle East and Africa
The demand for mobile cranes is anticipated to further rise across oil and gas applications, with crawler cranes best suited for heavy lifting operations. Regional players are aiming to invest substantially and expand their fleet and capabilities to tap into the booming Middle East and Africa construction sector, which promise tons of heavy lift opportunities.
Crawler cranes are generally categorized based on their capacity. The demand is particularly high for crawlers between 100- and 600-ton capacity, which find extensive application in both construction and oil & gas. Heavier models are preferred in coal or gas power projects, refineries, petrochemical projects, desalination plants and nuclear plants.
However, industry players across the globe are focusing on expanding their portfolio by introducing new, more efficient models across a variety of size classes and types. For example, following robust sales of its JF545 and JF365 models, Italian crawler manufacturer Jekko recently launched the JF990 to expand the range of its articulated crawler cranes. The JF990 is extremely compact and has a maximum lifting capacity of 21.5 tons.
Future crawler crane market trends are anticipated to be driven by a growing number of rental companies in North America and Asia Pacific, the emergence of new manufacturing companies in Europe and rapid infrastructure development in BRIC countries. 
Global Construction Set to Rise to $12.9 Trillion by 2022
Global Truck Loader Crane Market to Reach $2.5 Billion by 2025