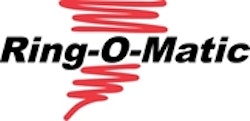 Ring-O-Matic Inc., an Iowa-based manufacturer of vacuum excavators, is pleased to announce the appointment of Brian Metcalf as CEO. For the past eight years, Metcalf has been president of HammerHead Trenchless Equipment of Lake Mills, WI, a Charles Machine Works company. A Pella native, Brian has previously held leadership positions at both Vermeer Corporation and Pella Corporation.
"I'm excited to be returning to the Pella area and I am honored to be joining the Ring-O-Matic family," said Metcalf. "Ring-O-Matic has nearly a 60-year history full of unique innovations to meet the needs of customers. The company is well positioned as a privately held company for an expanded role in providing unique customer-driven solutions in trailer- and truck-mounted utility construction vacuum excavators, industrial vacuum excavators, and car wash pit cleaners."
Vacuum excavators are powerful suction machines used to remove material and debris from the surface or below it.
As CEO, Metcalf will direct his attention to developing a sustainable strategic growth plan to position Ring-O-Matic as the preferred supplier of vacuum excavators, as well as its complement of related support products to meet customer requirements at jobsites worldwide. He will also determine how additional resources will focus on creating product offerings to achieve operational excellence and expand the market.
"We are enthusiastic to have Brian on board," said Bob Zylstra, Ring-O-Matic's owner and chairman. "Brian's been in the industry for nearly 25 years. He has significant experience in all aspects of our business and industry. We're fortunate to have his leadership, vision, and experience at Ring-O-Matic as we begin our next chapter."
Companies in this article