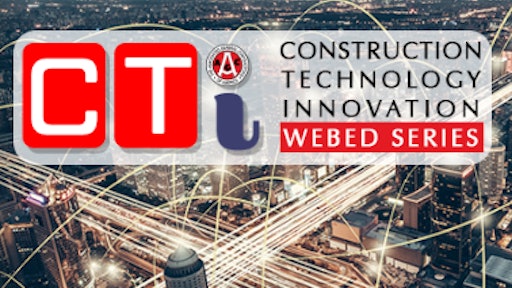 The rise of the Internet of Things (IoT) at the jobsite is enabling unprecedented, real-time data collection and transfer via a network of connected devices.  Existing technologies like mobile devices (phones, tablets) and site cameras as well as emerging technologies like wearables and sensors to name a few, are collecting previously unavailable data more affordably and efficiently than ever before. When combined with advanced data analytics, including artificial intelligence (AI) and machine learning, these existing and frontier technologies can identify new patterns and trends, inefficiencies, and hazards, helping contractors build safer, smarter, and faster than ever.
During this dynamic live webinar, leading solutions providers Triax Technologies and Smartvid.io will dive into the technologies that are here today as well as some of the cutting-edge technologies that are shaping the future of the construction industry.
How have existing devices like mobile phones, site cameras and the new frontier of IoT transformed the jobsite today and where is it going?  What early successes have been achieved in using this data and how can contractors and other industry stakeholders capitalize on it moving forward? And most importantly, how can contractors dive into this new wealth of data to unlock new insights and understandings?
Innovation is more than a buzzword. By championing a mix of practical – and experimental – solutions, embracing data, and working alongside industry partners to make it valuable, contractors can maximize what's happening now and shape what's to come in the future.