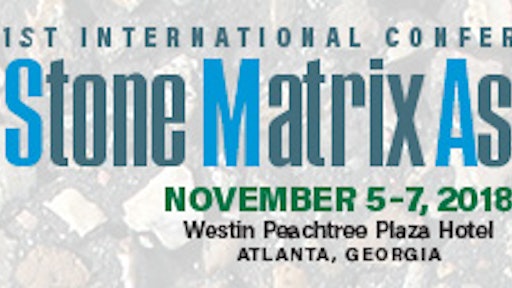 NAPA, in partnership with Asphalt Institute, the Association of Asphalt Paving Technologies, the Rubber Pavements Association, the Transportation Research Board and the US Tire Manufacturers Association present the 1st International Conference on Stone Matrix Asphalt. For the past 50 years, stone-matrix asphalt pavements have delivered high performance under heavy trafficking worldwide, but SMA is regularly used in only a few U.S. states. Join road owners, builders, academics, and innovators from around the world to learn about how to put the latest SMA innovations to use in your road network.
At the 1st International SMA Conference, industry and academic experts will cover wide range of important topics for the asphalt pavement industry, including cutting-edge research, new technologies, and the history of SMA. General Sessions, international panel discussions and breakout sessions will provide you with valuable insights. The format also allows direct interaction with international industry academics and leaders. Click here to see the conference schedule.
Exhibit and sponsorship opportunities available.
Don't wait. To register now and book your space at the 1st International SMA Conference, click here.