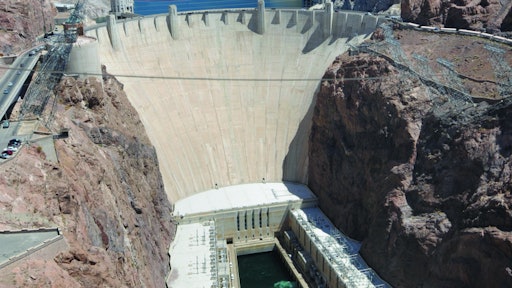 If you find yourself with some free time, consider venturing off the beaten path to some of these off the Strip attractions. Get out and enjoy nature, visit a unique museum, test your driving skills or explore any of the other adventurous options Las Vegas has to offer.
Seventeen miles west of the Las Vegas Strip is Red Rock Canyon. Visitors to Red Rock can enjoy a 13-mile scenic byway drive, more than 30 miles of hiking trails, rock climbing, horseback riding, biking, picnic areas and nature observing. If the stunning views aren't enough keep your eyes peeled, you may catch a glimpse of some of the wildlife that makes Red Rock Canyon home.
The Hoover Dam was built to hold back the Colorado River and has formed Lake Mead, one of the largest man-made lakes. Take a trip over to the Hoover Dam for its guided Hoover Dam Discovery Tour. Tours start every 15 minutes and explore the center and the top of the dam. You can also check out the new Colorado River Bridge that part of the Hoover Dam Bypass.
Only three miles from the Strip, Springs Preserve lets guests experience a desert oasis without going too far. Learn about Las Vegas and the animals and reptiles that call the Vegas desert home at the indoor galleries. The Preserve also features a Sustainability Gallery to educate visitors about using resources wisely. If your intention is to relax rather than learn, the Preserve also features an 8-acre botanical garden, 1.6 miles of walking trials, a Child's Play area and an outdoor amphitheater.
Check out the one-of-a-kind Atomic Testing Museum. Learn about the work conducted at the Nevada Test Site and how it impacts the nation. The 8,000-square-foot exhibit hall includes artifacts from personal collections, the Smithsonian Institution, Lawrence Livermore Laboratory as well as pieces of the Berlin wall and World Trade Centers. Interactive exhibits feature touch screens, motion-sensitive plasma TV presentations, audio interviews and other multi-media.
For those of you looking for something quite a bit different there's the Erotic Heritage Museum. The non-profit organization is dedicated to exploring socio-cultural perspectives that depict human beings' erotic past and present. The museum is utilized as an international resource for education and preservation of human's sexual and erotic heritage.
Do you want to go fast? While this attraction may be located at the Las Vegas Motor Speedway, it definitely gives you the option to get away fast. Visitors can get behind the wheel or ride shotgun in a 600-hp NASCAR style stock car. Drivers must be able to operate a four-speed manual transmission. Choose from over 10 driving experiences basked on skill level.
Always wanted to skydive but afraid of heights? Or maybe you just haven't had the opportunity. Experience the thrill of skydiving without actually jumping out of a plane at the Vegas Indoor Skydiving. The vertical wind tunnel lets you break the bonds of gravity and "fly." Participate in a personalized coaching program or test your skills in a single flight session.
For more information on tours, museums and other Las Vegas attractions, please visit www.VisitLasVegas.com.