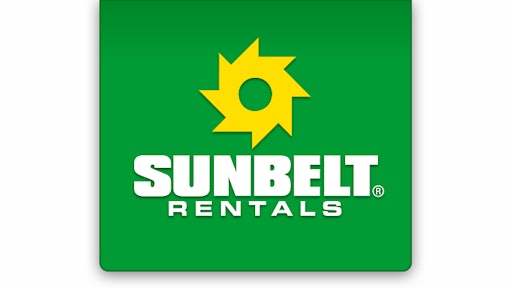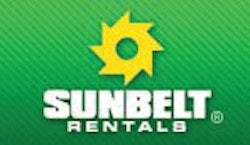 ECM Energy Services Inc. has entered into an Asset Purchase Agreement to sell its equipment rental division to Sunbelt Rentals Industrial Services, LLC. The all-cash transaction is expected to close in September and is subject to a number of customary conditions. The terms of the agreement are confidential.
Kevin Groman, CEO of ECM, said, "Sunbelt Rentals is a stellar company and I am very pleased our successful turnaround of the equipment rental division enabled this transaction. The safety-focused and customer-centric cultures of both companies will pave the way for a smooth integration of ECM's equipment rental operations and employees. Sunbelt is the second largest equipment rental company in the United States, and with its oil and gas services division, it has positioned itself, like ECM, to provide unmatched customer service to the oil and gas sector. In addition, I am excited that this acquisition will enable our customers to grow more rapidly through Sunbelt's existing footprint, fleet and access to capital."
A portion of the proceeds will be used to repay lenders, resulting in a significantly strengthened balance sheet with minimal debt. Post transaction, ECM will focus exclusively on its water and traffic logistics division and continue to provide excellent service to customers in the Marcellus and Utica basins.
"Our strengthened balance sheet positions our water logistics team to drive growth, increase profitability and deliver value to our shareholders. As part of our continuing effort to increase efficiencies and reposition the company, I will lead the transition of all corporate functions to Williamsport, PA and close our Scottsdale facility, which we expect to complete by year-end. I am very pleased we have optimized our assets for our customers, employees, vendors and shareholders," concluded Groman.
Following the transition, ECM and its approximate 150 employees in West Virginia, Ohio and Pennsylvania, will be led by Harry Wahl, who is a founder and the main driver of the water and logistics division. Mr. Wahl said, "I am proud to lead this team, and will continue to focus on safety and providing excellent customer service. I would also like to thank our tremendous equipment rental employees and our Scottsdale employees who helped to position the company for this successful outcome."
As a result of this transaction, ECM has filed an application today with the Securities and Exchange Commission for the withdrawal of the Registration Statement originally filed on March 31, 2014 (Registration No. 333-194897).
About ECM
ECM Energy Services, Inc. is an energy services company focused on natural gas and oil field equipment rentals, water logistics and pilot car services within the United States. ECM targets underserved markets across the country and delivers 24/7 customer service via its six facilities located in some of the most prolific oil and natural gas shale areas in the United States, including the Utica shale and Marcellus shale, in Ohio, Pennsylvania, and West Virginia; the Mississippian Lime formation in northern Oklahoma and southern Kansas; the Eagle Ford shale in south Texas, and the Permian shale basin in New Mexico and North West Texas. The company specializes in the deployment of above the hole rental equipment used by  natural gas and oil drilling operations. Its water hauling logistics services primarily consists of transporting fresh, treated, produced/flowback and disposal water for the onshore oil and gas fracturing shale energy markets in Ohio, West Virginia and Pennsylvania. The company provides traffic control services throughout Pennsylvania, Ohio and West Virginia.
- See more at: http://globenewswire.com/news-release/2014/09/08/664308/10097489/en/ECM-Energy-Services-Inc-Signs-Asset-Purchase-Agreement-With-Sunbelt-Rentals-for-Equipment-Rental-Division.html#sthash.VA1Xiq3Q.dpuf