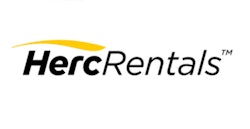 Hertz Equipment Rental Company (HERC), a wholly owned subsidiary of The Hertz Corporation, has launched a new heavy industrial equipment rental facility in Joplin, MO. The HERC Joplin branch serves the construction and commercial markets in the Four State area, the region where the states of Missouri, Kansas, Oklahoma and Arkansas meet.
"Hertz Equipment Rental set up temporary facilities in Joplin two years ago as an extension of our Springfield, MO operations to support the city's ongoing redevelopment efforts following the devastating tornado ofMay 2011," said Brian MacDonald, interim chief executive officer of Hertz. "We have provided the rental of heavy industrial equipment to assist with the rebuilding of many business facilities and houses."
"We are honored to open a permanent location in Joplin to continue serving the community's rebuilding initiatives as well as provide support to the surrounding areas in Oklahoma, Kansas and Arkansas," MacDonald added. "The new Joplin branch also joins a network of neighboring Hertz Equipment Rental operations including Springfield, Missouri and Springdale, Arkansas."
The HERC Joplin location provides a wide range of industrial and commercial fleet for rent or sale including aerial, compaction and paving, earth moving, heaters, power generators, forklifts and other material handling equipment and safety supplies.
Hertz equipment is purchased from the industry's leading manufacturers and is available for daily, weekly, monthly and long-term rentals. There are also rent-to-own and rental purchase option plans available for the new and used equipment for sale.