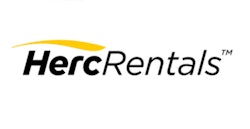 Hertz Global Holdings Inc. announced that its Hertz Equipment Rental Corporation ("HERC") subsidiary has named equipment rental industry veteran Bruce Dressel as chief operating officer (COO) of HERC. Dressel, who will report to Larry Silber, HERC president and CEO, is a key addition to HERC's senior management team as it prepares to be separated from Hertz as a stand-alone company. 
"We are pleased to welcome Bruce to the HERC senior leadership team," said Silber. "Bruce has proven experience growing businesses in the equipment rental industry. He's a catalyst for growth, and I am confident that his experience and leadership, together with our existing team, will help us realize our growth strategy as well as drive financial performance."
As COO of HERC, Dressel will focus on leading the sales and operations teams and driving growth in North America. He brings with him deep experience in the equipment rental industry and has more than 30 years in leadership and senior management roles. As president and CEO of Sunbelt Rentals, he grew the company from 24 to 195 locations during his tenure there. Following Sunbelt, Dressel was chief sales officer for ADS, a provider of industry-leading equipment and logistics support solutions to the Department of Defense and federal agencies. Since 2013, Dressel has been consulting within the equipment rental industry.
"I'm very pleased to join HERC," Dressel said.  "I look forward to working with the team to build a great future for the organization."