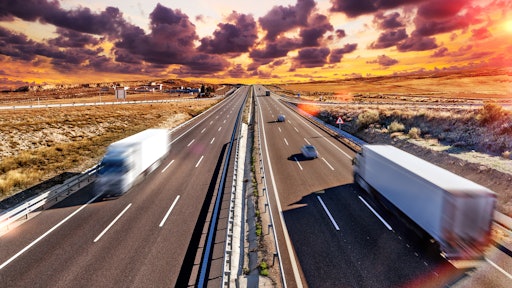 Adobe Stock/carloscastilla
Infrastructure is set to be a focal point for the Biden Administration, and his incoming Transportation Department is expected to commit heavily to repairing the nation's failing public transport systems. The President-elect has laid out a 10-year, $1.3 trillion plan to rebuild America's infrastructure and reshape the energy sources and technologies that power it. Along with another infrastructure and clean energy proposal, the Biden team has provided a comprehensive glimpse into what to expect after January 20.
Former South Bend, IN Mayor Pete Buttigieg has been tapped by President-Elect Biden to lead the Transportation Department and if he is confirmed will head to Washington to take responsibility for nearly 55,000 employees, an $87 billion budget and more than a dozen administrations, overseeing the nation's airspace, highway system, pipeline safety and much more.
Sources are leery of Buttigieg as Secretary of Transportation given his thin resume on the topic. As South Bend mayor, Buttigieg was chief executive of a city with a population of just over 100,000, with a relatively small transportation footprint. South Bend Transpo, the local transit agency, has a fleet of 60 buses and has seen sinking ridership in the last few years. There's an international airport near South Bend, but it's run by the county.
His transportation expertise pales in comparison to other candidates passed over for the job, like David Kim, John Porcari or Sarah Feinberg, all of whom have years of transportation experience both at DOT and elsewhere, and are also savvy Beltway operators.
But that lack of experience did not stop Buttigieg from making grand plans on the campaign trail in 2020. He was one of the first presidential primary candidates to put out an infrastructure plan, a detailed proposal which touted a vehicle miles traveled fee and road safety — subjects usually reserved for policy wonks. He proposed investing $1 trillion in infrastructure as a part of his "Building for a 21st Century Infrastructure Plan." His proposal was one of few to actively discuss specific transportation funding challenges such as Highway Trust Fund (HTF) solvency. It proposed injecting $165 billion into the HTF to maintain solvency through 2029, with the new revenue mainly derived from rolling back corporate tax cuts and related policy changes.
Positive Industry Response
The industry has expressed their excitement in the potential candidate with associations quick to offer their support.
"Mayor Buttigieg has seen firsthand how transportation improvements can benefit communities and the infrastructure challenges the nation continues to face," said ARTBA President & CEO Dave Bauer. "We are eager to work with him to build the broad-based support necessary for a long-term federal transportation investment program that benefits all Americans."
Association of Equipment Manufacturers (AEM) president Dennis Slater issued the following statement on the announcement that President-elect Joe Biden has nominated Pete Buttigieg to serve as Secretary of Transportation:
"The Association of Equipment Manufacturers congratulates Pete Buttigieg on his nomination to serve as the next Secretary of Transportation. From dozers to pavers, to excavators and cranes, the 2.8 million men and women of the equipment manufacturing industry build the equipment necessary to maintain and modernize our nation's transportation infrastructure. Building back better is what our industry does day in and day out, and equipment manufacturers stand ready to work with Mr. Buttigieg and the Biden administration to build a modern, resilient, and sustainable infrastructure. "Earlier this year, Mr. Buttigieg participated in a presidential candidate forum on infrastructure co-hosted by AEM. Mr. Buttigieg outlined an ambitious plan for working with states, cities, and local government to cut the backlog of road repairs in half, repair half of the nation's structurally deficient bridges, revitalize the shrinking Highway Trust Fund, and create six million new family-sustaining jobs. AEM looks forward to continuing the dialogue with Mr. Buttigieg on how to advance our shared vision for a 21st century infrastructure."
The American Association of State Highway and Transportation Officials also congratulated Pete Buttigieg on his nomination to be U.S. Secretary of Transportation.
"As the former Mayor of South Bend, Indiana, Buttigieg understands the vital role that transportation plays in people's lives," said Jim Tymon, AASHTO's executive director. "AASHTO's membership –the hardworking public servants at every state department of transportation in the country – are appreciative of the Secretary-designee's call for robust investment in our multimodal transportation system and his commitment to improving transportation safety. We look forward to working with him and the administration of President-elect Joe Biden to deliver an integrated, efficient, and innovative national transportation system."
President-elect Biden still needs to formally announce Buttigieg's selection and send his nomination to the U.S. Senate once the new Congress is seated next month. The Commerce, Science and Transportation Committee will likely conduct a hearing with Buttigieg before voting whether to recommend his nomination to the full Senate. In recent administrations, nominees for transportation secretary have been confirmed and taken office within a few days of the presidential inauguration.
Among other important tasks, the next U.S. DOT secretary will need to work with state departments of transportation struggling with gas tax and other revenue declines created by the COVID-19 pandemic. Congress also faces a Sept. 30, 2021, deadline on the extension of the surface transportation law.
Stay tuned to ForConstructionPros.com for more on this developing story.