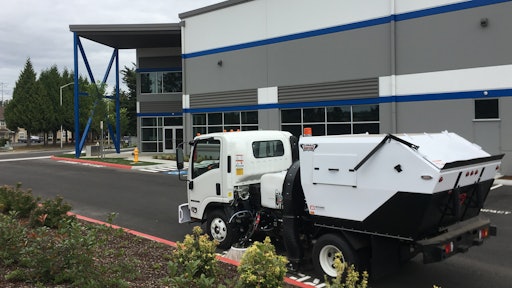 With strong increases in jobs, wages, and output, small businesses deserve much of the credit for America's economic growth in 2018. Small business productivity accounts for over half our nation's private gross domestic product (GDP), so it's no wonder the government is interested in keeping this sector strong.
Every year, the IRS updates policies pertaining to the taxation of small businesses. Anyone in the small business sector knows that taxation can be one of your highest costs. Here we outline one significant tax incentive, the IRS Section 179 deduction under the new Tax Cuts and Jobs Act, and explain how it can benefit your business.
What Is Section 179?
The Section 179 tax code has existed for many years, but since the 2008 financial crash, a number of federal stimulus initiatives have expanded it, making the code more accessible and beneficial to small businesses.
Essentially, Section 179 encourages small businesses to invest their profits in equipment purchases to grow the economy. It is a tax write-off which accelerates asset depreciation on new equipment, reducing business' taxable income for the year of the purchase. Depreciations reduce your amount of business income subject to taxation. The higher your depreciations, the more money you keep in your pocket.
Normally, assets must depreciate over several years, according to write-off schedules set by the IRS. However, through Section 179, businesses can deduct the full purchase price of qualifying equipment or vehicles. Qualifying vehicles must exceed 6,000 pounds, be used at least 50% of the time for business purposes, and be put into service the same year they are purchased. Your business must also purchase, lease, or finance less than $2,000,000 annually in order to qualify for this benefit.
How Can It Help My Business?
How can Section 179 help you pay less in taxes? Let's look at an example: According to current IRS policy, computers have a depreciable life of 5 years. Normally if you purchase a $10,000 computer, you can only write off $2,000/year, leaving your business subject to taxation for the remaining value and diluting the benefit of the deduction.
However, using the Section 179 tax code, the entire purchase price of a piece of equipment is written off the year it is bought and put into service. Obviously the more expensive the equipment the more expensive the taxation over time, and thus the more beneficial the one-time write off. If you were to purchase a new sweeper for your fleet for $90,000, you will save thousands in taxes that would normally be lost to depreciation over the life of a write-off schedule. Being able to write the entire truck off at once frees up money for more purchases, boosts the economy, and keeps your business competitive.
There are a few limitations to this benefit to keep in mind. Section 179 cannot be used to drive business income to a negative number, only to 0. Additionally, applying Section 179 to a piece of equipment reduces the cost basis of that asset to zero. So if you were ever to sell it, you would have to pay taxes on any money you earn from it. Thus, Section 179 best applies to high quality equipment which you plan on keeping for a long time.
New Updates to the Law
The Tax Cuts and Jobs Act was signed on December 22, 2017, and it changed some of the laws governing Section 179. Previously the deduction cap for new equipment was $500,000, but this has doubled to $1 million for vehicles placed into service in 2018.
The update also expands opportunities for deductions related to "qualified improvements to property." These include interior building improvements which occurred after the original date the property went into service. There are a few exclusions, among them elevators and escalators, building enlargement, and structural alterations. But if you made (or plan to make) any improvements to your property, such as remodels or updates to offices or the warehouses where you store your sweepers, you should research these new codes and consult your tax expert before the year ends.
Article by Erin Moore, graduate instructor and business writer, based this article for NiteHawk Sweeper on "New rules and limitations for depreciation and expensing under the Tax Cuts and Jobs Act," (April 9, 2018.) Internal Revenue Service. For more information on how to reduce your tax liability when purchasing new equipment contact NiteHawk Sweeper at 1-800-448-9364 or www.NiteHawkSweepers.com.