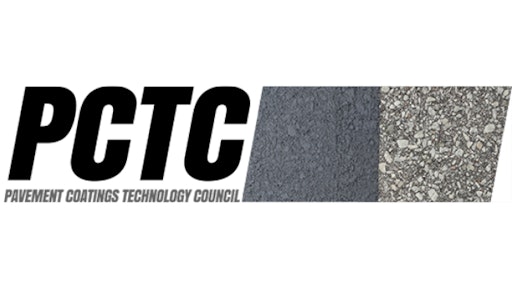 Pavement maintenance professionals face their own unique set of business challenges within the industry. Between completing sealcoating projects, managing team members, keeping up with pavement coating legislation, and growing new business leads, many contractors have become accustomed to the balancing act that's often required of the job. For those looking to connect with a larger network of professionals to gain access to tips, tricks and resources, the Pavement Coatings Technology Council (PCTC) should not be overlooked. As the primary professional association for sealcoaters, we are dedicated to advancing and improving all aspects of the industry and providing resources that empower contractors to do the same. Discover just a few ways contractors can tap into PCTC resources to promote their overall business growth and longevity. 
A "Go-to" for Best Practices. Contractors understand the importance of best management practices (BMP) when applying sealcoating, and PCTC is constantly working toward making BMPs easily accessible to all professionals within the field. By frequently posting application tips and safety reminders online and sharing expertise in industry publications, the council stays committed to making guidelines available across all channels. Contractors who understand and follow PCTC's recommendations during the application process can help ensure the integrity of any project and the wellbeing of each employee.
An Advocate to Educate Lawmakers. Sealcoating bans are sometimes proposed at the local level because of misunderstandings surrounding the safety of sealcoating. This type of legislation, often based on flawed science, does not take into account the long history of safe use in the pavement maintenance industry, and can negatively impact contractors and their businesses. Professionals who live in cities where legislation is being proposed are encouraged to contact PCTC. The council will assist in advocating for contractors and educating lawmakers on sealcoating's ability to save natural resources and increase long-term sustainably by extending the useful life of asphalt surfaces. PCTC also provides templates, handouts and talking points that empower pavement maintenance professionals to conduct government outreach on the Be Informed. Seal Success. page of its web site.
A Resource for Customer Education and Lead Conversion. Contractors and business owners can convert leads into sales by using resources that enhance customer communication on common topics. The education portal on PCTC's website includes downloadable infographics explaining topics like the benefits of sealcoating, common misconceptions, and cost comparisons. These tools can be referenced when explaining pavement maintenance to potential customers or can be left as a handout for prospects hoping to learn more about contractor services.
Contractors interested in taking advantage of PCTC's resources should visit the council's web site, "like" PCTC's Facebook page or connect with the organization on LinkedIn.