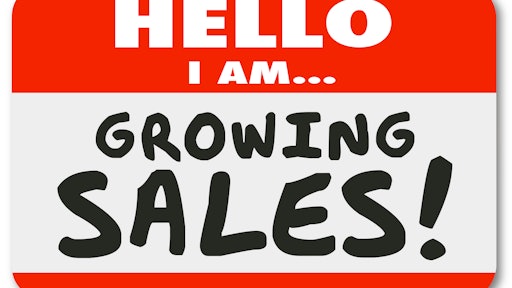 Adobe Photoshop | iQoncept - stock.adobe.com
If you can sell $3 million in asphalt projects working 35 hours a week, why don't you just sell $5 million in 50 hours? This was the question I asked a top salesperson that I coach. His answer in a minute...
This article is not about how to sell. That is a course, a book and career full of experiences. The focus in this article is on why some salespeople are more successful than others. 
Do you ever wonder why some salespeople struggle to get to $1 million in annual sales while others continually set new milestones for themselves? 
Here is a comparison you might find interesting. Would you go to a surgeon who never went to medical school? Of course not, because you can't be a surgeon without many years of college, internship and residency and fellowship. Yet, you can call yourself a salesperson without any formal training. Does that mean you are one?
The good news is that there is an abundance of formal and self-guided information to acquire sales knowledge. However even if you immerse yourself in assimilating this information it doesn't guarantee sales success. 
Back to the beginning of the story...
Characteristics of Successful Salespeople
The person I am conversing with, we will call him Mike, is a true salesperson. He isn't just an estimator sending out many estimates and winning a small percentage of contracts based on low price. Anyone can do that, and it is not the way to grow prosperous companies.
Here are five specific things Mike focuses on:
He has set some very specific goals and is passionate about achieving them

He is a master of time management and is laser focused. That's why he can get so much done in a fraction of the time it takes other salespeople.
He builds relationships, which means he has a significant amount of repeat work
He goes after the types of projects at which his company excels
He has an insatiable and passionate desire to always do better
Mike has made a good income in sales. He could probably double his earnings if he worked the additional 20 hours I asked him about. But during our very frank coaching, Mike explains he has seen the greed of salespeople when they have a cut-throat desire to make money.
He also points out that he worked those 50-60 hours a week in the beginning of his career to get to where he is today. (It is also notable what he defines as work. For Mike, going to a networking event early in the morning or accompanying a client to a hockey game is not work to him. It is fun!)
Goal-setting, CRM, and a Laser Focus
When I began coaching Mike, setting goals and refining them is the first thing we worked on in creating his success path. It became clear during our coaching sessions that he would achieve his goals and continue to set new ones. Many people set goals on their own and leave it at that. Those who want to achieve more, who want to be as successful as they can be, invite others to help them analyze and review their goals. Getting feedback from your inner circle gives you perspectives from others that know you, enabling you to better calibrate and focus your goals.
The beginning of the season is the perfect time to do goal setting or refine the ones you already have. So, if you haven't already, let's get you started on creating your 2020 goals.
Truthfully, I envy Mike on his time management and focus skills. Underneath his favorite ball cap, he sits at his desk and focuses on his most important tasks. Mike uses a Customer Relationship Management (CRM) system as his core technology. While some salespeople resist CRMs with stale thinking that the company is keeping tabs on them, he understands that this tool is better than a full-time assistant. 
His CRM system and question-based selling techniques help him operate with less emotion. We have prepared a meticulous set of questions that match each step of the sales process.
This is just a sample of what Mike's laser focus looks like, enabling him to get an amazing amount of work done in a day:
He is in complete control of every sales decision, including what he will quote and how he will get the quote to a "yes" decision
He avoids the traps of low-probability projects and of winning just to say he won!
He plans each stop using aerial maps and pre-job planning data and sets appointments with decision-makers before and during lunch
He delivers proposals in person (while most salespeople email most of their proposals), and he gets commitments from buyers
He devotes most afternoons to preparing proposals, returning phone calls, and making phone calls setting up appointments for the rest of the week. 
There was a time earlier in Mike's career when he chased work that was not in the company's wheelhouse. It created tension and resulted in unprofitable jobs. It meant he was spending so much time trying to solve issues in the field that it drastically affected his relationship with the owner and his sales numbers suffered. They both realized this and quickly agreed to concentrate on projects that were a good for both.
Do You Want the Low-bid Buyer?
When Mike and I discussed a few years ago what types of buyers there are and what is important to them, we narrowed the market down to some simple distinctions, one of which is that some purchasers buy on low price. Mike understands that he needs some of these projects but makes sure this group never exceeds more than 50% of his total business.
Instead, Mike spends much of his time cultivating relationships with the other kind of buyer, the prospects that want value with his knowledge and trust, hence higher margins and greater customer loyalty. It certainly helps that the company he works for does quality work and has a great reputation. This means he has a product in which he can be confident.
I want to share a little secret. Mike is a guy you would like to spend time with. He is versatile and interesting in conversation. Candidly, we worked hard on the concept of, "Would I buy from you?" For most people this is a resounding "Yes!" Mike is a likable person, and this translates that some of his customers are his friends, too!
One last thing that separates Mike from others. He is always learning about the technical aspects of asphalt and concrete as well as studying sales and why people buy. Part of our 2020 learning plan is to understand what Millennials and Gen Z people look for when selecting a contractor. I guarantee we will interview many of them and role play extensively. Of course, there's much more that defines his success, but I wanted to give you a glimpse of one of the elite salespeople in your industry.