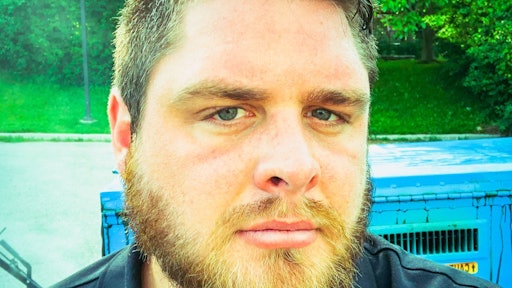 With an optimistic eye on the future, registration recently opened for the National Pavement Expo (NPE) and Conference, scheduled for January 20-23, 2021 at the Music City Center in Nashville, TN. Acknowledging that nothing is certain in the midst of the global pandemic, show organizers implemented the "Register With Confidence" initiative that ensures any money spent on registration can be easily refunded.
"All attendee registration fees for expo and conference passes are fully refundable if cancelled by December 20," explains Russ Turner, associate show director, NPE. "If you book your hotel room through our trusted partner, Eventsphere, there is no deposit due. Reservations can be cancelled up to 14 days before your arrival date without penalties."
Turner assures prospective attendees that with the ongoing coronavirus (COVID-19) outbreak and its potential effects, it is NPE's and Emerald's top priority to keep the community safe and informed. With that in mind, the NPE team is monitoring the situation daily and following guidelines set forth by federal and local health agencies.
"We are in close communication with local Nashville authorities," Turner adds. "In addition, we are implementing control measure and best practices recommended by the CDC and local health officials around the show and on-site, as well as working with other Emerald show teams for best practices. Our focus is to keep attendees, exhibitors, and the pavement maintenance industry updated regularly."
One facet of the show that remains certain is the quality of the content. In spite of an extremely difficult year, the pavement industry will no doubt be yearning for a chance to hit the ground running and set the stage for a productive 2021. Reasons to register remain numerous, because NPE is still the show that consistently brings vendors and contractors together. These people make their living from asphalt and concrete paving, sealcoating, striping, sweeping, crack repair, pavement repair, and snow removal—and at NPE they are all under one (socially distanced) roof.
The opportunity to find a new business direction in the conference portion of the show is as strong as ever. For example, if you've developed a consistent slice of the market in some of the traditional areas such as parking lots, why not branch out into categories with fewer competitors?
First-time presenter Austen Lowis has been avidly pursuing just such a category in the form of tennis court resurfacing and repair. The presentation on day one (Jan. 20) is officially titled Tennis Court Assessment, Resurfacing and Repair, and it takes place from 1:00 p.m. – 2:30 p.m.
The tennis court angle is a potentially profitable niche, and it is usually ripe for the picking based on the limited number of competitors. "There are two or three companies in the whole state of Michigan that do tennis court resurfacing and repair on a regular basis," says Lowis, territory sales manager at GemSeal, Auburn Hills, Michigan. "Compare that to the huge amount of seal coat companies in metro Detroit that do asphalts, driveways, and parking lots."
Repeat business is common since roughly every two or three years, cracks emerge. Cheaper crack repairs may even occur every year. "Total resurfacing, in general, is about every 7 to 10 years," says the 34-year-old Lowis. "In my presentation, I'm going to through installing the base and the asphalt, what kind of grade should be used, and what direction the court should face. I'll cover colors, repair work, striping, and also touch on pickle ball and basketball courts. We'll go from start to finish—from paving, striping, and setting up the net posts."
Is it an "easy jump" from parking lots to tennis courts? Not necessarily, but that means potential competitors can't simply dabble and expect to succeed in the tennis court business. "Tennis courts take training," Lowis says. "You can brush sealer onto a driveway or a parking lot. You can also spray it, but you can't spray tennis court material, because there's fiberglass and a lot more chemicals that won't look right. There is a jump. You must be meticulous. The price difference can be ten-fold when compared to what it would cost to seal coat a parking lot."
Also on day one, return presenter Matt Ward will convene a three-hour session (9:00 a.m. – noon) called Video Marketing: How to Stand Out in the Virtual Crowd. As a professional speaker and word-of-mouth referral consultant, Ward will detail ways to overcome the biggest hurdles to effective marketing.
"One of the biggest challenges in marketing as a whole is that companies don't make it personal enough," says Ward, owner of Boston-based Breakthrough Champion. "We think that buyers buy from companies, and they don't. Buyers, people who make decisions, buy from people. It's those relationships that are the capital behind why somebody might buy."  
Ward will show attendees how to use video marketing to establish deeper, more personalized relationships. "That's the goal of what we're trying to achieve," he says. "I try to show people that it doesn't take a lot of time to do these things, and there are really simple hacks that you can do that make your clients, your contacts, your buyers, and your referral partners happy that they know you and happy to refer you."
These days, paving professionals use e-mail, smart phone devices, and tablets/iPads when doing estimating out on the project site. They have technical skills, but too many think video marketing is too difficult. "Remember when we're talking about video marketing, we're not talking about creating Youtube channels," Ward explains. "While that is possible, we're really just talking about sending a video via e-mail after a conversation saying, 'Hey thanks for the time.' You can do that on your phone as a text message.  You don't need a tool."
 "For those who are looking to see products on the show floor, as well as attend sessions from Ward, Lowis, and others, now is the time to register," adds Russ Turner. "Registration rates are considerably lower now than day-of-the-show rates, and our register with confidence program assures that your money is easily refundable under the stated parameters. I look forward to seeing you in Nashville."