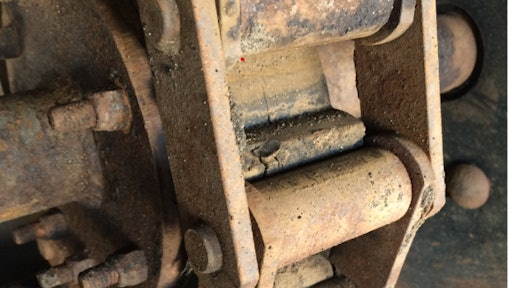 Routine and preventive maintenance are necessary tools that proactively help keep your equipment up and running.
Preventive maintenance involves the systematic inspection of equipment where potential problems are detected and corrected to prevent equipment failure before it happens. In practice, a preventive maintenance schedule may include but not limit things such as cleaning, lubrication, oil and filter changes, adjustments, repairs, inspecting and replacing parts, and partial or complete overhauls that may be regularly scheduled.
Preventive maintenance offers companies a number of important benefits as:
Prolonged equipment life
Less unplanned downtime caused by equipment failure
Less unnecessary maintenance and inspections
Improved reliability of equipment
Fewer expensive repairs caused by unexpected equipment failure that must be fixed quickly
Even though routine and preventive maintenance is so important, street sweepers often go through intense and grueling work schedules which do not allow a lot of time to conduct detailed inspections and repairs in between shifts. At this point it is necessary to take the equipment out of service during the off season or during a slow work time to conduct the necessary maintenance.
The sweeper components that will have to be repaired or replaced will consist of:
Regenerative Air Sweepers
Replace the sweeping head flaps. Even though the head flaps may need to be replaced more often than during the offseason maintenance, it is necessary to thoroughly inspect and replace side plates or skids that may have been bent or damaged.
Replace a worn-out fan. The fan creates the vacuum needed to pick up the debris. A worn-out fan will not produce the needed vacuum, while at the same time will create a bad vibration that will damage other parts in the fan drive assembly. At the same time, it will be cost-effective and smart to replace any parts on the drive line that show signs of wear, as well as the fan housing liner.
Water system repairs. The water system is the most important part of a regenerative air sweeper when it comes to preventing fan wear. Lack of water suppression will result in premature wear of the fan, fan housing and components vital to the air flow. The water suppression system needs to be working flawlessly at all times, so repairing or replacing any worn or failed components is essential. It will also be extremely important to winterize the system if the sweepers are stored outside during the winter months. That of course will prevent damage to the system components due to freezing temperatures.
Mechanical Sweepers
Replace conveyor belt and rollers. Sweeping construction and millings will stretch the conveyor belt and wear out the rollers if there are no consistent adjustments. There is also the case of the belt being damaged due to large or awkward debris pick up. It is necessary to replace the damaged parts and have the conveyor working properly.
Adjust or replace conveyor chains and sprockets. Picking up millings day in day out will take a toll on the conveyor chains and sprockets often damaging both. Adjustments are necessary; however, it will require replacing the components before they come apart.
Repair or replace main broom side plates. The main broom side plates are the guides that direct the debris into the conveyor housing during the sweeping process. Of course, during sweeping and turning or going in and out of the milling cuts they bent and deform causing trailing. Replacement would be the best way to restore performance.
Replace or repair the curb brooms. The curb broom on the regenerative air as well as the mechanical sweepers, is a multi-motion assembly and a very important part of the sweeping process. The constant use and sweeping adjustments wears out components vital to the daily operations. It is important to replace bushings, ball joints or any parts that may seem bent or damaged.
Service the hydraulic system. The hydraulic system should always be maintained according to the factory schedules. It is however very important to watch for contamination during between oil changes as that can occur during heavy work schedules. Always check and replace valve coils or plugs that have been corroded and apply dielectric grease to prevent corrosion during the winter months.
Costas Cordonis, warranty and training administrator for Schwarze Industries Inc., will present "Sweeper Performance: Guidelines to Productivity and Profits" at National Pavement Expo, Jan. 20-22 in Nashville. He can be reached at ccordonis@schwarze.com. For details on NPE visit www.nationalpavementexpo.com.