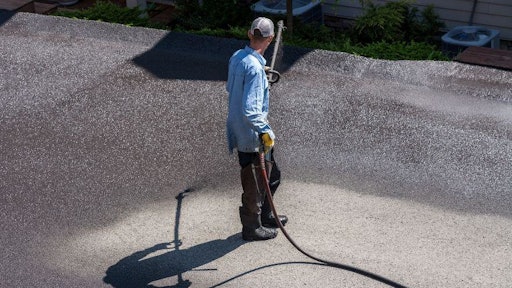 In the pavement maintenance industry, the use of coal-tar sealer is vast. These materials are safe and provide the best benefit to end users. Still, environmentalists have been trying for years to ban the use of these sealers.
In the state of Maryland, the legislature is attempting to pass a bill that will ban ALL coal tar and LP based sealers in the entire state. These sealers made up 85% of all sealer applied to parking lots and driveways in Maryland between 2019-2020. The ban would include:
SealMaster LP Sealer
Neyra Force
SealMaster Coal Tar
Neyra Tarconite
The bill has now passed the Maryland House. The next step is consideration by the Senate.
"PCTC has been working in conjunction with the SealMaster franchisee in Maryland – Tom Decker. The bill is an existential threat to Mr. Decker's business and everyone involved in the sealcoat business in Maryland," Anne LeHuray PCTC advisor says. "If you have colleagues/customers/supporters in Maryland, please ask them to contact members of the Committee asking them to oppose the sealant ban. If you are NOT in Maryland, you can still call and/or email your opposition."
The Maryland pavement maintenance industry is also asking our vast network of contractors to sign a petition to show lawmakers how many jobs this ban will eliminate and the devastating impact it will have on the economy. 
The fact remains, sealcoating with these products offers the very best protection and preservation, but local elected officials are wasting taxpayer dollars to enact bans on these safe products. Coal tar pavement sealer has been safely manufactured and applied on asphalt parking lots for over 50 years.
It's up to the industry as the constituents, to educate our elected officials on the impact this will have on small businesses that complete pavement maintenance services and the sealcoating industry as a whole.