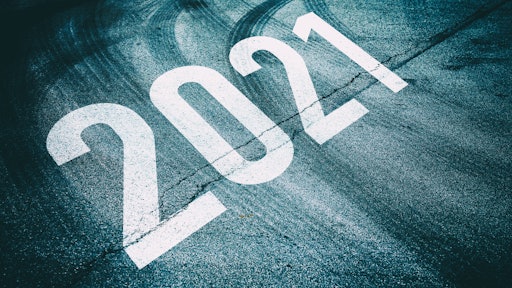 Adobe Stock/robsonphoto
Much like the rest of the world, members of the Pavement Coatings Technology Council (PCTC) are excited to see 2020 in the proverbial rear-view mirror. The challenges faced by our members varied and while some fared better than others, the general consensus is that we're collectively looking forward to new opportunities on the horizon. The thought of unforeseen challenges such as raw material availability, customers "sitting" on money and the almost complete removal of commercial traffic will not be missed in tomorrow's version of our normal.
"Certainly early on in the pandemic I think a lot of people and organizations were scrambling to see if they were considered to be an "essential" businesses and whether or not they were going to be able to work," says Brett Johnston, director of sales for Koppers. "We saw some purchases early on that may have been out of the concern over the availability or raw material (due to the pandemic)."
Fortunately for Johnston and his team, Koppers operated as an essential business so there was never any real disruption to their operations due to the pandemic. For other companies, particularly for those that work directly within the commercial space, progress may come at a slower pace.
"Our region saw sealer sales rather flat and lower than normal," states Rob Vance, owner of Vance Brothers, Inc., an asphalt construction and pavement company located in Kansas City, MO.  "I believe a lot of this was due to people sitting on money and lower visits to commercial outlets due to shut downs and remote working."
The real concern, according to Vance is the slower pace of return that could lie ahead -  "We're hopeful things continue to pick up but commercial work will continue to be affected due to lower commercial building use, at least for a while."
While there are no guarantees for what tomorrow's landscape will look like, PCTC members are hopeful our employees are back in full swing with their teams sooner than later.