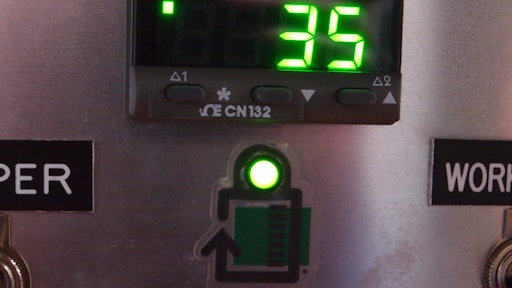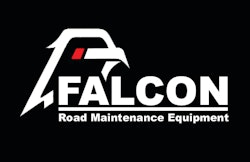 Falcon Asphalt Repair Equipment announced their Voltage Indicator and Protector (VIP) technology is now patented. The technology uses an indicator light to help prevent burner damage from low battery voltage.  
Running a 12-volt diesel burner below the required voltage results in no-starts, dirty CAD cells, increased fuel consumption and burner component damage. Falcon's now-patented VIP technology automatically prevents the burner from operating below the burner manufacturer's required voltage. 
A green indicator light, located inside the electrical enclosure, alerts the operator to whether or not the battery is sufficiently charged. If the light is on, the battery is charged and the burner(s) will start. If the light is off, the battery isn't charged and the burner(s) will not start. 
"We are excited about this now-patented feature on all Falcon machines," says Ric Simon, executive vice president of Sales and Marketing, Falcon Asphalt Repair Equipment. "Our customers know at a glance if their batteries are charged and the machine is ready to go. Protecting the burner system in the event the batteries are low is a game-changer for our industry. Another innovative 'first' for Falcon!"
All new diesel Falcon machines will include VIP technology as a standard feature. It can also be easily installed as an after-market option. 
For more information on the patented Falcon VIP Technology, please visit www.falconrme.com.