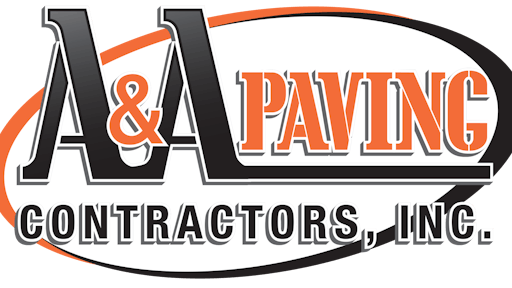 Three years ago, when Todd Eichholz joined Bob Olson as co-owner of A & A Paving Contractors, the two men envisioned utilizing state-of-the-art technology and cutting-edge management concepts to reenergize a 55-year-old company and assure its stability and long-term success.
That A & A Paving Contractors, Roselle, IL, has been named Pavement's 2017 Contractor of the Year is simply a byproduct of the transformation A & A Paving has undergone. A & A's management team recognized changes had to be made, determined what changes to make, then made them with an eye on what was available and what could be done quickly.
"Our team says that we are like a 'brand new 55-year-old paving company'," Eichholz says.
A & A Paving employs 23 people doing paving, sealcoating, striping and pavement repair, all in-house. With nine people in the office, A & A relies on a nine-person paving crew and a five-person sealcoating and striping crew to complete 250 jobs a year (80% paving, 20% sealcoating), all of them for commercial, industrial, and multi-family property customers. While under Olson the company achieved double-digit growth each year, in the last three years growth has averaged 132% growth and total revenue has more than doubled.
"All the things we've done over the last three years have put us in a different category than we were in before," Eichholz says. "We're now playing in a different league than we used to. We're able to pursue -- and land -- different types of properties, larger properties, different and larger clients. That means larger parking lots, which means larger tonnage and that's really fun."
A Partnership is Formed
Eichholz, owner of a commercial property management company, used A & A Paving as his contractor of choice. Eichholz began looking for another business opportunity to invest in while Olson was looking for a partner and an exit strategy. Olson's thoughts ran to Eichholz, a great friend and fellow business person whom he felt would make a great business partner.
"When he gave me the opportunity I jumped at it," Eichholz says.
And despite their age difference – Olson is 75 and Eichholz is 35 – it was clear the two had the same vision for the company. "We've been on the same page every step of the way." says Eichholz.
And that was essential to their partnership, their plan – and their success.
"I knew we were going to take this company and shake it pretty hard and change things up, and we wouldn't be able to do that if we didn't get along. There's just no way," Eichholz says. "We each have different strengths and those strengths complement each other and it works very well."
Once they were partners and decided to get things shakin' they did ... nothing.
"The first couple of months we just stepped back to see how things were being done," Eichholz says.
They looked at the entire company, documenting and analyzing everything from marketing and bidding to job costing and field operations.
"We were looking at the business as a whole and in its smaller pieces," Eichholz says. "We knew there had to be a better way to operate and we just had to figure out what that better way is. Then we had to figure out how to get the company there."
Eichholz says that when they started making changes they decided to make many changes as quickly as possible – changes that were relatively easy to make, which meant not necessarily making the "best" change.
"We recognized that what we did at the start might not be the 'best' change, but we decided it was more important to get started and get our feet wet than to spend a lot of time figuring out the perfect change to make. So we looked at what we could adopt easily," Eichholz says. "We figured then we can tinker here and there and improve on everything we've done. It drove us crazy at first because we were trying to do so much so fast."
Updating Technology Streamlines Operation
Olson says updating the technology came first. Even something as basic as the copy machine, which could only copy in black and white, was upgraded to a machine that can scan and copy in color.
But the most significant technological upgrade was in the work flow process where everything from estimating to bidding and job costing was done on sheets of yellow paper, which were then given to a secretary, who would hand-enter everything into the computer.
"Our efficiency was bogged down, and we knew we had to change that to streamline our operation," Eichholz says.
Eichholz introduced newer technology techniques and Olson revamped the bidding process with a new seven-tab Excel document that combines estimating, job costing and pricing. "Everything that was done by hand and hand-entered can now be done in one place," Eichholz says. "And it is now done by the salespeople."
Eichholz says A & A upgraded its computers and provided two monitors for each user so people can look at two screens at the same time. "Now they don't have to bounce back and forth on the same screen; they can look at the documents side by side," he says. "It makes everything easier and more efficient."
A & A also provided its employees with iPhones and iPads, sent them to Apple for training, and now most work is paperless. "That was a bit of a challenge," he says. "Being an older company – we have salesmen in their 50s and one is in his 80s – we had some challenges to overcome. But we decided this was the way the company needed to go so we knew it was our job to get everyone on board."
Eichholz says they added an aerial mapping program that they combine with traditional on-the-ground measuring, and they turned to a new software program for creating all proposals.
"Using that system, and building in our own language, so rather than having a secretary create a proposal as many as 1,000 times a year, it's all done at the same time," Eichholz says. "You just enter the specifics of each bid and the rest is already there for you. It's enabled us to bid five times the amount of jobs we used to in less time than we used to."
Leaping Training Hurdles
Eichholz and Olson say that at first there was quite a bit of resistance from their employees. "We had a lot of push back from our sales staff because they were getting pushed outside of their comfort zone," Eichholz says. "But don't let anyone tell you this technology is a young person's game or that people are too old to learn it and make it part of their work.
"Bob learned all of this before anyone else, and he's the one who set up the Excel sheet with the seven tabs that forms the basis of our system. So we just told everyone if Bob can do it at his age there's no reason everyone else can't do it. We just had to be persistent with them. It took training and it took Bob and me working it through with them."
He says they succeeded in getting employees to "buy in" partly because A & A Paving incentivized "every single step" they took. Incentives were offered for:
Entering details into the Excel document and creating the bid. "So instead of handing their yellow sheet of paper over to the secretary to enter into the computer, we gave them an incentive to put it all into the Excel document and create the bid themselves," Eichholz says.
Using our new proposal generating program. "We gave salespeople $15 for each proposal they created using the new template and system," Eichholz says. "It was extra work while they were learning to use it, so the incentive helped make it more palatable to them. Once they got used to it they realized it's easier and more efficient and they're able to bid more jobs."
Pursuing Google reviews. "We want our customers to review working with us because we know we do good work and because those reviews carry a lot of weight," Eichholz says. So, another sales incentive is given if they follow up and A & A receives a review.
Bringing in new customers. "You killed it, you dragged it and brought it home so you get an additional bonus," Eichholz says.
Eichholz and Olson admit they had some "difficult conversations" at various points in the process. "But we made it clear that this is the new direction of the ship, so if you want to stay, this is what you have to do. And we didn't lose anyone," he says.
In fact, Olson says they regularly hear comments from employees about how easy the job is compared to what they used to have to do.
Understanding Customer's Challenges
Once they'd made some internal, operational improvements Olson and Eichholz "really went after the marketing." Some of the improvements were visible – an updated logo, cleaned and waxed trucks, a revitalized website, drone videos -- but others, such as a change in approach to markets, were conceptual.
Possibly the most important marketing improvement was a shift from a blanket, one-size-fits-all approach to tailoring approaches to industry-specific markets such as industrial, retail, and homeowner associations. Eichholz says that coming from his property manager background provided insights that A & A is now putting to use.
"I know what the pain points of a commercial property manager are and what their problems are, and we leverage that when we go in to sell commercial work," he says.
And now they take the same approach for each type of customer. "We really learn about each different market and then go after what their pain points are," Eichholz says. "Once we learn their pain points we know how to address them and we even create videos that show that we understand and can address them."
Banks, he says, are a good example. "We know they have to keep their drive-throughs open and their ATMs open and we know how to do that well. We can make them more comfortable by letting them know we understand that and we can help them," he says.
"A lot of this is what we already knew and what we already did, but we didn't always convey that to our customers. And our customers didn't always know or understand that we understood them and their problems or concerns. Now they can see that we understand their problems in their specific industry instead of just 'We pave, patch and seal.'"
Website Improvements Make an Impact
Among the visible changes are website improvements – but not just the addition of an FAQ page, a link to testimonials, and photos and drone videos of finished and in-process jobs. "We recognized that we needed to invest more and needed to look better and have more information -- such as videos -- than everyone else, so that's what we did," he says.
But the biggest website change is the way the website is accessed by potential customers. We invested heavily in Google words and search engine optimization (SEO) for a more robust website to help bring in more leads.
Eichholz says they track the site weekly to see how it's performing and what it's doing for the company.
"In 2016 we had 25 times more people coming to our site than we had before we changed them up," he says.
A Reenergized Operation
Transformation doesn't automatically yield success, but it did for A & A Paving Contractors.
"Now we're selling twice what we used to with less effort and in less time," Olson says.
But more than that, A & A now has greater control over its entire sales and production process. They know what bids are out, what work is in the pipeline, which bids have been opened, which have closed and which ones they've lost.
"Before we didn't know our closing rates and we didn't know what was in the pipeline," Eichholz says. "Now we know weekly and monthly sales in the pipeline as well as projects we've bid that have yet to be awarded. We can track when a property manager opens the email with the proposal attached so we know when he's looking at it and we know when we can reach out to him and restart the conversation."
And the system enabled A & A to identify its "sweet spots," the type of work the company performs well and efficiently and which provides its greatest profit.
"Our whole presence in the market completely changed," Eichholz says. "We want to reflect our professionalism and how hard our guys work and what we've done helps convey that. And from an operations standpoint it's all happening more easily and more profitably."
COVER CAPTION: Front row (from left), Roy Johnson, pavement consultant; Todd Eichholz, owner; Bob Olson, owner; Tom Swing, pavement consultant; Steve Kalina, pavement consultant. Second row (from left) Nate Olson, pavement consultant; Joe Baker, pavement consultant.