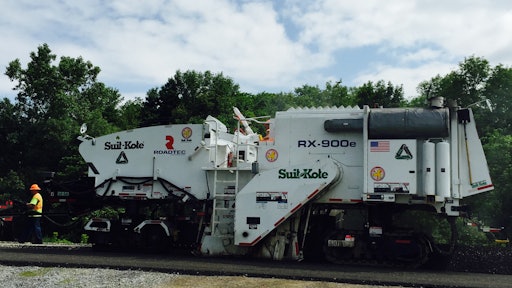 If state roads were people, New York State Highway 243 would be considered a good ol' regular guy, probably named Ned or Roger or Bob. When the old refrigerator needs to be muscled down to the basement, Ned, Roger, or Bob can be counted on to help. That's what solid, steady guys do — they are there when you need them.
New York State Highway 243 has been a stalwart, 11.03-mile east–west state highway in the Southern Tier of New York since the 1930 re-numbering of state highways in New York. Not a rock 'n roll anthem glory highway, the Ned-Roger-Bob NY 243 has been a utilitarian divided highway that begins at an intersection with NY 98 in the town of Freedom and proceeds southeastward across mostly rural areas of Cattaraugus and Allegany counties to Rushford Lake and then eastward into the town of Caneadea, where it ends at a junction with NY 19.
In 2014, the New York Department of Transportation  (DOT) put out for bid the rehab of 6.6 miles of NY 243. The road surface had aged and was displaying both transverse and longitudinal cracking. 
Suit-Kote Corp., headquartered in Cortland, NY, won the cold-in-place recycle (CIR) binder coarse portion with an $850,000 contract value. Founded in 1921, Suit-Kote is a medium-size, privately-owned asphalt products manufacturer, road construction, maintenance, and asphalt applications engineering company, serving the Northeast through its 15 locations in New York and Pennsylvania. Suit-Kote principally focuses on roadwork projects. During peak season, the company has 750 employees and maintains a diverse equipment fleet of 21 asphalt pavers, four stabilizers and 12 milling machines.
Customized cold planer
Cold in-place recycling (CIR) is a pavement rehabilitation technique that reduces the life cycle cost of the pavement structure by reusing the existing asphalt pavement. CIR is considered the most effective process to mitigate reflective cracking in a cold climate. This process is an on-site recycling process that treats 2 to 5 inches of pavement and generally uses 100% reclaimed asphalt pavement (RAP) mixed with a new binder which may be either emulsion or foamed asphalt cement. The cold nature of the process reduces the impact on the environment and preserves energy due to the absence of heat application.
"For the Highway 243 project, we're using a modified Roadtec RX-900e milling machine to do single unit CIR," states Zeke Quinlan, vice president of operations for Suit-Kote Corp. "We've gone with CIR with high float emulsion which helps with coatings and improves wintertime freeze/thaw performance by providing a mat with greater flexibility."
According to Quinlan, the modified cold planer has a 1.5-foot wider frame that provides better stability, balanced performance, and greater productivity.  The completely fabricated, welded and assembled machine frame is constructed from A656 Grade 80 steel, which is a specialty grade of steel that measures at twice the strength of mild steel that is commonly used.
The modified machine does not have a conveyor so the aggregate millings, with a chemically-stabilized emulsion-binder, are discharged directly to the roadway in a windrow to be collected by the paver equipped with a windrow pickup machine. The paver picks the material up off the ground and sends it through to be paved as the CIR base layer. The cold planer features a four-track assembly and has a Tier IV Caterpillar engine.
With input from Suit-Kote, Roadtec performed much of the cold planer modifications to create the custom single unit cold-in-place recycling machine that they use.
"We made some modifications to fit our needs," Quinlan says. "Achieving the right weight distribution was a big factor for us, especially with the machine not having a heavy-duty conveyor system."
Highway 243 CIR
The NY 243 road surface is a single-lane divided rural highway measuring 22-feet across with four-foot shoulders on each side. With a milling depth of 4½ inches, a total of 143,000 square yards was milled and all of it was recycled.
An Ingersoll Rand ABG Titan 525 paver from Volvo Construction Equipment followed the customized cold planer and placed the 4½-inch CIR base course. The recycled material was left in a windrow directly behind the mill, and a paver equipped with a windrow pickup machine picked the material up off the ground and sent it through the paver, paving the "CIR base layer." Another contractor will complete the roadway with a two-inch hot mix asphalt thinlay finish course.
For this New York State Highway project, Suit-Kote has 12 of its workers dedicated. The contractor completed the project in 11 days with an additional 10-day cure. The entire roadway upgrade project was expected to be completed in approximately five to six weeks
"Our purpose-designed RX-900e saves us time and money on the NY 243," Quinlan says. "It is more practical than a complete mill-and-fill, plus we're recycling 100% of the milled old roadway and ensuring non-stop paving."
The contractor expects the CIR will save approximately 50% of materials cost, as well as considerable cost savings for trucking — both the trucking of road millings out and HMA brought in — if traditional road rehab methods had been used.
Suit-Kote Corp. has been a Roadtec customer for more than two decades, which may explain the comfort they had in modifying the RX-900e milling machine to their needs.
"Over the years, we've had good luck with our Roadtec machines," states Quinlan. "As a matter of fact, we still run an old RX-70 cold planer almost every day ... and that sweetheart of a machine is 25 years and counting."
With the Suit-Kote portion of the New York State Highway 243 rehab project approaching the end, Zeke Quinlan reflects: "Our goal is always to end our project knowing we played a role in creating a highway with a smooth ride. It feels good to know that the people who depend on this 6.6-mile stretch will have a good highway for years to come."