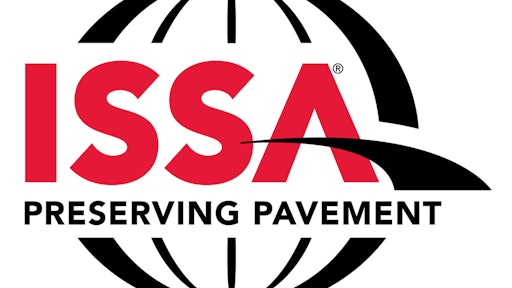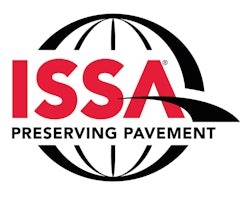 The International Slurry Surfacing Association (ISSA) announces its 26th annual Slurry Systems Workshop January 22-25, 2013 in Las Vegas, NV and the Pavement Preservation & Recycling Alliance's (PPRA) Annual Meeting February 19-22, 2013 in Indian Wells, CA.
Evolving with the industry over the last 50 years, ISSA is proud to continue their dedication to the interests, education and success of pavement preservation professionals and corporations around the world with these events. By bringing together members and industry professionals, these events allow all attendees to benefit from the experiences and knowledge of their peers to encourage further advancement within the industry.
"These two events provide a great networking and learning opportunity for industry professionals," comments 2012-2013 ISSA President Doug Ford. "From interactive demonstrations to one-on-one discussions, those in attendance leave with a greater understanding of pavement preservation and best practices along with information about new technology, equipment and process developments that can help them grow their business and maintain stakeholder or customer satisfaction."
The Slurry Systems Workshop, held from January 22-25 at the Texas Station Hotel in Las Vegas, NV, is a three-day study course that challenges and informs operators and managers on best practices for the slurry and micro surfacing, chip sealing and crack treatment processes. In addition to direct discussions with industry experts, classroom type instruction, "hands-on" operation and live demonstrations, attendees will be able to view state-of-the-art slurry and micro
surfacing, chip sealing and crack treatment equipment. A certificate of achievement will be awarded to all participants at the completion of the program, and Continuing Education Units (CEUs) are available to qualified participants through a partnership with the National Center for Pavement Preservation at Michigan State University.
Click here for more information or to sign up for the 2013 Slurry Systems Workshop.
ISSA's 51st Annual Convention will be held at the Renaissance Esmeralda Resort in Indian Wells, California in conjunction with its PPRA partners, the Asphalt Emulsion Manufacturers Association (AEMA) and the Asphalt Recycling & Reclaiming Association (ARRA) on February 19-22. Three days of targeted topic sessions, solid technical presentations, camaraderie and networking with industry professionals are complemented by a little rest, relaxation and recreation.
Additional details regarding the Annual Meeting can be found online or by contacting ISSA Executive Director Mike Krissoff.
Companies in this article