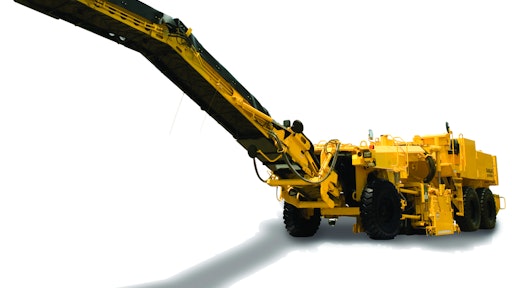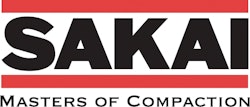 SAKAI takes the next step into the road building product market with the introduction of the ER552F high-speed pneumatic tire road planer and PM550 road stabilizer.
The ER552F is a high-speed pneumatic tire road planer equipped with a motor grader-like bogey suspension system and a 561-hp Tier III diesel engine. Its 81-in.-wide cutter drum assembly cuts down to 9 in. deep in one pass. It also shifts laterally 18 in. to either side of the machine for flush cutting close to curbs, jersey barriers, footings and other obstacles, as well as around manholes and drainage inlets. 
The PM550 road stabilizer provides soil stabilization and full-depth reclamation to repair failed HMA pavements. It features a high-torque, two-speed (100 and 130 rpm) rotor with lateral shift capabilities. Four-wheel drive keeps the system moving regardless of conditions, with a top working speed of 57 fpm. Power is provided by a 496-hp Komatsu six-cylinder Tier III diesel engine.
An optional auto-spray emulsion system provides uniform mixing over the length and width of the job. Both models offer easy access to the cutting teeth and toothholders for servicing and tool repairs and replacement.
Request More Information
Fill out the form below to request more information about
Road Planer and Stabilizer