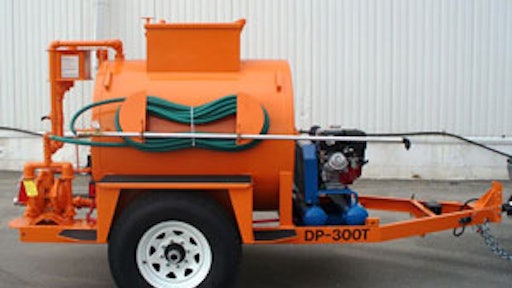 For the February 2009 issue of Pavement Maintenance & Reconstruction magazine, Steve Dixon and other sealcoating equipment manufacturers shared their suggestions for purchasing sealcoating equipment and competing in the sealcoating market. Below is a sneak peak into the article and the February 2009 issue.
Steve Dixon, Dixon Sealer & Supply, Scranton, PA encourages all his customers to use higher-end sealcoating material because it will help them compete better. "The better material does a better job sealing, and contractors using it will never get 'call backs,' Dixon says.
Just how competitive is the sealcoating market around Pennsylvania? For the last 25 years, Dixon Sealer & Supply has sponsored a day-long "how-to-seal seminar" in March. "The program is ideal for startup companies, but it's also a good way to introduce new employees to the industry," says Steve Dixon. "In recent years, the seminar has brought in upwards of 100 contractors. I tell my customers that buying the right equipment is important, but it's equally important to make sure the dealer has the knowledge and expertise to help them make the right buying decision and have the parts on hand and service personnel to repair their equipment."
To learn what else is important when buying sealcoating equipment read February's Featured Equipment article "Seal your customer's investment – and your future – with the right equipment" in the February 2009 issue of Pavement Maintenance & Reconstruction.