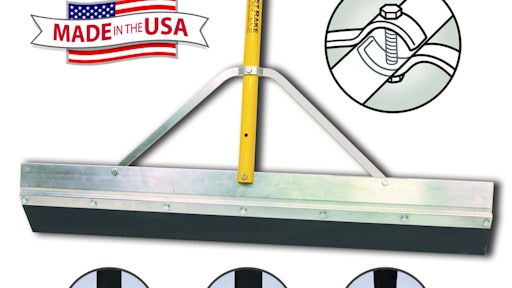 Sealcoat Squeegee
24- to 60-in. wide neoprene blade
1/4-in. thick by 3-in. -wide neoprene with 55 durometer
Aluminum clamping strip holds neoprene strip in place
Reversible blade with straight edge on both sides
66-in. powder coated aluminum handle
Five inch vinyl grip
Wrap around brace design encompasses handle; made of high strength 3/16-in. aluminum
Bolt passes through both braces and handle
Midwest Rake Co.
Request More Information
Fill out the form below to request more information about
Midwest Rake Sealcoat Squeegee