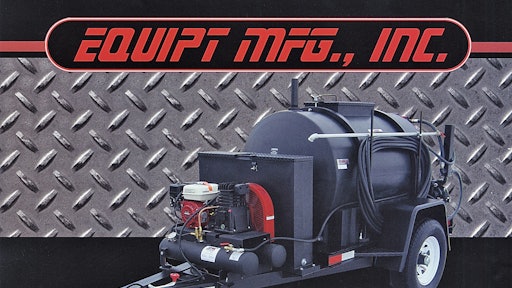 DISCONTINUED
North Star air compressor - 5.5-hp Honda GX 160 engine w/ 8-gal. twin-tank air reservoir
High-density polyethylene tank - 1/2-in. + nominal thickness
2-paddle, manual agitation system w/ 3/8-in. rubber squeegees; full-sweep, hydraulic agitation system optional
1-in. dual-diaphragm pump w/ filtered air supply line
75-ft., +-in., 300-psi application hose with 6-ft. aluminum spray wand
Standard safety features include warning labels, pressure relief valves, one-way check valves, hydraulic overload bypass, and DOT approved trailer
Equipt Mfg., Inc.
Request More Information
Fill out the form below to request more information about
350 Econo Trailer