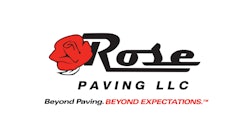 National paving pioneer Rose Paving Company has acquired DuraSeal of Florida.
Rose Paving's unique business model as a national service provider positions them as the largest of its kind in the parking lot management industry.  "We are excited to continue our expansion," said Alan Rose, founder and CEO of Rose Paving Company.  "Since we launched the national paving model, we've continued to investigate regional locations throughout North America which would allow us to better serve our customers."
We are making great progress in growing our business throughout the United States and Canada.  Acquiring DuraSeal was a natural fit to help us continue to work towards the goal of having a true national footprint.
 "We didn't purchase DuraSeal to tear it apart," stated Ed Campbell, President of Rose Paving Company.  "Among the most attractive things about this company were the many dedicated and talented people that work for it.  We are anxious to have the DuraSeal folks join the Rose Paving family.  Our job is to provide them with additional people and tangible assets to allow them to do their job even better."  We have a deep –rooted commitment to personal relationship building, outstanding customer service and excellence in quality work.