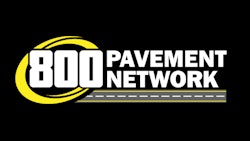 *Sponsored by 800 Pavement Network*
When it comes to your business, everything is personal. While you're busy trying to keep operations up and running smoothly, it's important to find a partner that can have your back. From making sure your marketing is powerful and effective to generate leads, to saving you thousands of dollars on your most commonly used items like equipment, raw materials, and office supplies, the 800 Pavement Network can be a one call solution to help with your biggest challenges, mainly beating your competitors with powerful and effective tools to turn leads into revenue.
They have helped contractors across the United States and Canada achieve their business goals by being the right partner who understands what it takes to not only be successful, but to grow that success. Because our founder has been there, paving, patching, sealcoating, crack filling, line striping, and everything in between for three decades.
See common business and revenue problems that can be solved with the right partner by downloading this resource.