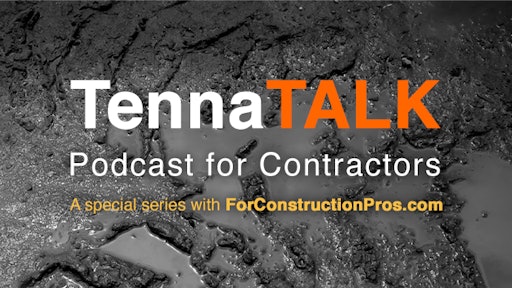 In this edition of TennaTalks, Pat L'Heureux, project manager at Severino Trucking and James House, vice president of implementation at Tenna discuss best practices for implementing telematics systems for field adoption.
Pat has 10 years of experience as a project manager with Severino Trucking, managing survey equipment and machine control for large equipment and has a passion for implementing technology into the business.
James has a decade of experience in the construction tech space leading IT and IoT projects for construction businesses. He talks about how it's important that everyone on a construction site be able to access and easily use a telematics system, from the contractors to mechanics to the CEO. 
Pat and James talk about how communication is important on the construction site when introducing telematics to the field crew, how workers need to hear about the benefits of telematics for proper adoption and why the idea of "big brother watching" needs to be quashed from the get-go.