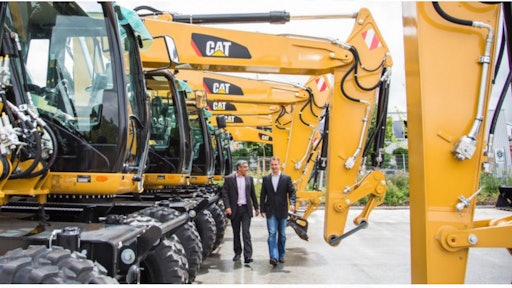 In their latest report, "Global Construction 2030," Global Construction Perspectives and Oxford Economics estimate that annual worldwide construction output will expand by 85% to $15.5 trillion worldwide in 2030, with the U.S., China and India accounting for 57% of that growth.
While China should remain the world's largest construction market, its building activity is slowing and will increase "only marginally" during these years. U.S. construction, on the other hand, is expected to grow at a 5% per year clip. America's southern states will be the country's construction engine over this period. And four metropolitan areas—New York, Chicago, Los Angeles and Houston, which when combined are home to about 15% of the U.S. population—alone should account for 27% of the country's entire construction output over this period. Even as speculation, this report is good news for American construction workers whose industry has yet to recover fully from the last recession.
Morgan Stanley's 2016 U.S. Economic Outlook, Testing the Waters, forecasts strong household balance sheets and steady unemployment will keep the wheels of the recovery in (slow) motion for several years to come.
Morgan Stanley is forecasting U.S. GDP growth of 1.8% in 2016. Economists' current consensus outlook calls for 2.5% growth. 
Caterpillar calls out three priorities for contractors to consider when positioning their companies to rise with construction's protracted recovery:
Anticipate how slow, continued growth will impact your work and your fleet
Evaluate and address your needs for skilled workers
Develop expertise in green building product
Learn more about why these might be top priorities, and what to do about them in Caterpillar's article Indicators Point to Continued Growth in 2016: Three Things You Can Do to Get Ready.