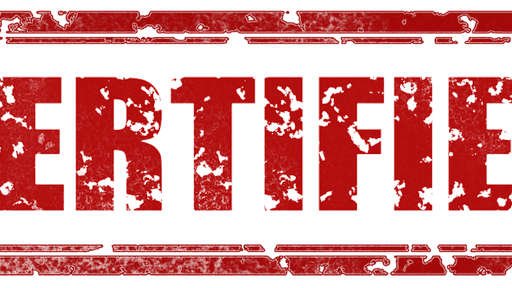 As constructors working in the largest profession in the United States, we have a responsibility to effectively manage billions of dollars of work for our clients and to ensure that their projects are constructed on time, on budget, safely and in a quality manner. This requires professionals who have the needed skills and knowledge and the willingness to accept the technical and ethical obligations associated with their responsibilities. While state licensing for architects and engineers provides an increase level of assurance to clients that their projects will be designed to meet their needs and protect the safety of the public, certification can do the same for constructors.
As every client is aware, if a project is to be designed and constructed to meet their needs, no matter what project delivery method is used, without a team of qualified designers and constructors, working collaboratively with the client, problems in meeting project goals are inevitable. Unfortunately, there is a poor perception of design and constructor professional's qualifications by each other in the industry, which continues to serve as a hindrance towards achieving a truly collaborative team effort. That is why it is critical for constructors to attain professional qualifications equivalent of those of architects and engineers.
There was clearly a need for a national third-party professional qualification for managers of the construction process. In 1994, representatives of major construction associations and industry executives joined forces to build a certification process. Their goal was to develop a process that was applicable no matter the type or size of the construction company, or the type of project delivery method. The resulting organization was the American Institute of Constructors' Constructor Certification commission. The Commission embarked on the development of a two-level national constructor certification process. Working with a major national test development organization, two certifications were developed which required individuals to meet specified educational and experiential qualifications and passing a comprehensive examination. 
The first level — Associate Constructor (AC) — recognizes individuals who have earned an undergraduate degree in construction management from an accredited college or university or have attained approved construction experience with or without some formal education and have passed a comprehensive examination over the foundational skills and knowledge needed of an entry level manager of the construction process.

The second level — Certified Professional Constructor (CPC) — recognizes individuals who have earned an undergraduate degree in construction management and have at least four years of experience in the management of a construction project or a minimum of eight years in the case of not having the degree and pass a comprehensive examination over the application of the foundational skills and knowledge needed to effectively manage the construction process. The CPC qualification is considered nationally to be an equivalent professional qualification to licensing of architects and engineers.
While the CPC certification is relatively new as compared to how long state licensing of architects and contractors has existed, it is becoming more recognized and accepted by the construction industry as the only third-party national certification for all types and sizes of general and specialty construction contractors no matter the type of project delivery method. Those construction companies who support and reward those in their firms who have achieved the CPC qualification have found the examination to be an effective independent assessment of an employee's skills and knowledge; improves company marketability to clients and provides added assurance that employees will continue to improve their skills and knowledge.
In addition, many owners and public entities are recognizing the benefits of the CPC certification. For example, Clemson University and Texas A&M are now placing language in their Requests for Qualifications and/or Request for Proposal documents indicating preference in their contractor selection method for those companies who will have CPCs as part of their project management teams. The states of Oklahoma and Texas contractor licensing boards recognize the CPC qualification as acceptable to perform construction management work in their respective states. Progress continues to be made at the Federal Government level and their acceptance and recognition of the CPC certification. The bottom line is that owners are experiencing that having CPC's on their management teams provides an added level of assurance that their projects are being managed in a more professional and ethical manner.
The benefits for the individual CPCs are many, including enhancing their image as a professional to clients, their employers and the public and improving their career opportunities by setting themselves apart from those not having the certification. A recent study of CPCs found that one-third indicated attaining the qualification helped them become promoted; 20% realized increases in their compensation packages; and 20% felt an increase in respect from their peers, employers and clients as a construction professional.
Constructor certification indicates which construction professional has met the educational and professional standards needed to uphold the obligations of the profession. If you currently are in a project management-related position and not certified, I encourage you to do so.
Becoming certified enhances the image of our entire profession and raises the bar of professional practice in our industry. For more information about constructor certification go to www.professionalconstructor.org.

Roger Liska, EdD, FAIC, CPC, FCIOB, PE, is the former Department Head of the Clemson University Construction Science and Management and current Chairman of the American Institute of Constructors Constructor Certification Commission.