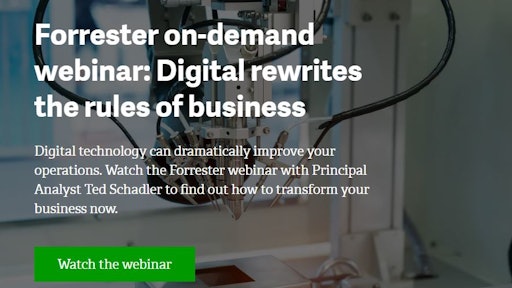 Digital transformation -- reimagining how your business works, enabled by the technology – allows a business to shorten the distance between what your company wants, and what they get.
Many businesses are drowning in data and starving for insight. Leaders need to make sure their businesses are:
Discovering the insights that matter most
Embedding those insights into the software customers and employees use to engage
Continuously learning and measuring through results
The Forrester on-demand webinar Digital Rewrites the Rules of Business calls what's needed to power digital businesses "systems of insight."
This is equal parts people, process, and technology.
Businesses need:
Small cross-functional insights teams. These will need to be sponsored by a leader with accountability for a business income. They will combine business domain expertise, data science skills, engineering insights and software development know-how, all with the aim of finding, testing and implementing insights.
Repeatable insight-to-execution processes. This means an integration of data science, collaboration, governance, and agile implementation methods. Without a repeatable process, it's not a system, but rather a time-consuming search for minimal insights.
A digital insights architecture. Big data management and agile business intelligence systems include insight delivery engines and data feed management capabilities, providing insight discovery, collaboration, and governance tools.