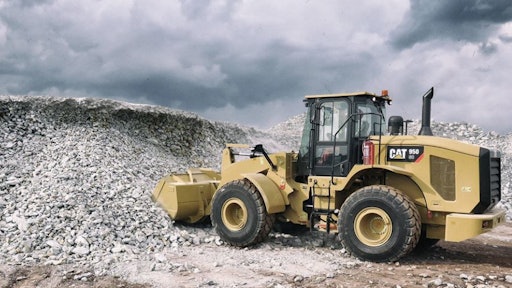 By Jason Hurdis: Senior Market Professional, Construction Materials Industry, Caterpillar Inc.
Everyone thinks paycheck day is a good day.  But you know what's more important to me? Helping Cat customers make more money.  I get to do that a lot in my everyday life.
Let me tell you about a big payday one of our customers experienced not too long ago. The company – which runs about 500 loaders – was fairly certain there was money to be saved by teaching the operators new techniques for conserving fuel.
But before any training took place, they wanted hard data about their operators' current performance. So they enabled the telematics systems on some of their newest loaders and captured fuel consumption and idle time data from 16 operators for an entire year.
Using that data as a benchmark, they identified improvement goals, developed a set of best practices for operators and launched a targeted training program. This was positive training, not punishment for doing things wrong. Operators were fully engaged in the process and had ready access to their own data so they could track progress as they learned.
Within six months, the team had cut fuel use by 4/10 gallon per loader per hour and reduced idle time from 23% to 14%. The number-crunchers in the company say the idle time savings alone will add up to $3.5 million annually when applied to the whole fleet.
Now that's the kind of payday we can get excited about. Read more about fuel savings in a white paper from Caterpillar called How much is idle time costing you?