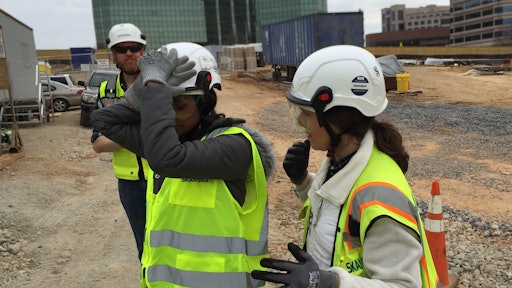 Bloomberg BNA
A belief that helmets provide better side impact protection compared to traditional hard hats may bring a change to person protection equipment in the construction industry. These new helmet designs should also be less likely to fall off if a worker falls.
Now designs used in mountain climbing and other sports helmets are being adapted for construction workers.
Safety representatives from Skanska USA, Scaffold Resource, Turner Construction, Clark Construction Group and Balfour Beatty US talk about how helmets are changing construction-site personal protection equipment.
(more on safety helmets replacing hard hats in construction...)